Hal and Nancy's Week in New York City, July 2018
This is a log of Hal and Nancy's week-long trip to New York City. Since we visit NYC somewhat frequently, this posting will be more like a bullet list of activities than really descriptive. The occasion for the trip was to attend a Civil War seminar at West Point and tack on a few days in the city, but the seminar was canceled at the last minute, so we spent all week instead. (Except, note Friday.)
Monday, July 9
Nancy and I flew to EWR on United and Lyfted to the Hampton Inn, Times Square on 41st St, the same hotel we used for our previous trip in October. That evening we walked around the area and happened upon a large free movie in Bryant Park (Little Miss Sunshine).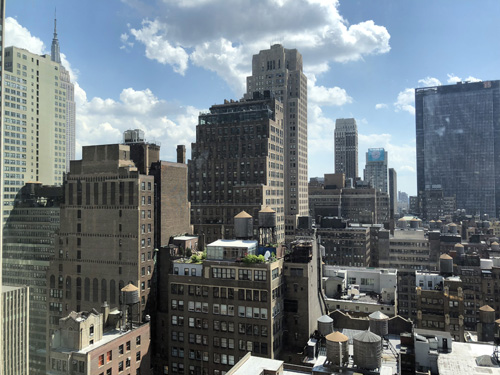 Tuesday, July 10
We took a half day foodie bus tour of Brooklyn. Our tour guide Laurie was excellent and we got to see a lot of interesting neighborhoods, all gentrifying and becoming expensive. I recognized quite a few places from the route of the New York Marathon.
The Meatball Shop in North Williamsburg. Although they have a number of intriguing varieties on the menu, we got a plain beef/pork ball in tomato sauce. No hipsters were out during our visit; either they were sleeping past noon or have moved out from the escalating rents. (On the tour we took Wednesday, our guide said a lot of them are now settling in Newark!)
Oasis, also in N. Williamsburg. We had a large and flavorful falafel.
In Greenpoint, we visited Krowlewskie Jadio (King's Feast), where a fancy chef who used to work at Nobu is now doing Polish food. We had a pierogi, a kielbasa, and a yummy apple pancake.
In Gowanus, near the toxic canal, we had a slice of pizza at Table 87. Really excellent.
In Carroll Gardens, a nice leafy neighborhood, we had a mini cannoli at F. Monteleone Pasticceria.
Finally in DUMBO, we stopped at Jacques Torres for two chocolate bon-bons.
The bus left us at the staircase to the Brooklyn Bridge for an optional walk. Although it was over 90°, we had a nice stroll over to Manhattan, enjoying a mild breeze on the East River.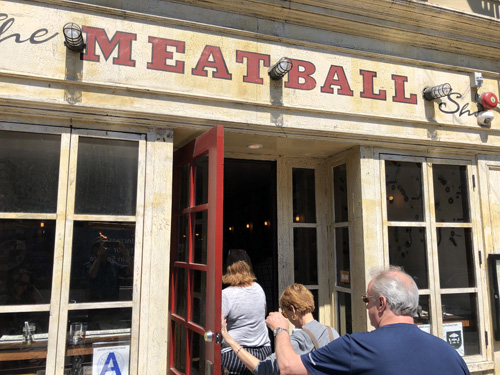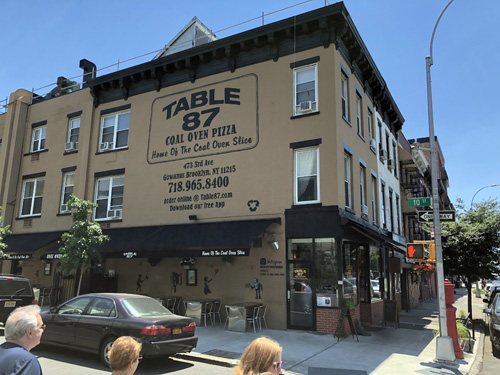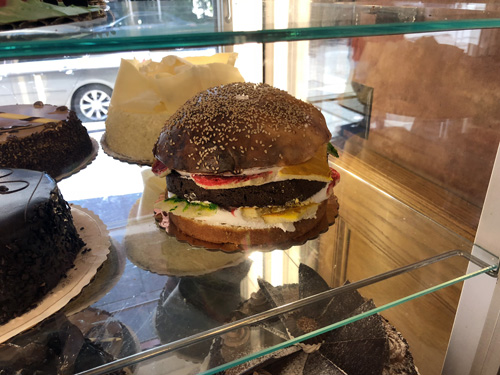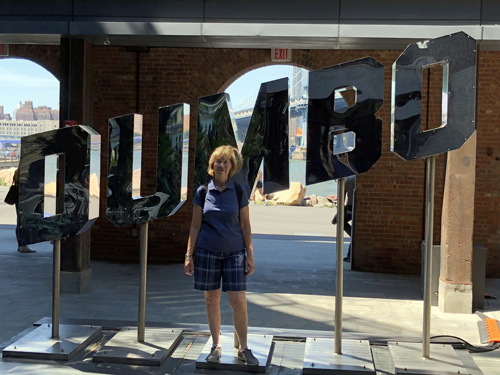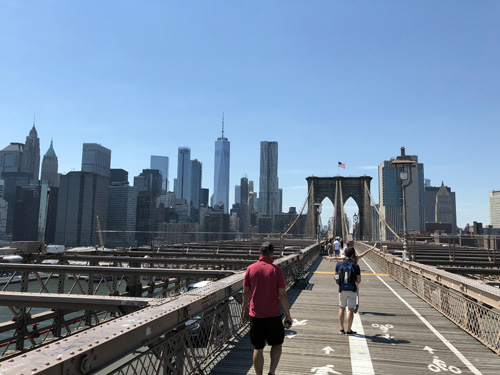 After a light dinner we saw a musical, A Bronx Tale, featuring Chazz Palminteri as a character in his own semi autobiography, which I thought was quite good, with music by Alan Menken.
Wednesday, July 11
We took a 2.5-hour walking tour of Soho, Little Italy, and Chinatown, sponsored by the Free Tours by Foot company, which we have walked with in the past. Our tour guide, Tyler-Marie, was really excellent and we got a lot of historical and architectural background, as well as lots of restaurant recommendations. I had visited some of these areas in the 60s and it is simply amazing how different Soho is in particular, all gentrified and unspeakably expensive. On Mulberry St, we found out that an area that was once 98% Italian is now 4%. After the tour Nancy and I went to Ferrara bakery/café and had a really good Italian brunch, including a breakfast pizza. In Chinatown we stopped at a hole-in-the-wall called Fried Dumplings off Mott St and had small plate of seven for $2 (in San Francisco, this would probably have been $10). The lady running it was, in Tyler's view, "mean, like the Soup Nazi on Seinfeld." We finished up in Columbus Park—which was the location of the infamous Five Points in the early nineteenth century—and Canal Street. We saw a suspect being arrested and put into jail at the big justice complex near Columbus Park.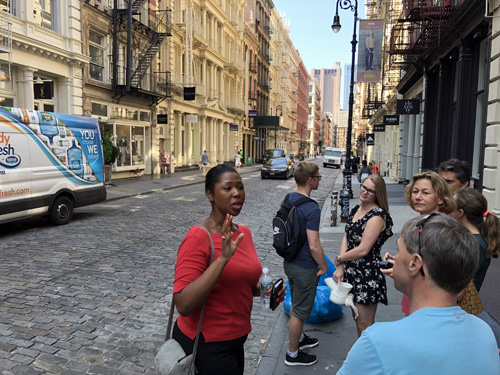 We then split up for an hour. Nancy went to Mood Fabrics on 37th St, the famous Project Runway store, to buy some exotic leather, and I went to the NY Public Library for an exhibit called Picturing New York, which was supposed to be a great cartography event, but was really just a snooze with about a dozen small maps and pictograph-maps.
Later in the afternoon we had reservations at the Lower East Side Tenement Museum, which is a building on Orchard St. It was discovered and preserved in the 80s after having been vacant of tenants for 50 years. We selected a tour—the only way to access the building—called Hard Times, which chronicled the tenancy of an Italian family in the 1930s. Most of the building is in very bad repair, but they did have that one apartment restored to its appearance at the time. I came away questioning why this was such an awful existence. The rooms were small and primitive by modern standards, but I can't imagine the living was worse than the 1920s Palermo the Baldizzis left. There were audio reminiscences by a daughter about family life in the kitchen. No photographs were allowed.
Dinner was at a new place by the famous restaurateur David Burke, Woodpecker. Not too great. Very noisy, food just pretty good. The bread course was the best.
Thursday, July 12
Today we signed up with Big Apple Greeters, a nonprofit that pairs up volunteer tour guides with small groups to cover areas of mutual interest. Richard, a retired lawyer, met us at our hotel and we took the subway to Prospect Park. We spent a few hours there, walking the length of the 500-acre park. It's quite lovely and bucolic, particularly the mile-long Long Meadow and the 60-acre lake. We looked in the Litchfield Mansion, now park HQ, the picturesque boat house, and the Lefferts house (c. 1783). All car traffic is prohibited, so it's a quiet place, and not very crowded on a summer weekday. The best part for me was Grand Army Plaza, where there is a large triumphal arch dedicated to the Union army and navy, and statues to Henry W. Slocum and Gouverneur K. Warren (the latter in a pose similar to his statue on Little Round Top).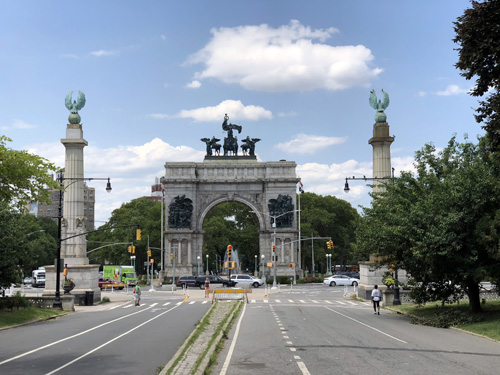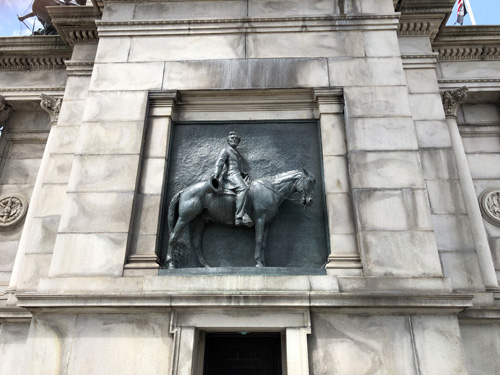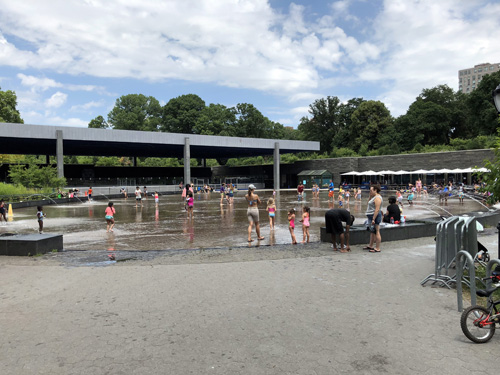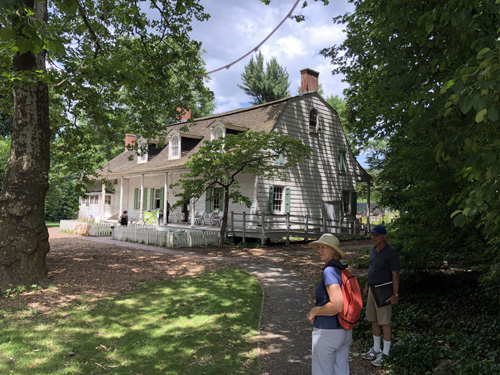 We left Richard to tour the Brooklyn Museum just down the block. We came away unimpressed. Although the museum owns 1.5 million pieces of art, including a great American art collection, virtually none of it is on display. Dinner was at a Vietnamese-Thai place called ABAO, which was okay.
Friday, July 13
Since the original purpose of the trip was a seminar at West Point, today we rented a car and drove 50 miles up the Hudson to see it. We took a 1.25-hour bus tour in which we saw most of the sights, stopping at the impressive chapel and at Trophy Point, where a lot of captured artillery pieces are on display, as well as a beautiful vista of the river and the narrow place the patriots chained off in the Revolution to nab British shipping. We saw a company of cadets marching to lunch on the Plain, the big parade field, and some smaller groups doing some type of field training; most of the rest were probably nearby at Fort Buckner for more serious summer training.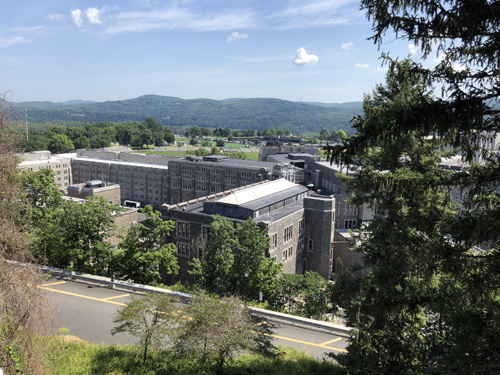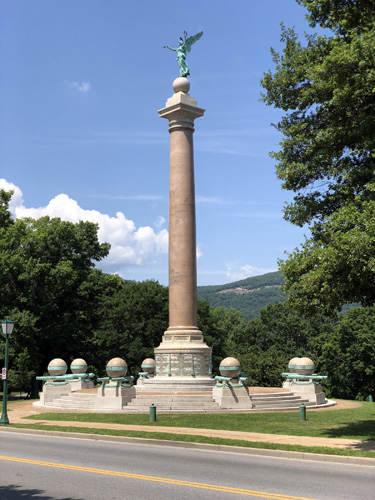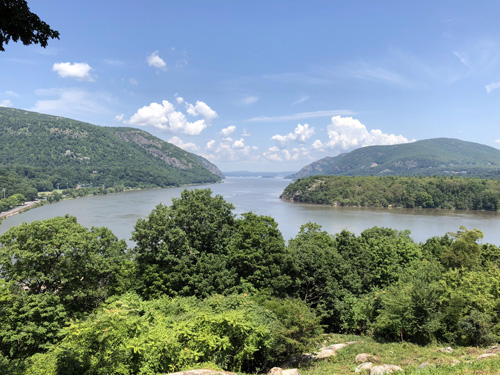 On our own we visited the Thayer Hotel for a nice and inexpensive lunch (also with a great river view). We spent about 20 minutes in the security department under the visitor center signing up for a day pass to visit the cemetery. This was awe-inspiring. They must have half of the generals of the Army of the Potomac in there, including all the ones I photographed below as well as others. The final stop was the West Point Museum, which I am sorry to say was not all that good. The wing describing American Wars was closed.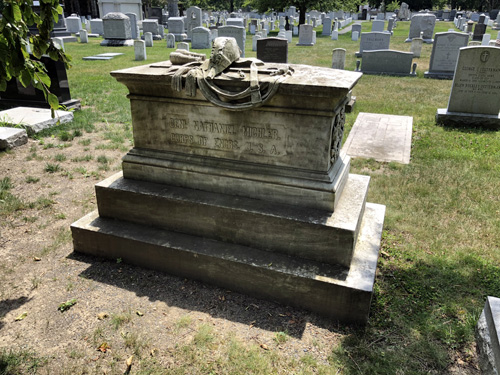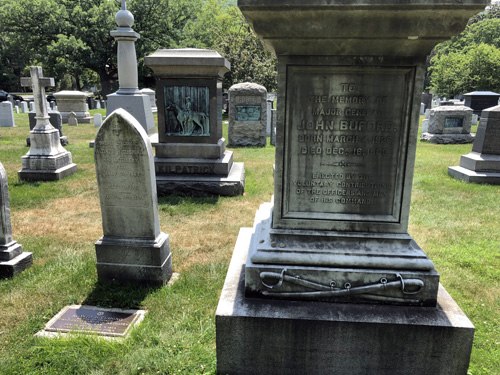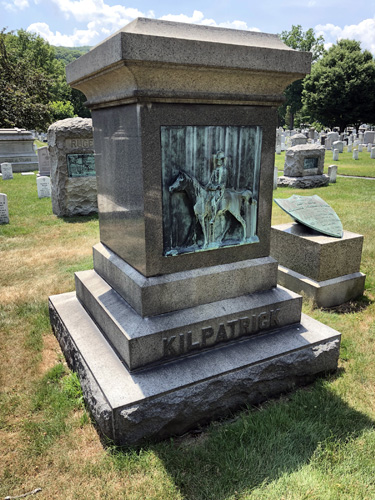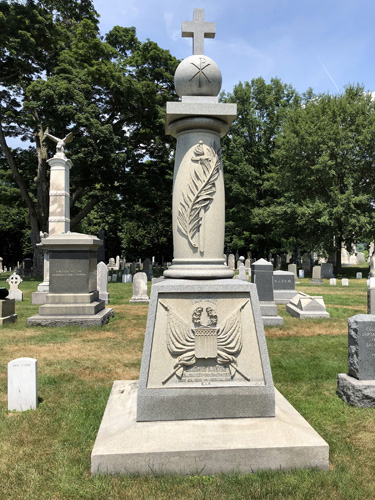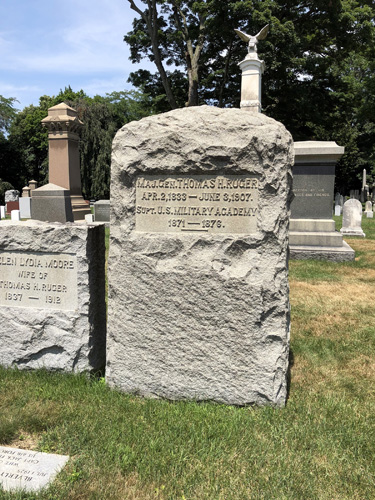 The drive back was pretty stressful. The trip up was one hour, but back it was three! NYC traffic is really the pits. Dinner was with some of our NY cousins at a really nice Chelsea restaurant called Cookshop.
Saturday, July 14
Our final day started with another Free Tours by Foot excursion, this time a walking tour of Harlem. We met our guide Ryan on 135th St at the Schomburg Center, which is the premier black studies center in the US, formerly part of the NY library system. We walked to the Abyssinian Baptist Church, which was presided over by Adam Clayton Powell Sr, and was the locus of Marcus Garvey's separatist movement in the teens and 20s. We walked on Striver's Row (138th & 139th Streets) where we saw beautiful brownstones that were occupied by the cream of black society—entertainers, jazz artists, politicians, etc. We stopped in the shade of St Nicholas's Park, under the shadow of Alexander Hamilton's house, an area called Sugar Hill (and now "Hamilton Heights"). Ryan talked about the Harlem Renaissance, which was roughly the time between World Wars I and II, and how it all fell apart in the 70s and 80s as drugs swept through—first heroin, then crack—which he blamed directly on the Vietnam War. He said an entire generation was lost, and that Harlem today has few people,, men or women, in the 40-50 age range. He talked about the revival in the late 90s, which he claimed was almost entirely due to the influence of Disney taking over Times Square and cleaning it up, not Giuliani and Bloomberg. (I take exception to this because revolutionizing police tactics was a big part of the solution and Giuliani had to deal with enormous political flak to get that accomplished.) We visited the Shrine live music venue, which he said is the best in Harlem now. Our final stop was at the rear of the Apollo Theater, the side the black performers had to enter. Ryan was really excellent. It is amazing how Harlem has transformed and is now a quiet, leafy residential area; pretty soon there won't be any poor people left of any ethnicity.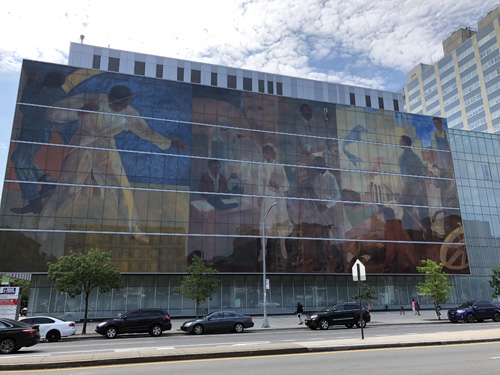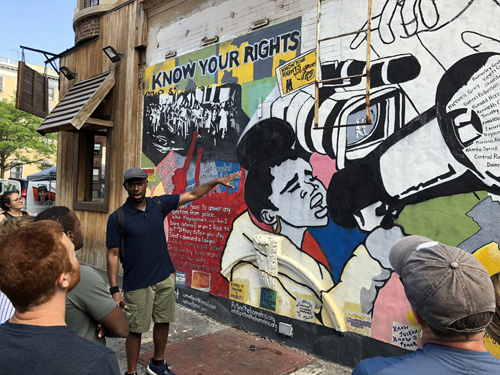 We tried to get into the famous Sylvia's soul food restaurant for lunch, but there was a long wait and Nancy was pooped out after a week of heavy walking, so we grabbed a bite at Whole Foods (sushi and Mac & Cheese!) and then went back to the hotel for a rest. (We also tried Marcus Samuelsson's Red Rooster, but that was also packed.) While Nancy rested, I went to Grant's Tomb up in Morningside Heights. They've cleaned it up quite a bit, but I bridled at two large battle maps that were plagued with dozens of errors. Right across the street in Sakura Park, I was surprised to find a large statue of Daniel Butterfield. For dinner we went to John's Pizza on Bleecker Street. A very popular spot with a long line out the front, but we got there just in time for a short wait. Excellent pizza.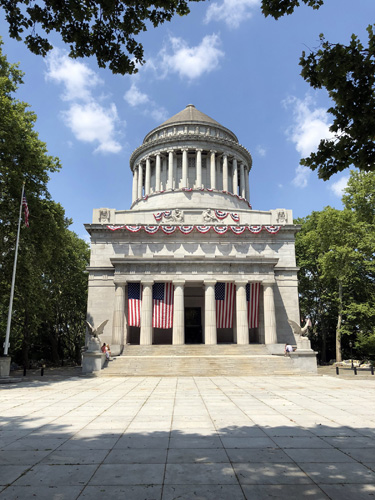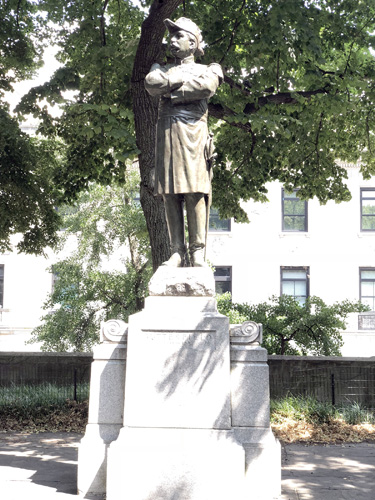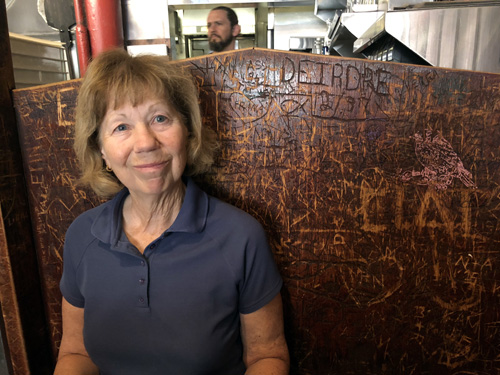 Sunday, July 15
We had an early morning flight from Newark to San Francisco and got back just before noon, having thoroughly enjoyed our week in the Big Apple.