2017 Civil War Travelogues — Mosby Conference, 1862 Maryland Campaign
Welcome to my 2017 travelogue pages. This page is my report of my October visit to Virginia for the annual Mosby Heritage Area Association conference, The 1862 Maryland Campaign: South Mountain and Harpers Ferry, as well as a serendipitous visit to the Shenandoah Valley. This is my sixth visit to Middleburg for a Mosby conference. To see the entire list of my 2017 trips, go here.
Here is a reminder about the reason I write these pages the way I do. They record my experiences and impressions of Civil War trips primarily for my future use. Thus, they sometimes make assumptions about things I already know and focus on insights that I receive. They are not general-purpose descriptions for people unfamiliar with the Civil War, although I do link to various Wikipedia articles throughout. Apologies about the quality of interior photographs—I don't take fancy cameras with big flashes to these events. If you would like to be notified of new travelogues, connect to me via Facebook.
Thursday, October 5
I flew United Airlines from San Francisco to Dulles. Since it is not possible to reach the East Coast by late afternoon (other than by a redeye), as usual I flew out the day before. Once again for a Mosby trip, I stayed at the Hampton Inn in Chantilly, which is a decent, reasonable hotel about 16 miles from Middleburg.
Friday, October 6
By coincidence, two days earlier I found out about a program called Fridays at the Front, sponsored by the Shenandoah Valley Battlefield Foundation. It is a car caravan tour of two hours that visits a variety of places in the Shenandoah Valley. The one today, entitled Jackson on the Turnpike, was led by my friends Keven Walker and Terry Heder. We started at the Edinburg Mill (in Edinburg), and since I was a little bit early following the 70 minute drive, I took a few minutes to visit the small museum inside the mill. They have a lot of artifacts, but very few of them are Civil War related. There is also a movie about the 1864 Burning, but I did not have time to watch that. The mill was set on fire, but a bucket brigade brought water from the nearby Mill Creek and the building was saved. Over 40 people showed up for the event, which surprised me for a Friday gathering. We started by examining the defensive line that Stonewall Jackson manned for about two weeks right after the first Kernstown battle. The defense of position was designed by Jedediah Hotchkiss, and the theme of the tour today was to follow Jackson, Hotchkiss, and Turner Ashby.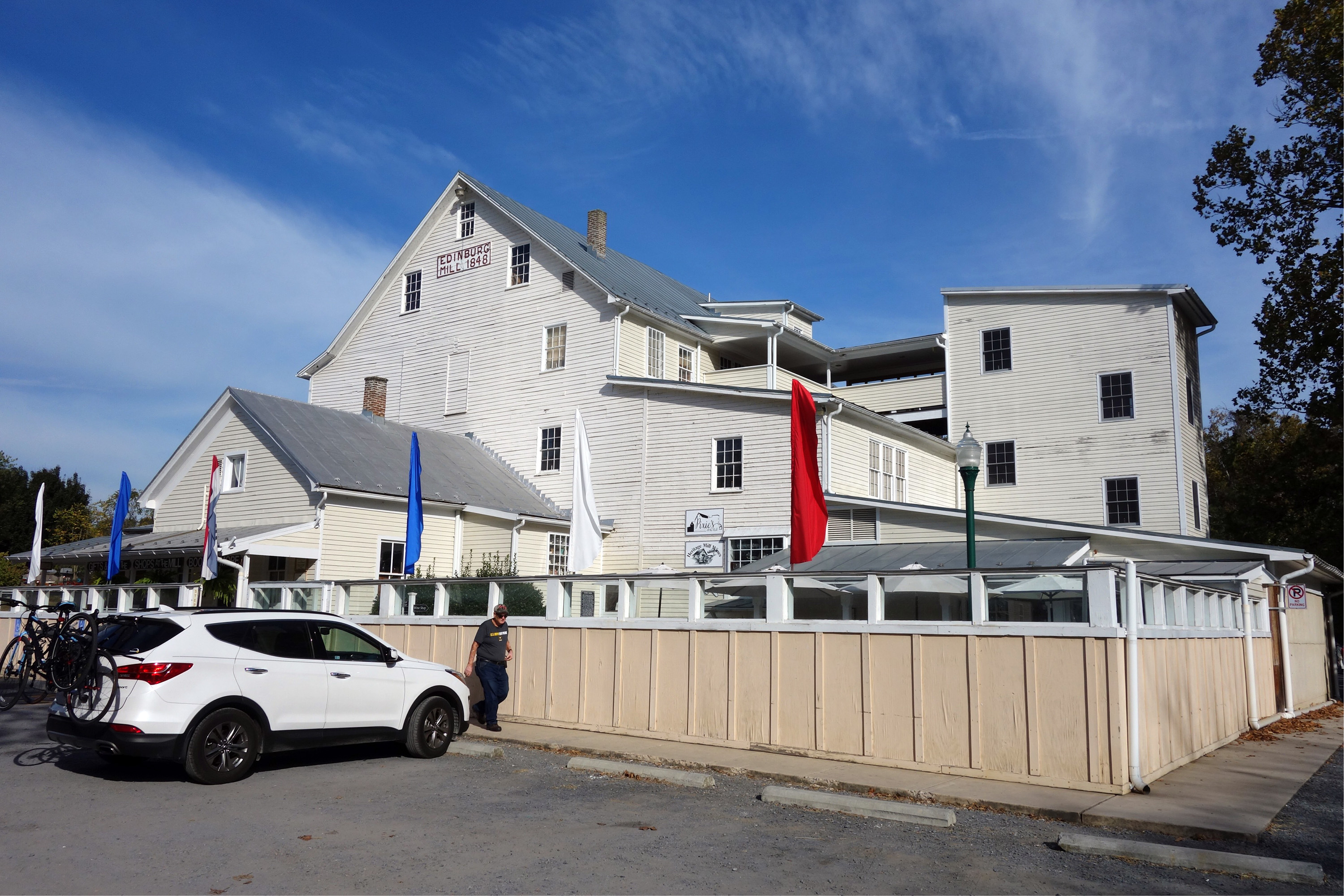 The next stop was out of order chronologically: The Inn at Narrow Passage at the northern end of Edinburg. This building was known as the Stover–McGinnis house and was Jackson's headquarters and the location where, on March 26, 1862, Jackson told his new cartographer, Hotchkiss, "Make me a map of the valley…." For a cartographer like me, this is a sacred spot, arguably the most important cartographic event in US history. Next we drove to Hawkinstown to see a subsequent Jackson headquarters, the Israel Allen house, known as Whitehall. Then it was to the town of Mount Jackson, site of a Confederate general hospital, which is now a Confederate cemetery. Because we were quickly running out of time (20 car caravans take a while to coordinate), we skipped a couple of stops: Meem's Bottom and the Rude house. We did stop at Rude's Hill, which was Jackson's headquarters two days before Kernstown. This was also the location where Turner Ashby's horse, Tom Telegraph, was killed.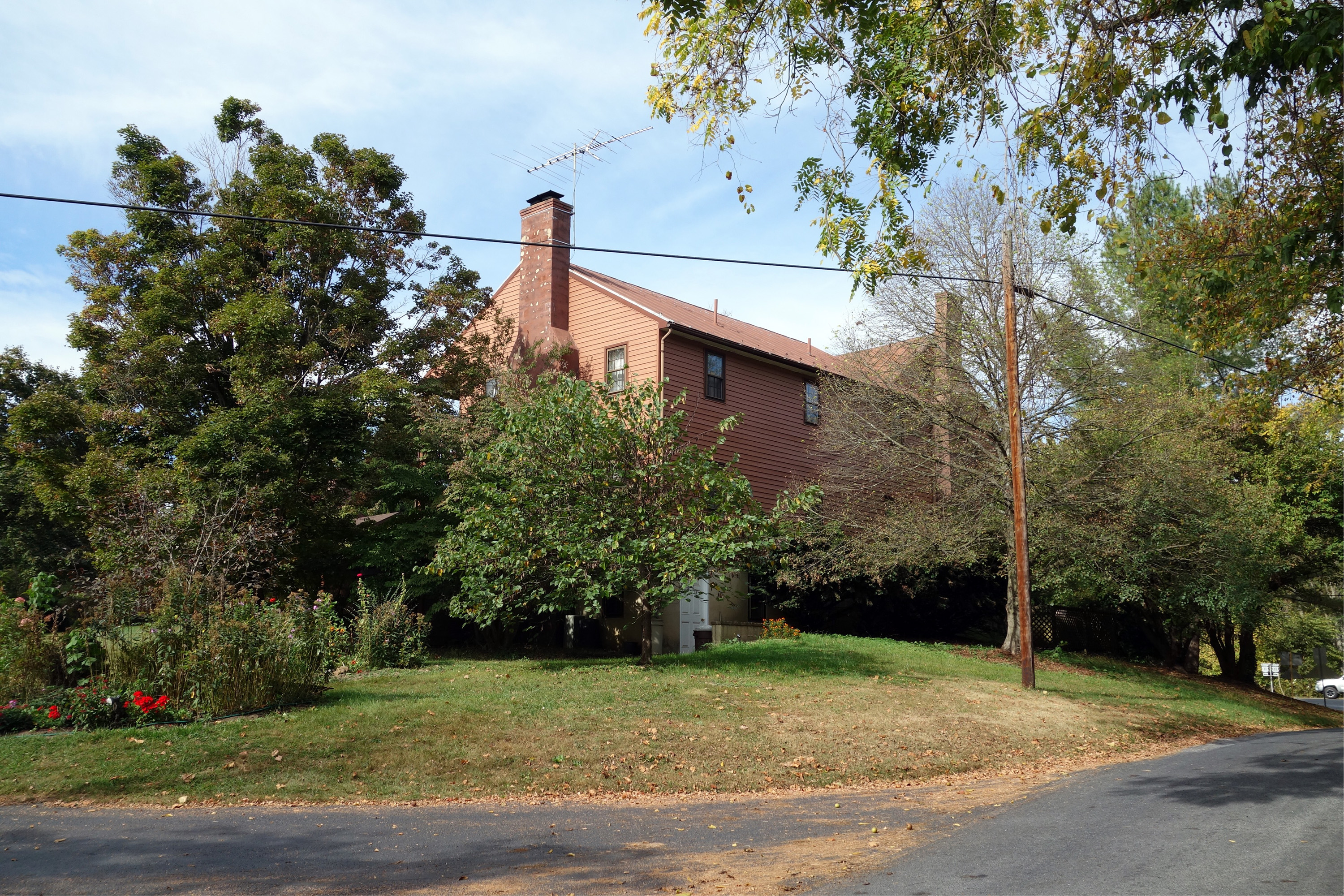 We skipped a stop at the Rice house, going directly to downtown New Market, stopping at the Strayer house, which was once again Jackson's headquarters, and is now the office building of the SVBF. Terry gave us a little speech about membership and preservation, and then we were off to our final stop, Shirley's Hill. This was the location of the Confederate artillery at the Battle of New Market, and was not really relevant to the subject of today's tour, but it did offer a stunning view of the Shenandoah Valley. It is a good thing that I had plenty of time available because the two hour tour turned into three hours and 20 minutes. Afterward I had a delicious sandwich in the café housed in the Strayer house and met with Terry about some maps he needs for a new book they are producing. Driving to Middleburg took about an hour.

The Mosby conference started at 4 PM with a book sale, drinks, and light hors d'oeuvres. The main program began at 5 PM and the first speaker was Kevin Pawlak.
Kevin Pawlak on "'Under Such Adverse Circumstances: ' The Federal Army's High Command in the Maryland Campaign"
Kevin does an excellent presentation, and this one painted a very dark picture of the federal army at the beginning of the Maryland campaign. Fitz John Porter was threatened by Henry Halleck after the second Manassas campaign, and all of the senior officers were disgruntled and distrustful of each other. Halleck was suffering from severe hemorrhoids and was being treated with opium. There was turmoil in Lincoln's cabinet about the appointment of General McClellan back into command. McClellan's army was not the same one that he commanded on the Peninsula, or that would go forward to Chancellorsville and Gettysburg. It was a mixture of corps from five different organizations and half of the corps commanders were inexperienced. Eighteen of the regiments were green recruits. It's really remarkable that McClellan was able to organize such a fighting force in a matter of days.
Between speakers we had a little award presentation. The local Hill School has an annual Civil War essay contest for eighth graders and this year there was a tie in the judging, so two young ladies received scholarship awards. One essay was about medical treatment of diseases in the Civil War camps and the other about children during the war and how they were affected.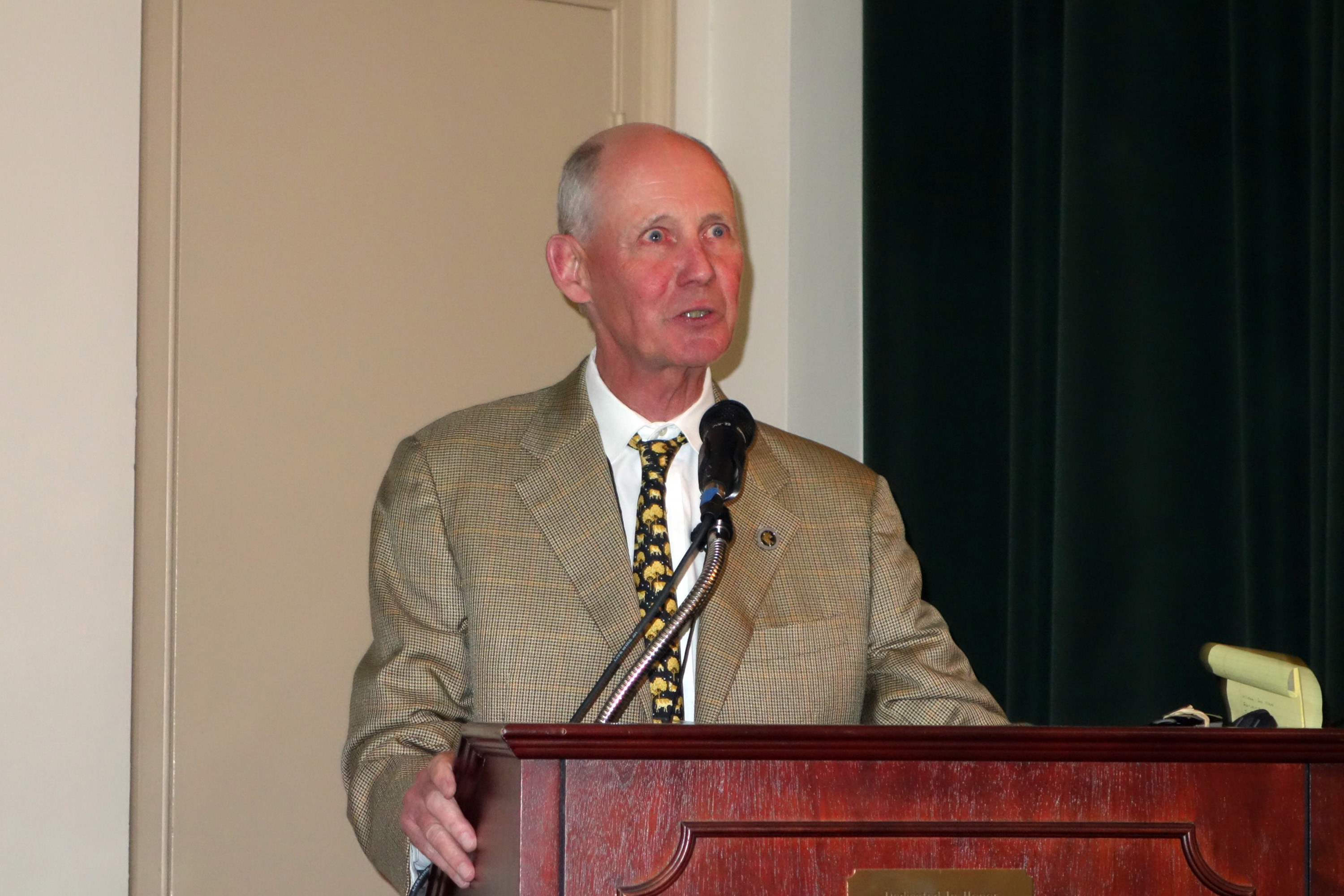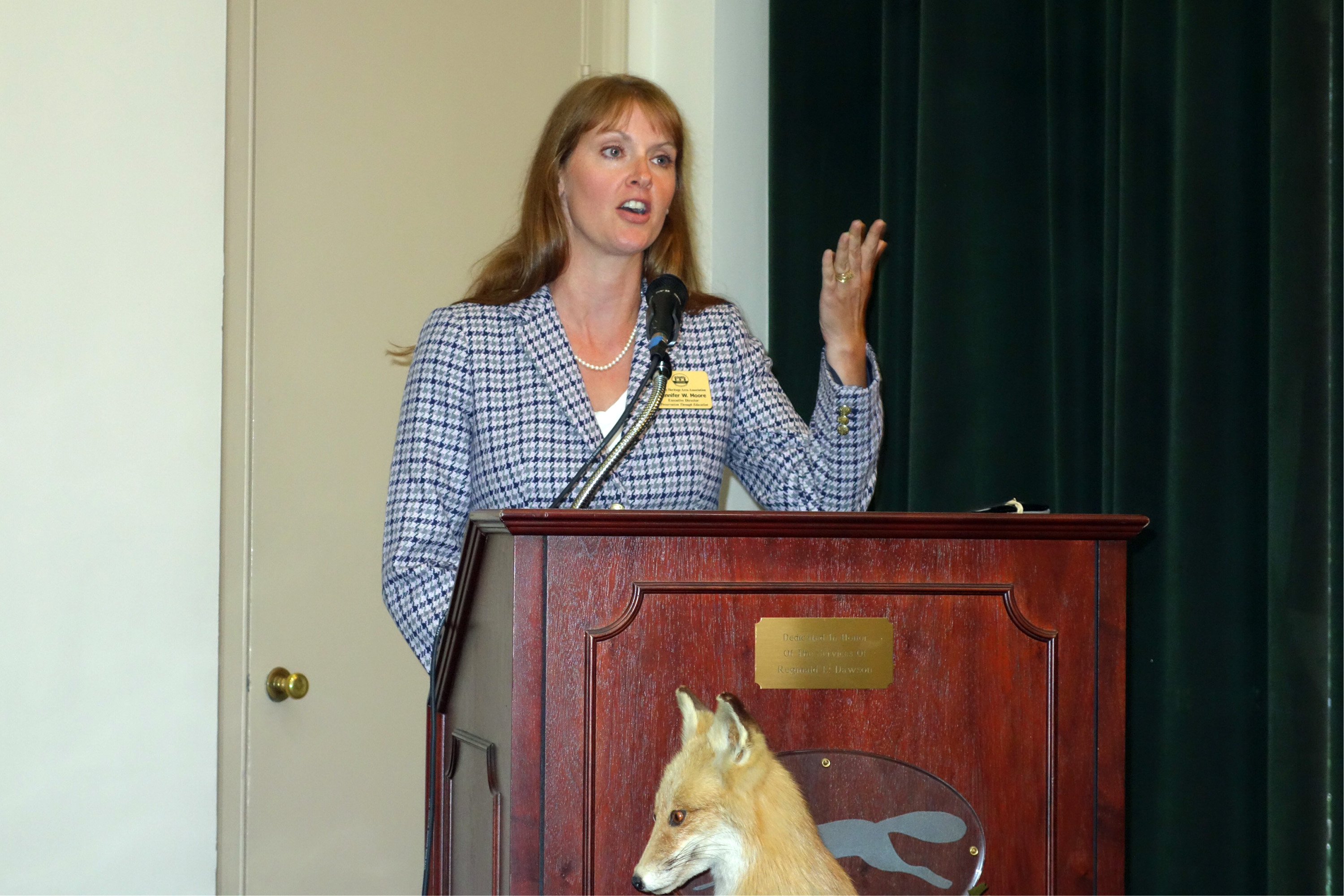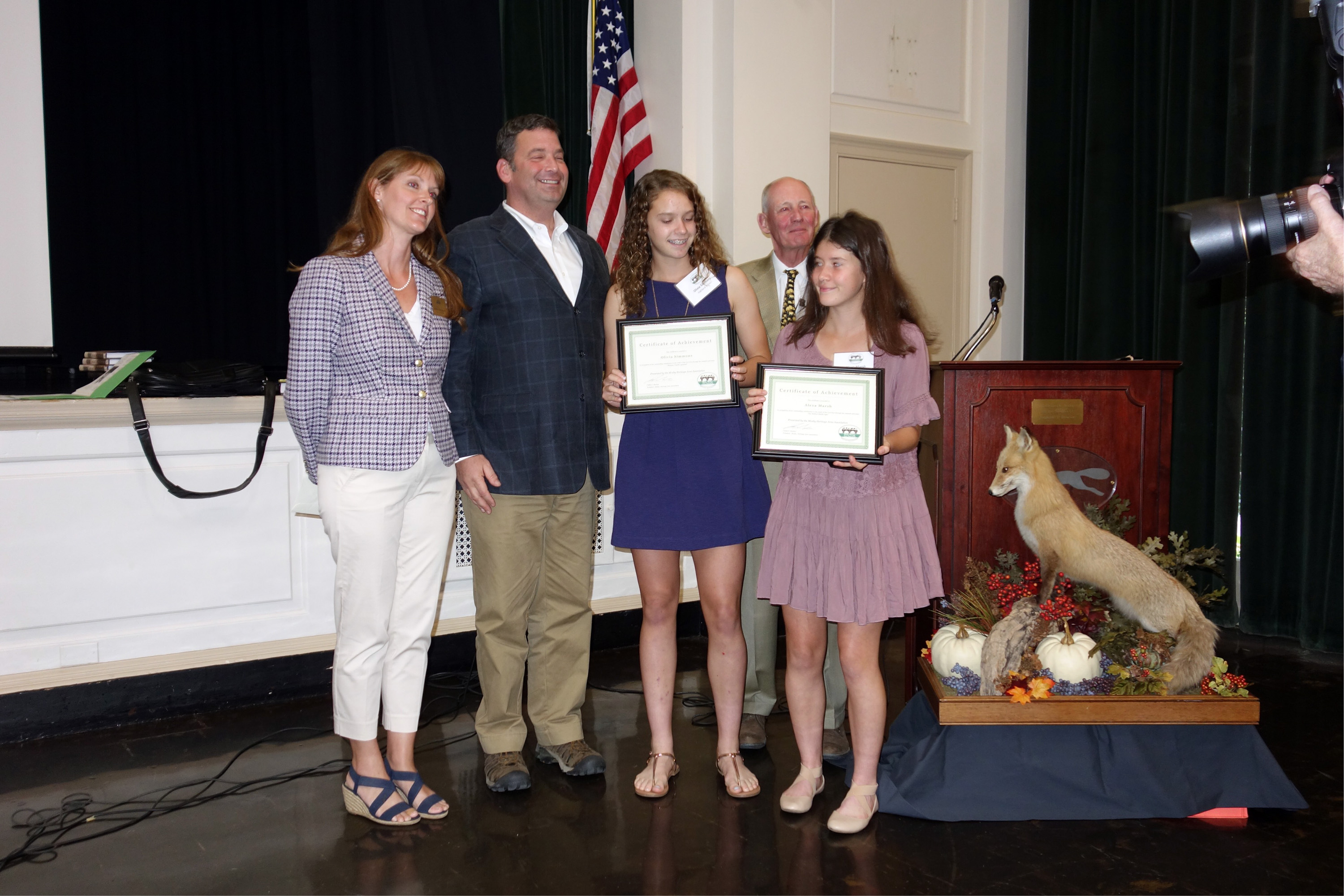 Dennis Frye on "Did McClellan Out-Think Lee During the First Invasion?"
Dennis is a spirited speaker and he offered a very provocative idea about the Maryland campaign: he suggested that there were four times during the campaign that McClellan out-thought Robert E. Lee. (Dennis offered this argument even though he emphasized that he still thought very little of McClellan.) 1. Lee's eventual objective in the campaign was going to be Baltimore and McClellan figured this out. He sent Burnside's corps marching quickly north to seize the National Road and the B&O Railroad, essentially blocking Lee on the first day of the campaign. 2. Lee almost reached Pennsylvania and in fact had some cavalry troops in Franklin County on September 11, but McClellan's movements caused Lee to cancel his invasion on September 14. 3. On September 16, McClellan had Hooker move to take the Hagerstown Pike, which blocked Lee from any further movement north. (This action is usually portrayed by historians as McClellan telegraphing his punch.) 4. On September 18, Lee wanted to recross the Potomac River at Williamsport and ordered Jeb Stuart to establish a beachhead. McClellan sent his cavalry and the VI Corps to Williamsport, along with Darius Couch's division, which blocked Lee's move. Dennis said that McClellan truly save the country during the campaign.
Dinner was on our own tonight, but Childs Burden graciously invited me to join a group of speakers and other folks at the Red Fox Inn, one of the tonier places in Middleburg. At dinner I sat between two interesting folks: Tom Clemens, the prominent Antietam historian, and Dick Crampton, who is a retired doctor and professor from Charlottesville, but is also a descendant of the farmer at the famous Crampton's Gap.
Saturday, October 7
Eric Wittenberg on "The Federal Cavalry Expedition from Harpers Ferry"
Eric's presentation was a detailed account of the September 15 escape by 1300 Federal cavalryman from Harpers Ferry. Many of these troopers were green, but Colonel Grimes Davis led one of the most successful cavalry operations of the war. They escaped at night without any casualties, and also managed to capture a large wagon train with Longstreet's reserve artillery ammunition.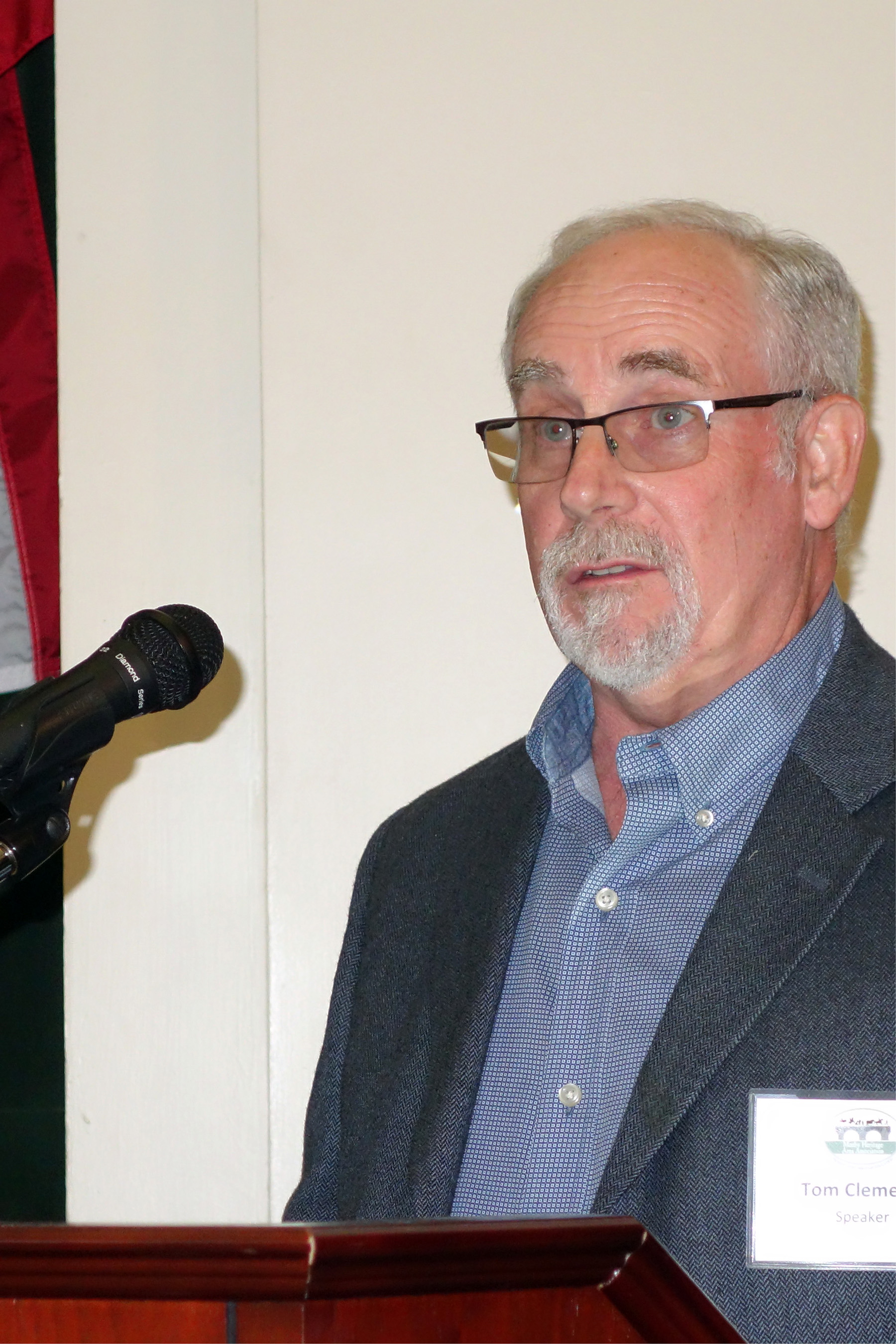 Tom Clemens on "Special Order 191 and the Maryland Campaign: Facts, Myths & Controversies"
Tom gave a lengthy explanation about special order 191. To put it into perspective, this was actually the fifth incident of a strategically important order being lost or captured in the summer of 1862, so it really wasn't all that remarkable. He discussed the who/what/when/where/why issues of the order being lost and found. It was obvious that Tom is very skeptical of the value of this order because he described that there were two missing paragraphs, which could have been strategically important information denied to McClellan (although they were just administrivia), and demonstrated that some of the actions McClellan took actually occurred before he read the order.
John Hoptak on "'This Has Been a Glorious Victory:' The Critical Battle of South Mountain"
John actually did not spend much time talking about the battle, but did give a good summary of the opening weeks of the campaign. He described South Mountain as McClellan's shining moment in the war. Franklin's corps was given the pivotal role in the battle.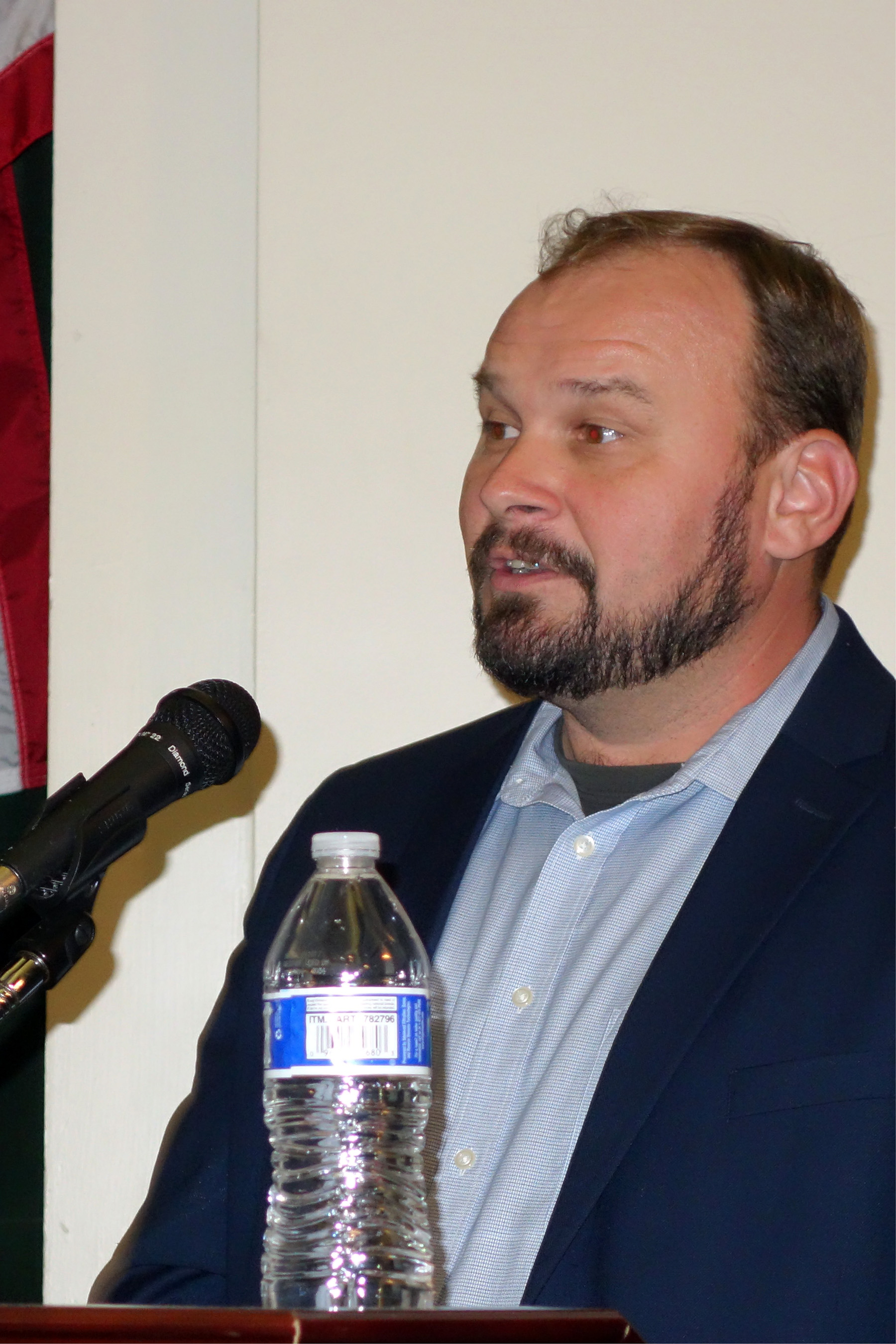 Dennis Frye on "Harpers Ferry: Stonewall Jackson's Greatest Victory"
Dennis returned for a second bite of the apple. He gave a very flattering account of Stonewall Jackson getting everything exactly right in the battle of Harpers Ferry. (Some historians are calling this a siege rather than a battle, and he was very defensive about that, comparing it to many other actions that are called battles that are of lesser importance.) This was Jackson's last independent command. It took expert communications, coordination, and convergence to assemble all of the forces on the Confederate side. Bolivar Heights is three times the elevation of Little Round Top, but Jackson was able to feint a night attack and this, along with an actual flanking attack and the artillery bombardment from Maryland Heights and Loudoun Heights, caused the Union surrender of 12,000 men and lots of artillery. According to Dennis, this was a bigger achievement than US Grant capturing Fort Donelson.
Ted Alexander on "Two American Armies: The Opposing Forces at Antietam: The Commanders, the Soldiers, the Equipment and the Medical Care"
Ted gave a brief talk that was primarily a data dump about the ethnic makeup of the armies, the organizations, some of the key commanders, and a few sentences about Jonathan Letterman. Afterward we took a break to celebrate the 20th anniversary of the Mosby conference, congratulating Childs Burden and getting some cake and champagne.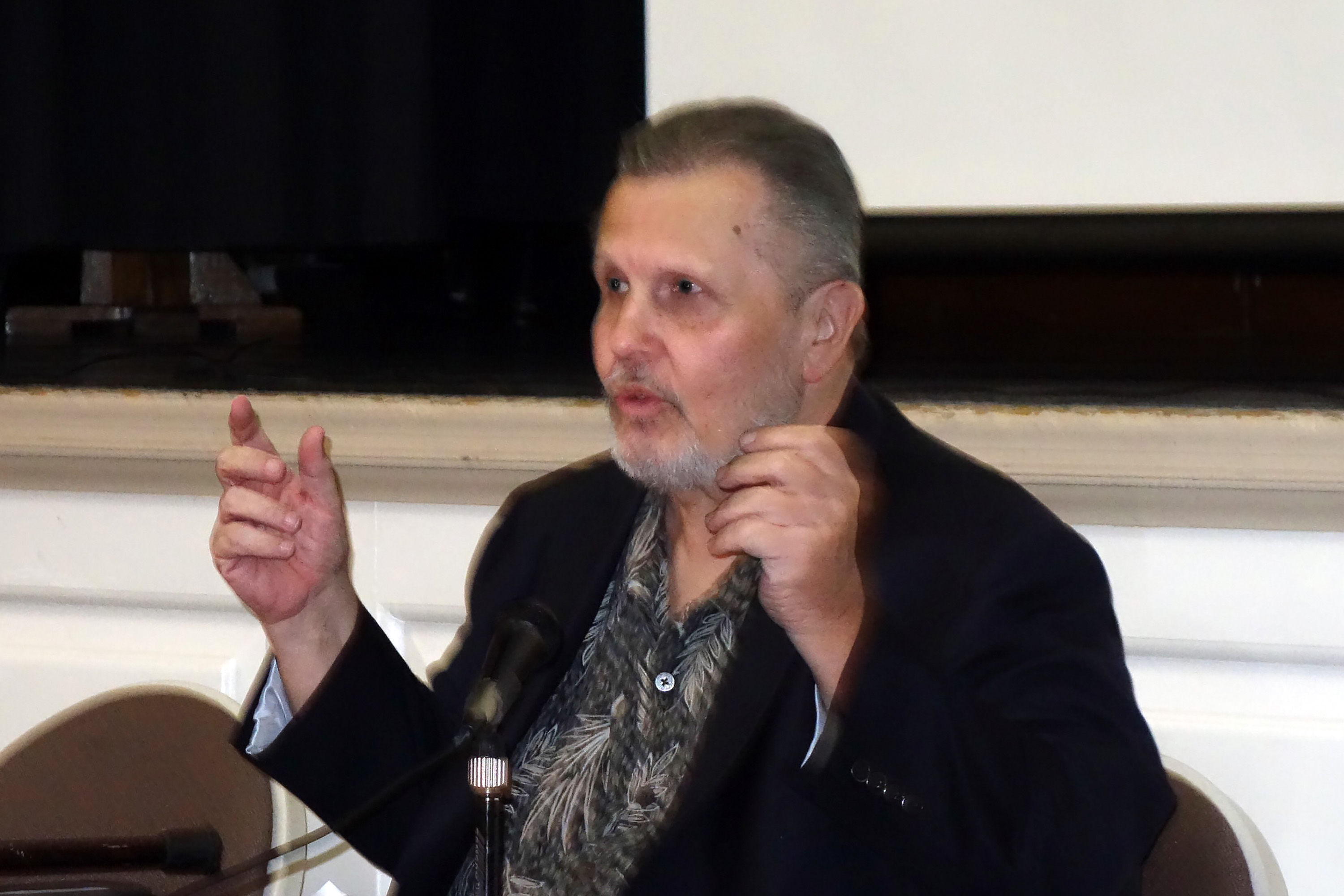 Robert Krick on "Lee's Decision to Fight at Sharpsburg"
Bob said that Lee rode the crest of momentum from second Manassas into Maryland, where he sought room to maneuver. The Army of Northern Virginia was still shaking down, and Lee could not consider it his own yet. I was surprised to hear that after Sharpsburg, Lee rid himself of more incompetent officers than he had after the Seven Days. Bob thought that Lee had four significant advantages in the battle: 1) favorable defensive terrain; 2) interior lines; 3) fiercely determined men who fought bravely; 4) and piecemeal Federal attacks. Since Lee was only able to eke out a draw, he considers Lee's decision to fight at Sharpsburg to be one of his worst.
We concluded with a panel discussion. Gordon Rhea happened to be in town to sign copies of his new book, so he joined the panel. I did not find many of the questions and answers to be particularly interesting or controversial, so will not give a blow-by-blow. The panel was generally skeptical of Dennis's opinion that Harpers Ferry was Stonewall Jackson's greatest victory, but since Dennis had departed by this time, there was not much discussion of the issue. Bob Krick had said that statistically more North Carolina officers deserted from the Confederate army than from all of the other states combined. Gordon jumped in to say that that was the reason North Carolina's license plate says "First in Flight." Ho ho.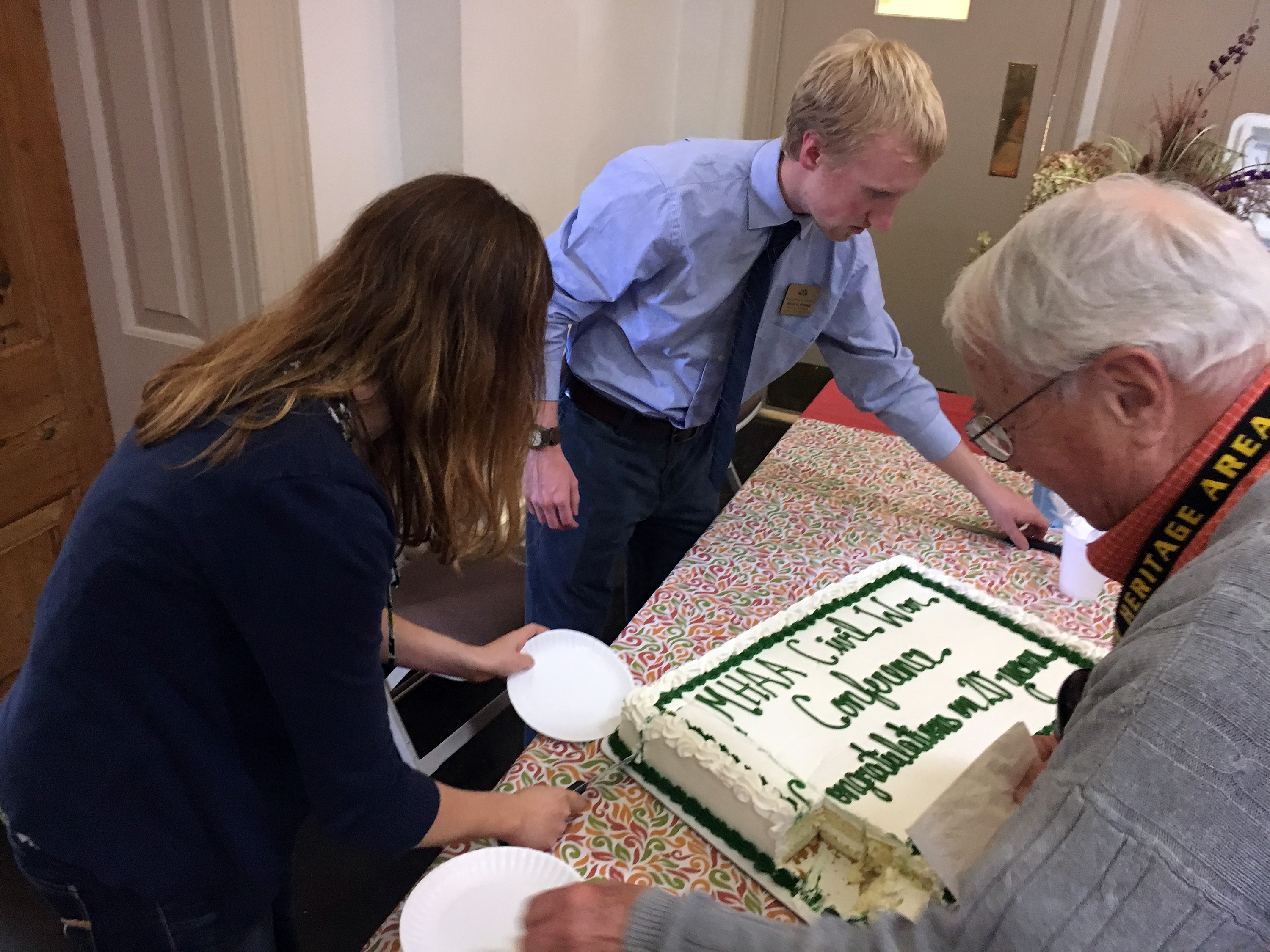 The evening concluded with a hosted dinner at the American Legion Hall. I decided not to attend because I would have had to wait around 2 1/2 hours before it started and I was feeling a bit tired after sitting in the conference hall all day. Instead, I had dinner in Chantilly at a casual Italian place called Buon Appetito, where I have had some decent pizza in the past. Tonight I took a chance and ordered something called Pizza Luna Caprese, which turned out to be something like a pizza that used macaroni glued together with cheese instead of a crust, and then swamped with tomato sauce. (I don't frequently mention my meals in these reports, but this is something I hope to remember to avoid in future visits.)
Sunday, October 8
Our final day was on to the battlefields. I became nervous about making my evening flight out of Dulles, and decided to follow the bus in my rental car so that I could bail out early if necessary. I did not bother driving to Middleburg, but directly to the Harpers Ferry visitor center. To my moderate surprise, our itinerary today did not go to the armory or downtown Harpers Ferry. Dennis Frye led us on a tour that concentrated entirely on the 1862 battle, and I have to say that it was the most comprehensive I have ever encountered and quite enjoyable, even though it rained throughout. I had never been on North Schoolhouse Ridge or down on the Murphy (Chambers) Farm, so I had a lot of new things to see.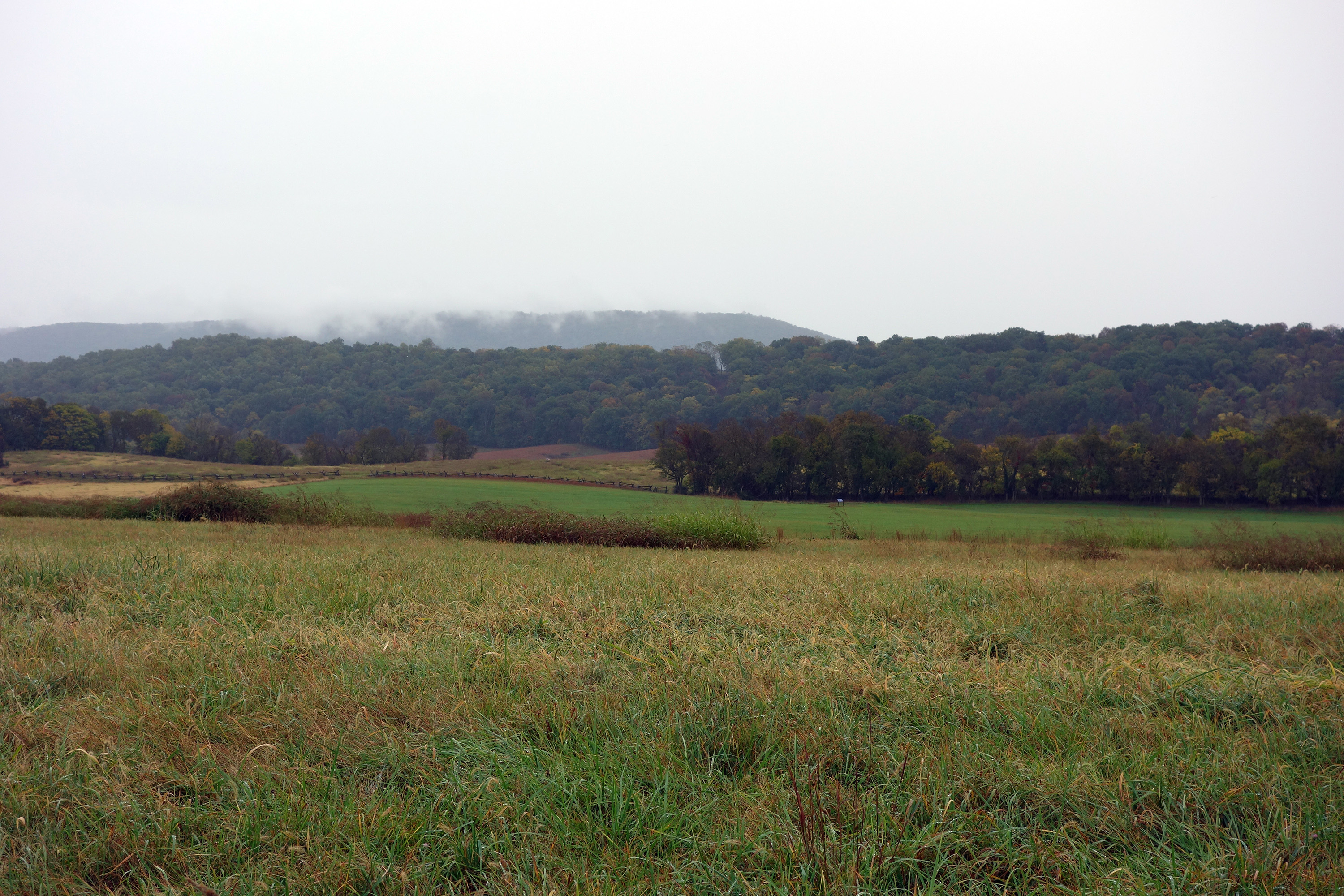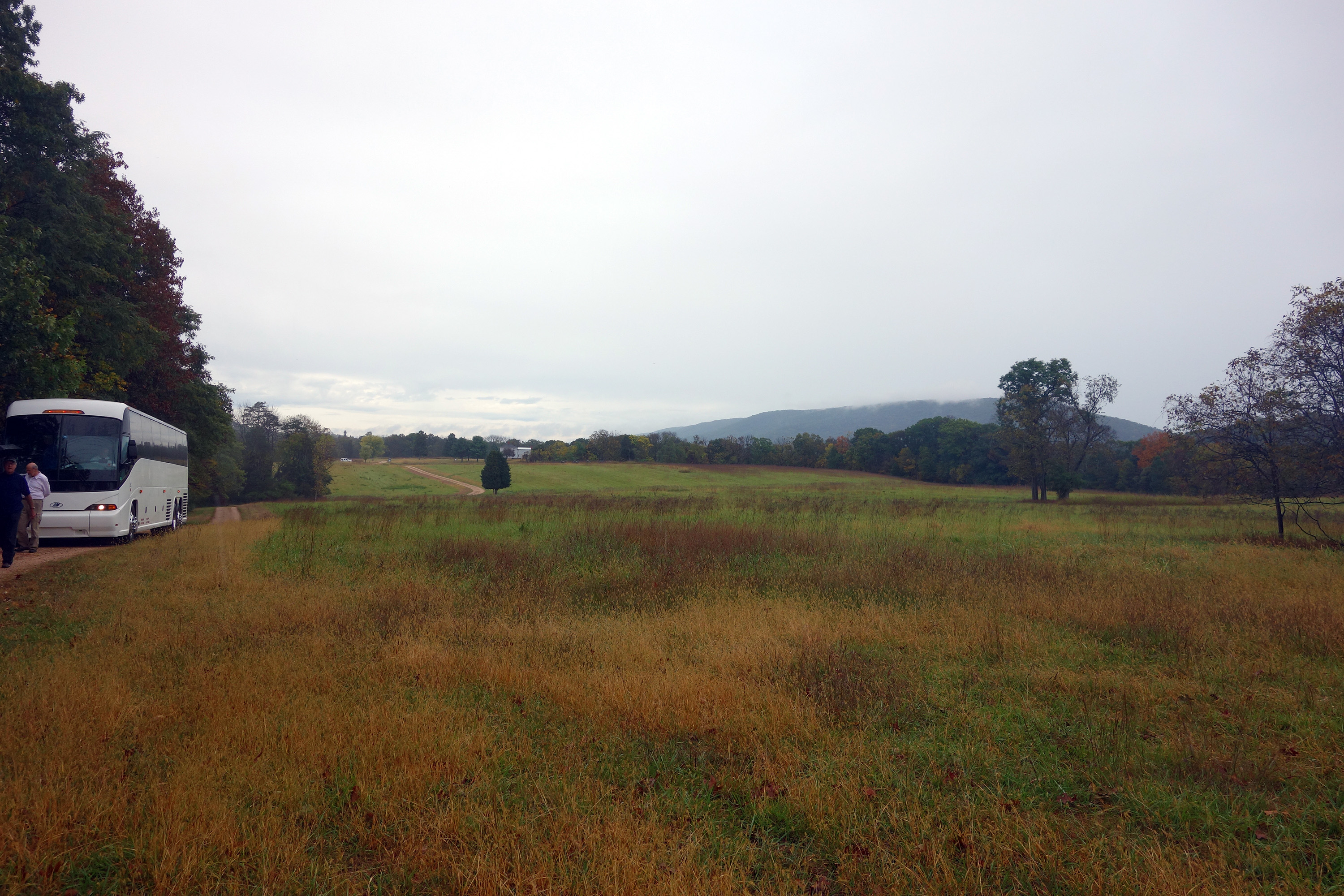 We started on Bolivar Heights and oriented ourselves to the terrain, giving a general overview of the run up to the battle and the initial Confederate maneuvering. Dennis took us over to see a cut through the trees that allowed us to see down to the Valley in between the Heights and Schoolhouse Ridge, and the steepness of the slope was quite apparent for the first time. Then we drove over to the northern end of Schoolhouse Ridge, where there is a display of Confederate artillery pieces. This is where Stonewall Jackson ordered the nighttime frontal assault against Bolivar Heights, even though it was actually a feint, designed to get Dixon Miles to move troops away from his left flank to fortify the center. Back on the bus, we stopped on US 340 for a detailed explanation of the 2006 pipeline affair, where developers illegally installed water and sewage lines despite on the scene opposition from Dennis. At the Murphy farm, we examined the terrain of the flank attack against the Union position, seeing a steep overlook with a great view of the Shenandoah River. Somehow A.P. Hill was able to get 20 guns through this rough terrain.
We returned to the visitor center after noon and had a bag lunch, which I ate in my car because it was still raining (albeit rather lightly). It was at this point that I decided to depart from the tour, which was scheduled to visit Crampton's, Fox's, and Turner's Gaps with John Hoptak. I have visited these in the past, and needed an opportunity to dry out in anticipation of a long evening airline flight. So instead, I did some National Park visitor center hopping. I drove on the Harpers Ferry Road (a really interesting drive on some pretty tough terrain) to Sharpsburg and I was surprised and pleased to find my friend Chris Mackowski (of Emerging Civil War fame) visiting with his son, talking with Bradley Gottfried, the noted cartographer who has produced and authored so many atlases for Savas Beatie, such as The Maps of Gettysburg, The Maps of Antietam, etc. I had never met Brad, and we had a nice talk. I decided to attend the Ranger orientation for the battle, which was hosted in the upstairs theater that has a panoramic view of the battlefield. I found it pretty good, although I thought it was somewhat technical for the general audience in attendance. It was interesting to hear a Millennial who isn't quite able to pronounce Antietam correctly (it came out like An-eat'em).
My final stop was at the Monocacy battlefield, where I toured the museum and was very impressed with the electric map presentation of the battle. I also inspected the bookstore to see if there were any books with my maps in them, but alas, no. The Emerging Civil War books on the Maryland campaign and on Antietam were not in stock. By this time I was all dried out and got back to Dulles in time for my flight to San Francisco. I regret that I did not experience the full Mosby tour, but overall the conference was a big success and I enjoyed it a lot. Next year will focus on the battle of Antietam and I will seriously consider returning.