2016 Civil War Travelogues — Atlanta
Welcome to my 2016 travelogue pages. This report covers my trip to Atlanta to attend the Shenandoah Valley Battlefield Foundation (SVBF) national conference, "The Atlanta and Shenandoah Campaigns," and the Blue and Gray Education Society tour, "The Atlanta Campaign, Part One," and a few miscellaneous activities in between. To see the entire list of my 2016 trips, go here.
Here is a reminder about the reason I write these pages the way I do. They record my experiences and impressions of Civil War trips primarily for my future use. Thus, they sometimes make assumptions about things I already know and focus on insights that I receive. They are not general-purpose descriptions for people unfamiliar with the Civil War, although I do link to various Wikipedia articles throughout. Apologies about the quality of interior photographs—I don't take fancy cameras with big flashes to these events. If you would like to be notified of new travelogues, connect to me via Facebook.
Wednesday, April 6 – To Marietta
I flew to Atlanta on United Airlines and was pleasantly surprised that rush hour traffic to Marietta was light (on I-285 bypassing downtown, of course).  I checked in to the conference hotel, the Hilton Marietta on Powder Springs Rd, which is on the site of the defunct Georgia Military Institute (burned by you know who in 1864). I had a lovely view of Kennesaw Mountain from my hotel room window. There was a small reception that evening. I went to downtown Marietta for dinner. It is a small, pleasant town with a number of casual restaurants arranged around a town square.
Thursday, April 7 – Hell Hole and Kennesaw Mountain
Our first day was a bus tour to battlefield sites near Marietta. We started with New Hope Church, where we were told the original wartime church was located where the Domino's Pizza is today, across the street from the current church. We spent most of the time talking in the graveyard next door, which was sort of sad because there were a large number of unmarked graves that had only tiny pathetic fragments of unmarked marble sticking out of the ground. We were standing on the Confederate line, where Stewart's division fought off Hooker's attack, the start of an action the Union soldiers called the Hell Hole. The stories told about Confederates using tombstones as cover are supposedly myths. Eighteen acres of the battlefield are preserved, but almost none of it is accessible to the public. There is a tiny park with one of those large metal maps that the WPA installed in the 1930s.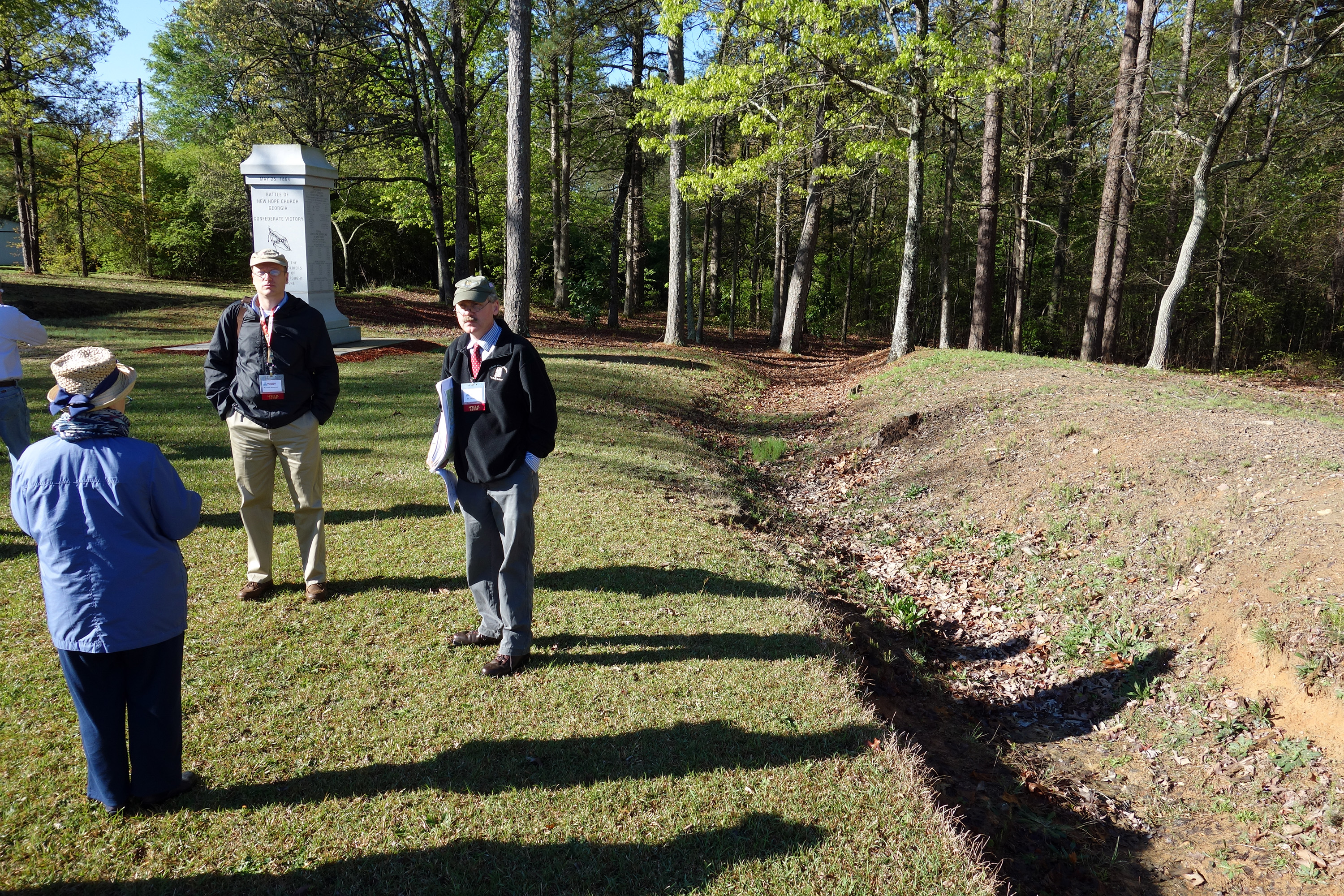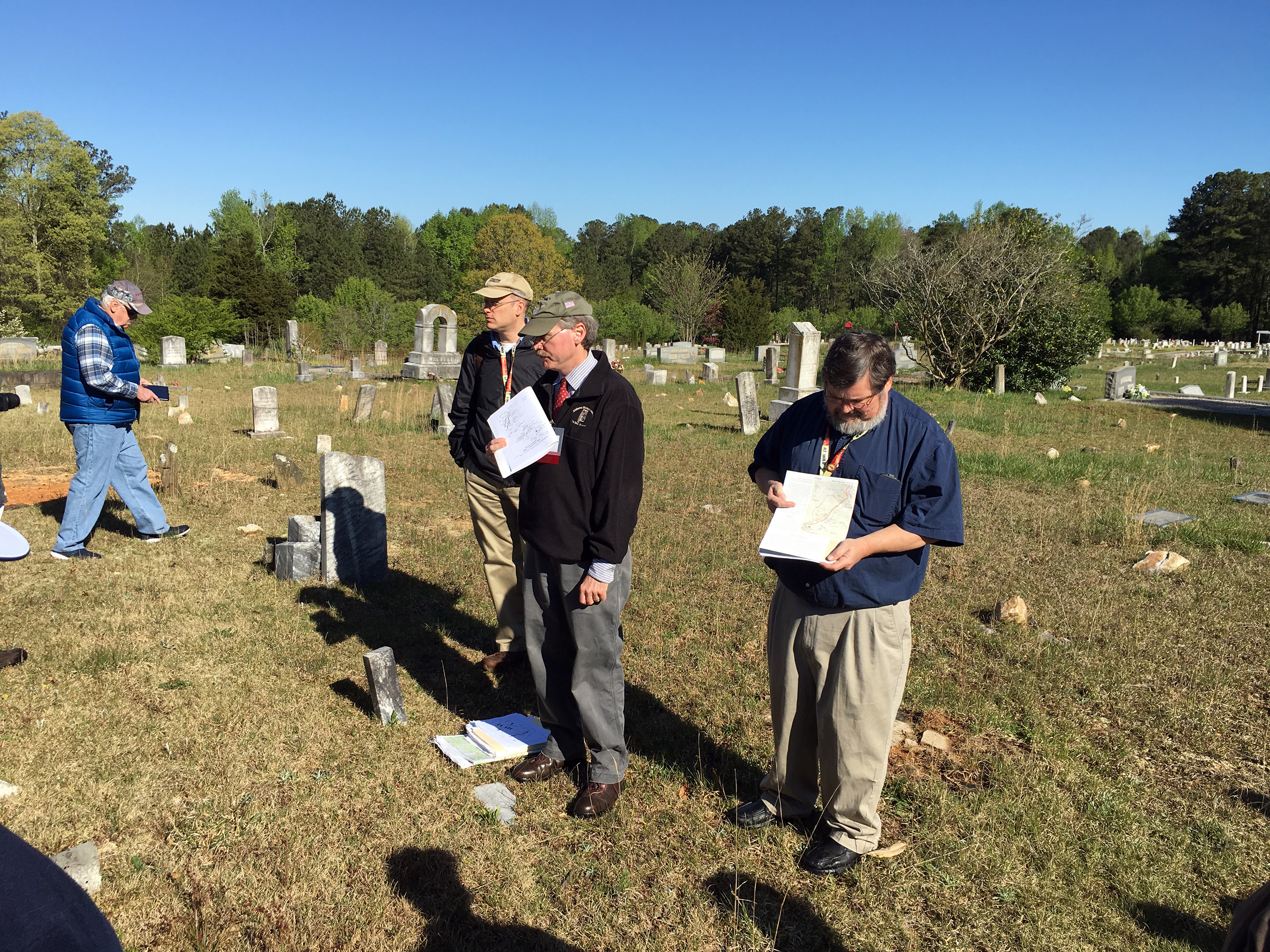 At Pickett's Mill nearby, we stopped to talk in the wheatfield at the location of Govan's brigade, and then swung around to address the large ravine up which Wood's Union brigade attacked Granbury's, which was laid out in an arc shape at the top of the ravine. Keith Bohannon read us some evocative passages from Ambrose Bierce's (nonfiction) story about the battle, The Crime of Pickett's Mill. We did not get to walk down to Pumpkinvine Creek, which is a pretty steep descent, but we did spend some time in the small visitor center and had a picnic lunch.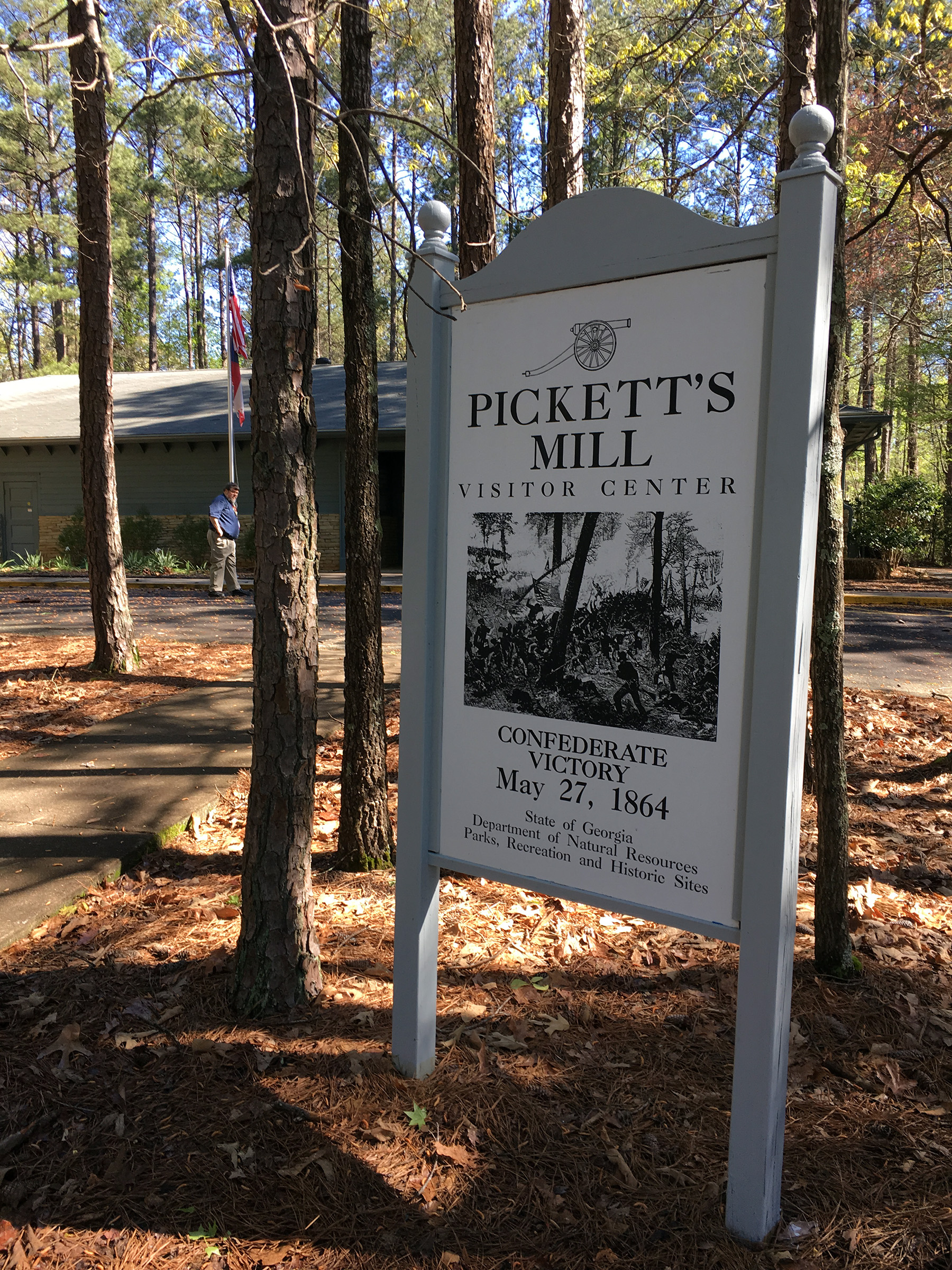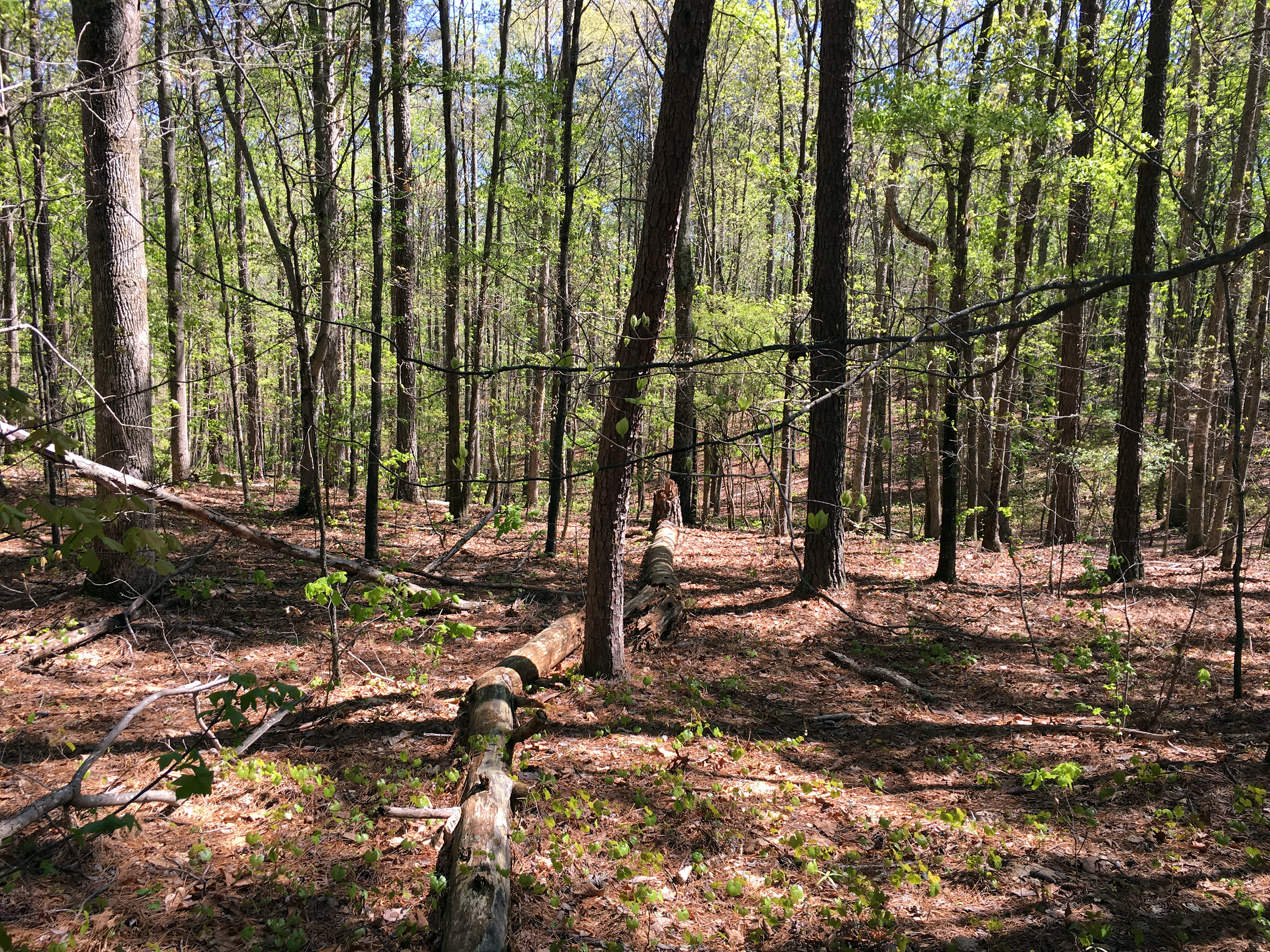 Next we drove to Kennesaw Mountain, taking the park road up to the high parking lot. We looked at the Confederate gun battery and admired the view on an exceptionally clear day, with good views of downtown Atlanta, Stone Mountain, Lost Mountain, and Pine Mountain. There is a little bit of a climb to hike to the summit and some of our folks were huffing and puffing. Then we descended to the visitor center, which has an excellent small museum, but it was annoyingly dark. They did this to preserve some of the Confederate uniforms on display, but it made the maps and textual exhibits very difficult to read. Our final stop for the day was Cheatham's Hill, where the main Union attack occurred on June 27; we merely drove by Pigeon Hill, the site of the secondary attack. We hiked down to the bottom of the field facing the Dead Angle and saw what the Union attackers had to deal with. It was an impressive slope up to the Illinois monument. I found out later that this wooded area actually has a lot of snakes in it, so I was fortunate I did not run into any. If the Confederates had correctly sited their riflemen and guns on the military crest, Thomas's attack against the salient might have been even less successful than it was.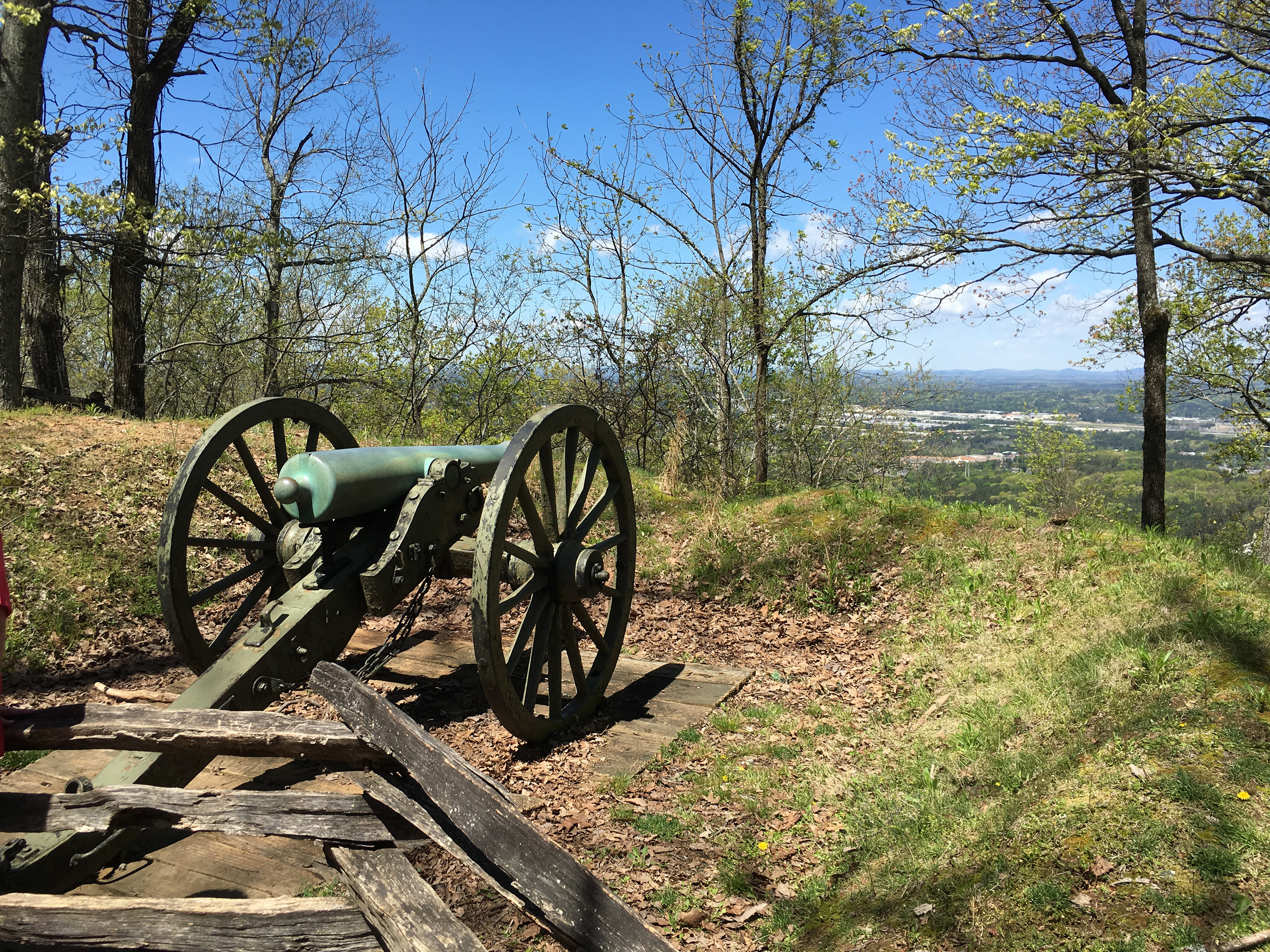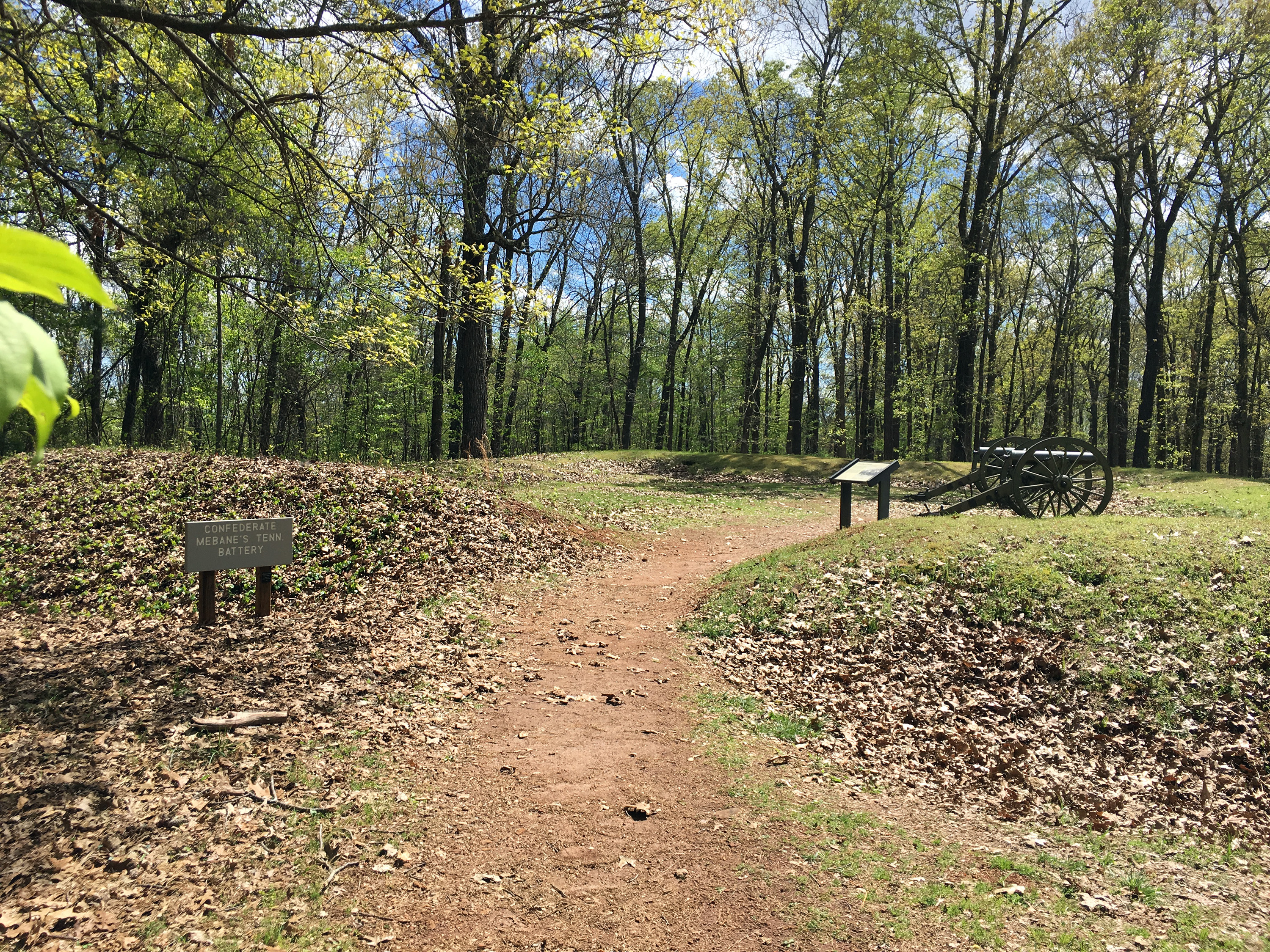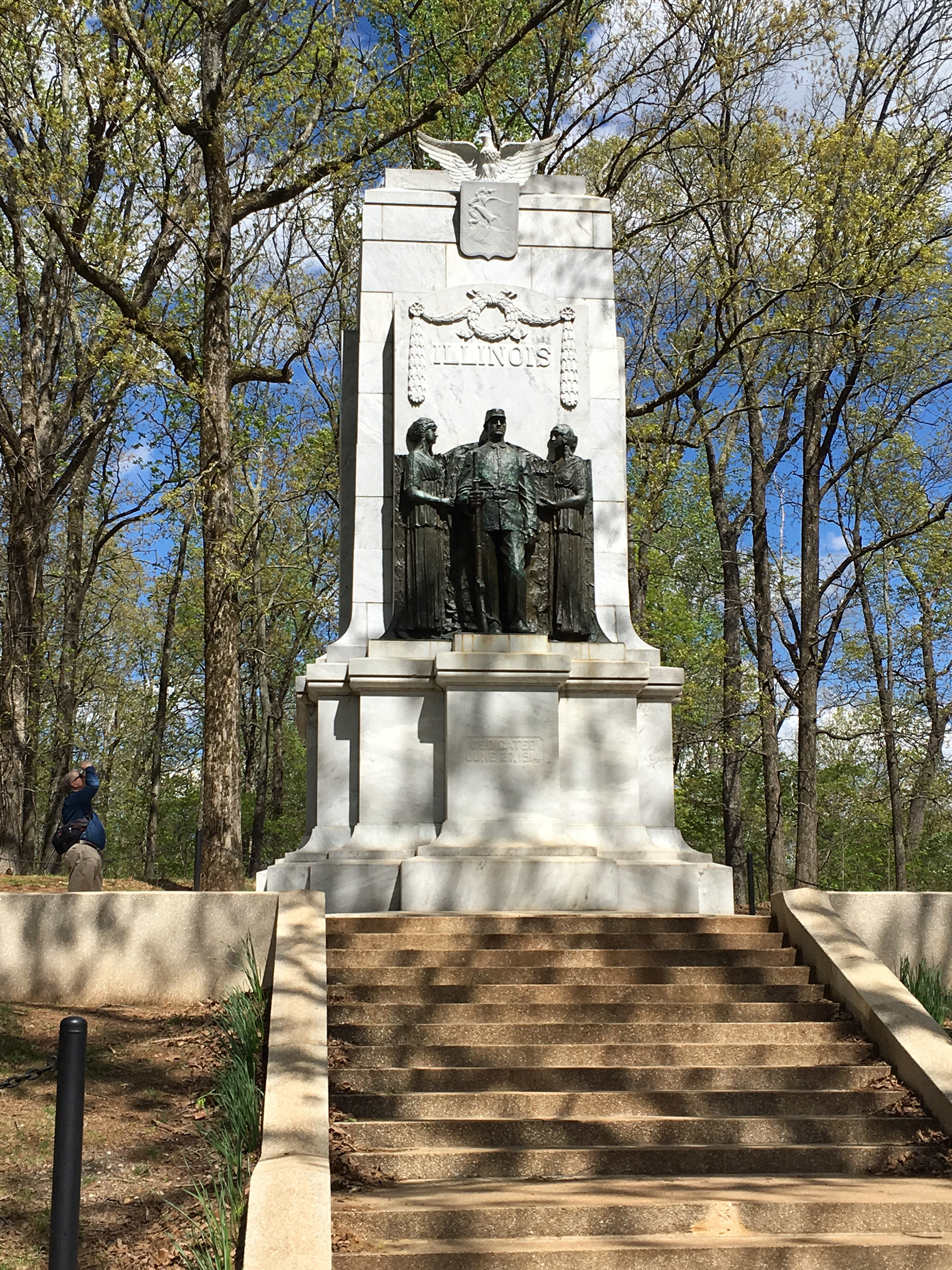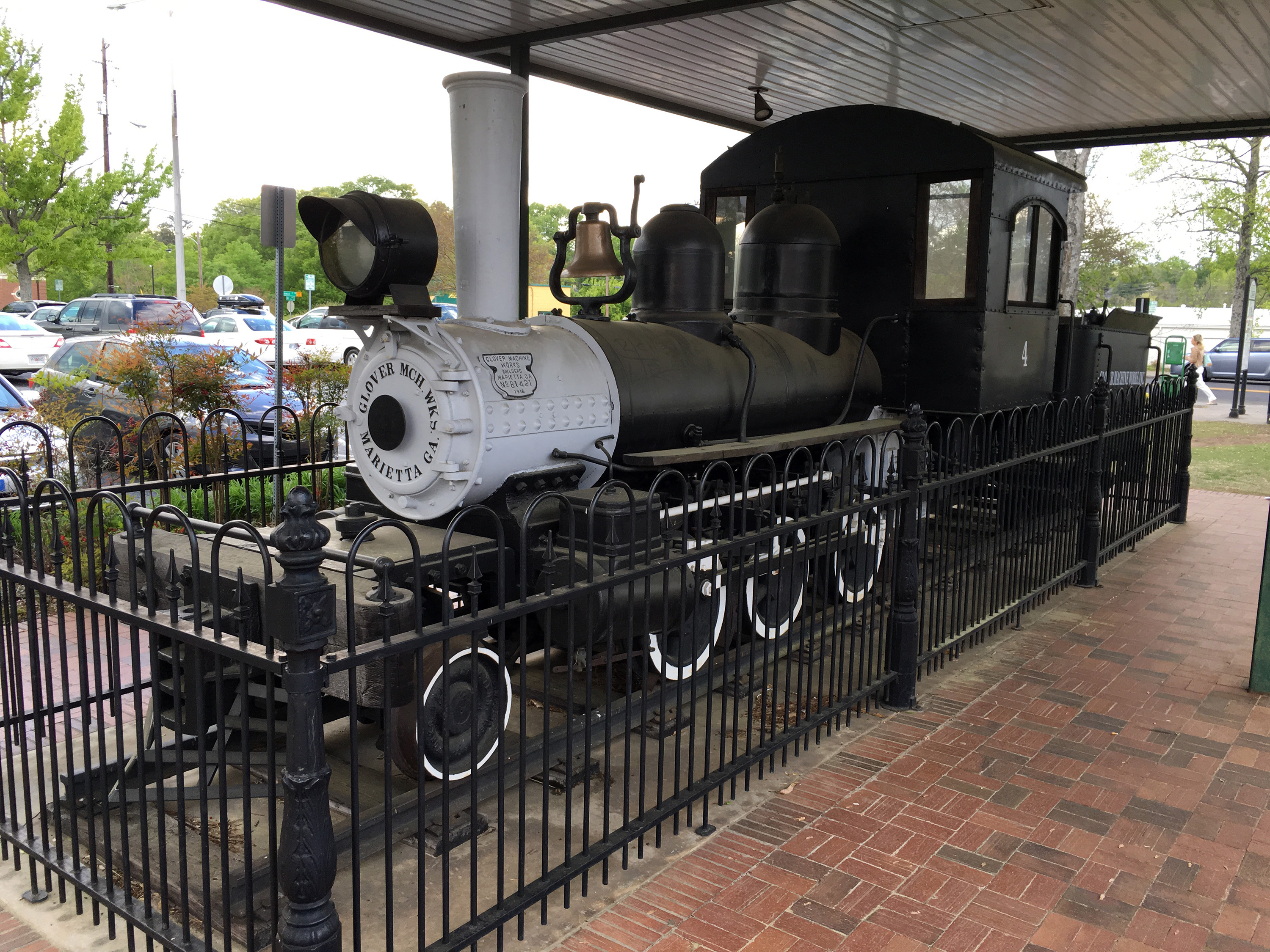 After dinner we had a session with LTC Ralph Peters, Fox News analyst and author of some recent dramatized CW novels. He revealed that his next one, 4th of 5 in a series about the war in the East, will come out in June, covering events from the Crater to the election of 1864. He said that if you're squeamish, you shouldn't buy it. :-) His talk deliberately avoided modern politics. He lamented that our knowledge of the war has turned into myths, which does a disservice to the men who fought it. He urged us to bypass the Big Five (Lee, Jackson, Stuart, Grant, and Sherman) and look into some secondary characters, including civilians without West Point experience. He told brief stories about John B. Gordon, Billy Mahone, Francis Barlow (the most ruthless killer in the Union Army), William C. Oates (a brawler, human dynamo, Wagnerian), Nelson Miles (rose from a pottery clerk to commander of the US Army), Rutherford B. Hayes (really nice guy), Wade Hampton (best Confederate cavalryman), and Theodore Lyman (a heterosexual Truman Capote).
Friday, April 8 – SVBF Conference
Today was conference day. We started with a breakfast meeting for members of the SVBF with remarks by Prof. James I. "Bud" Robertson, who talked about his early days in preservation and managing the CW Centennial. Along the way he decried the current state of historical illiteracy among today's students.
In the main conference room, we started with introductory remarks by Keven Walker and Terry Heder of the SVBF, and then Bud Robertson returned. He reflected on a number of topics, including the Confederate battle flag controversy, Lee's decision to fight for Virginia, the true high water mark of the Confederacy (not Gettysburg, but the spring of 1864), Lee and Grant promoting reconciliation at Appomattox, his role in creating the Virginia state song, reminiscences of on the set of Gods and Generals, and the Gettysburg 50th reunion, which he called the true end of the war. He mentioned that a student or acquaintance of his was doing a movie about Lee and Grant from Fort Stedman to Appomattox and he suggested Danny Devito play Phil Sheridan.
Richard McMurry did a high-level overview of the Atlanta Campaign and suggested a new framework for understanding it, which essentially boiled down to elevating the reputation of John Bell Hood. He described the great revival of the Confederate army in the winter of '63–64 and reviewed the five Union offensives of the spring. He said that the old framework was that Sherman was brilliant and Joe Johnston was the best general in gray if he only had been left along by Richmond to do his thing (I missed that interpretation). He spent a while promoting Sam Hood's book on Gen. Hood's lost papers, and suggested that most of Hood's plans were good, but the execution was lacking, and that Johnston had really left him in a hopeless position.
Jeff Wert, whom I have seen speak a number of times, is one of the founders of the SVBF. He did an overview of the 1864 Valley campaign. Lee was trying to take the strategic initiative, something Grant had taken away from him in 1864. Sending Early north was Lee's last strategic gamble. The fall of Atlanta spurred Sheridan to move forward aggressively (so I can see a justification for the odd sponsorship/location of this conference). He said that the Union cavalry was the decisive factor at Third Winchester. Regarding his Valley book, which was his first, he said he now thinks he cautiously underestimated the political implications of the campaign.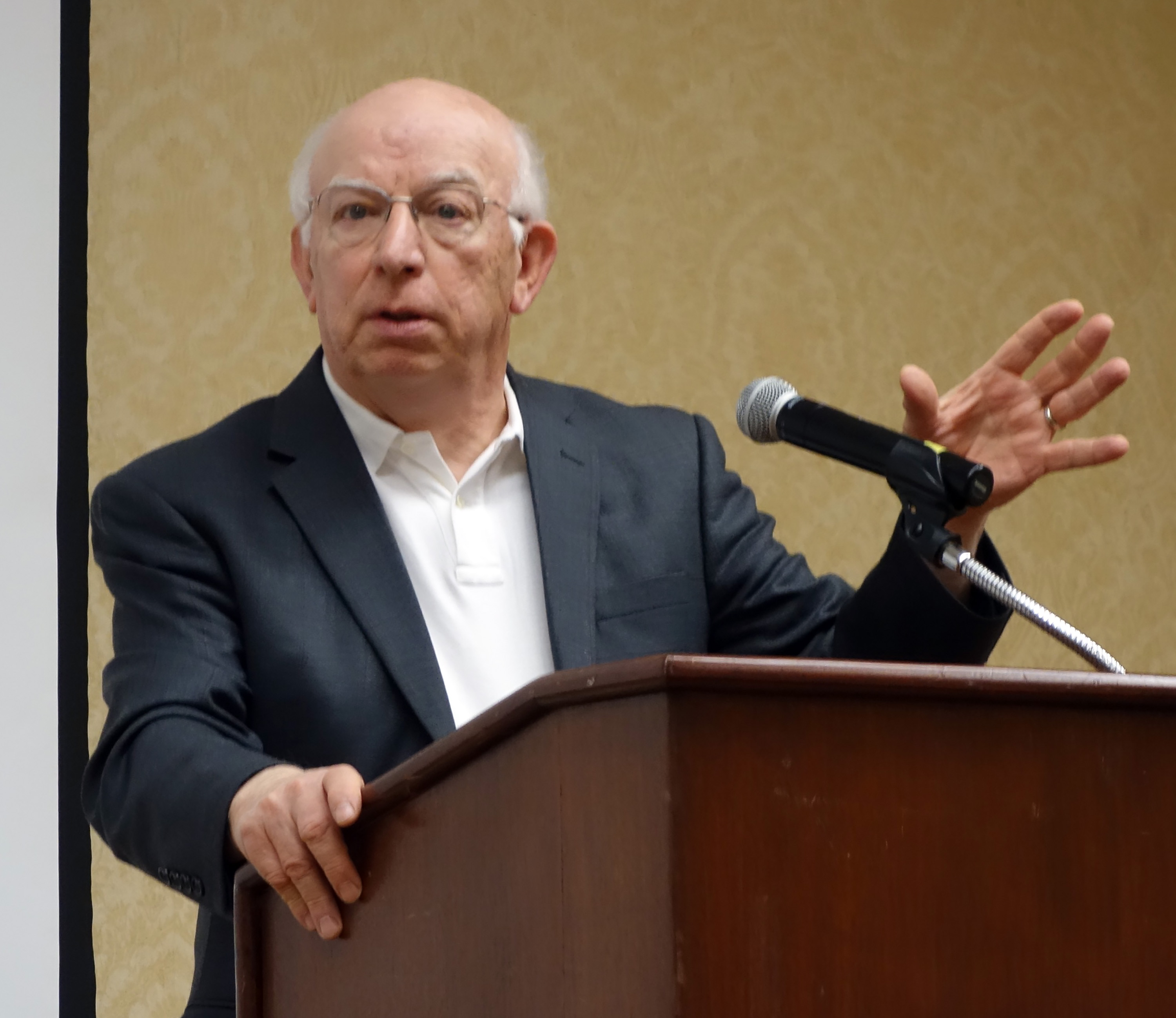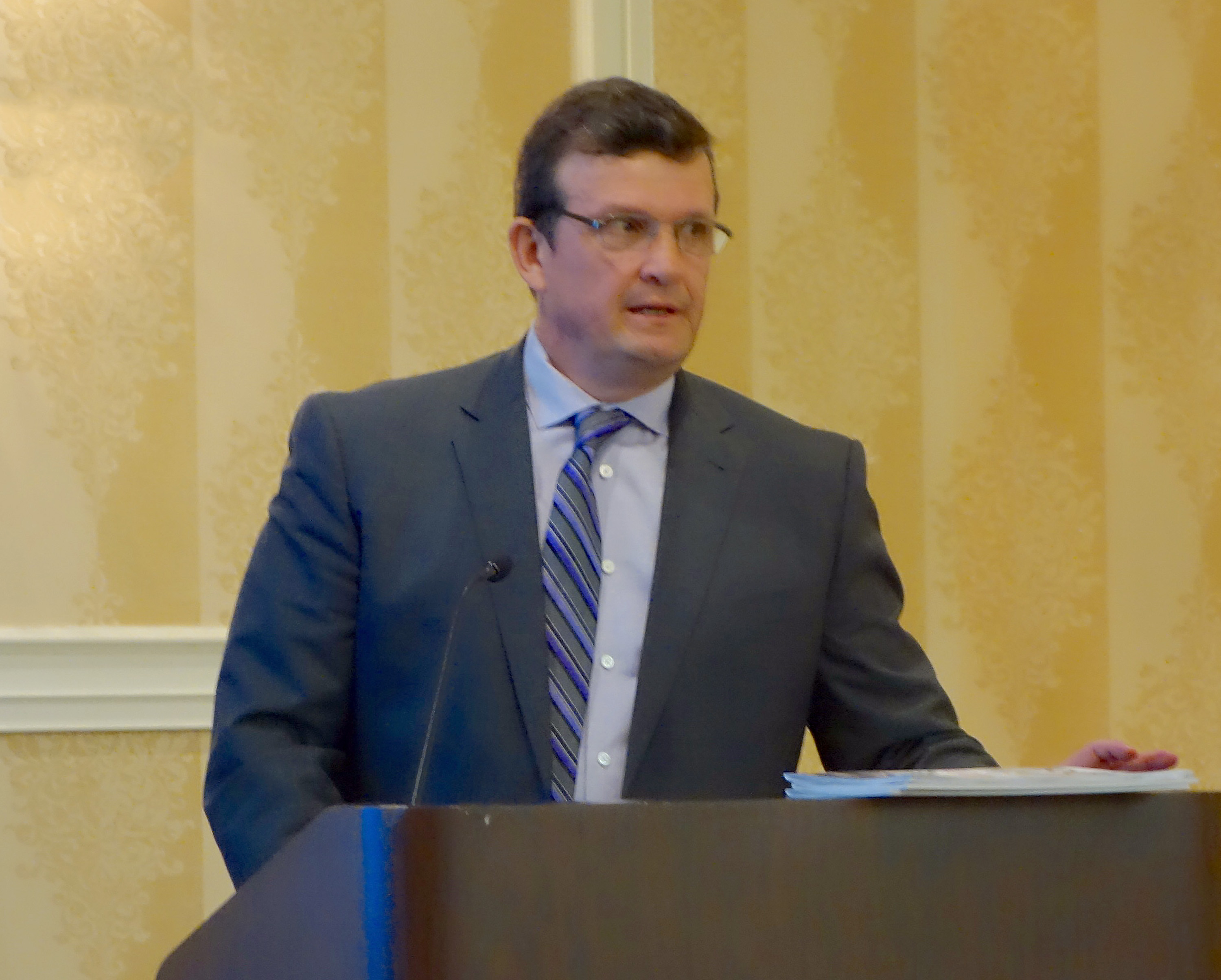 At lunch, we heard from Ken Rutherford about mines (land mines and "torpedoes") in the war. He is uniquely qualified to speak because in the 90s he lost both legs to a mine in Somalia, and he now runs an institute trying to clean up abandoned mines. I felt somewhat uneasy to see his maps of existing mines in the US because I have recently traipsed around some terrain that apparently still have them buried, Fort McAllister and Fort Blakely in particular. Every state in the Confederacy deployed mines, particularly torpedoes.
Eric Campbell, the chief interpreting ranger at Cedar Creek (formerly of Gettysburg) talked about the Burning, Sheridan's operations of September 25 to October 8, that burned so much of the Shenandoah Valley's farm output and infrastructure. No houses were deliberately/officially targeted, nor were the barns of widows, but of course some fell despite the rules. After Lt John Meigs was murdered--by Confederates, by marauders?--Sheridan ordered everything burned within a three-mile radius of Dayton (south of Harrisonburg), but he was convinced to relent at the last minute. The Valley recovered to full farm production in 1870, but eventually was fatally overshadowed by industrial scale farming in the Midwest.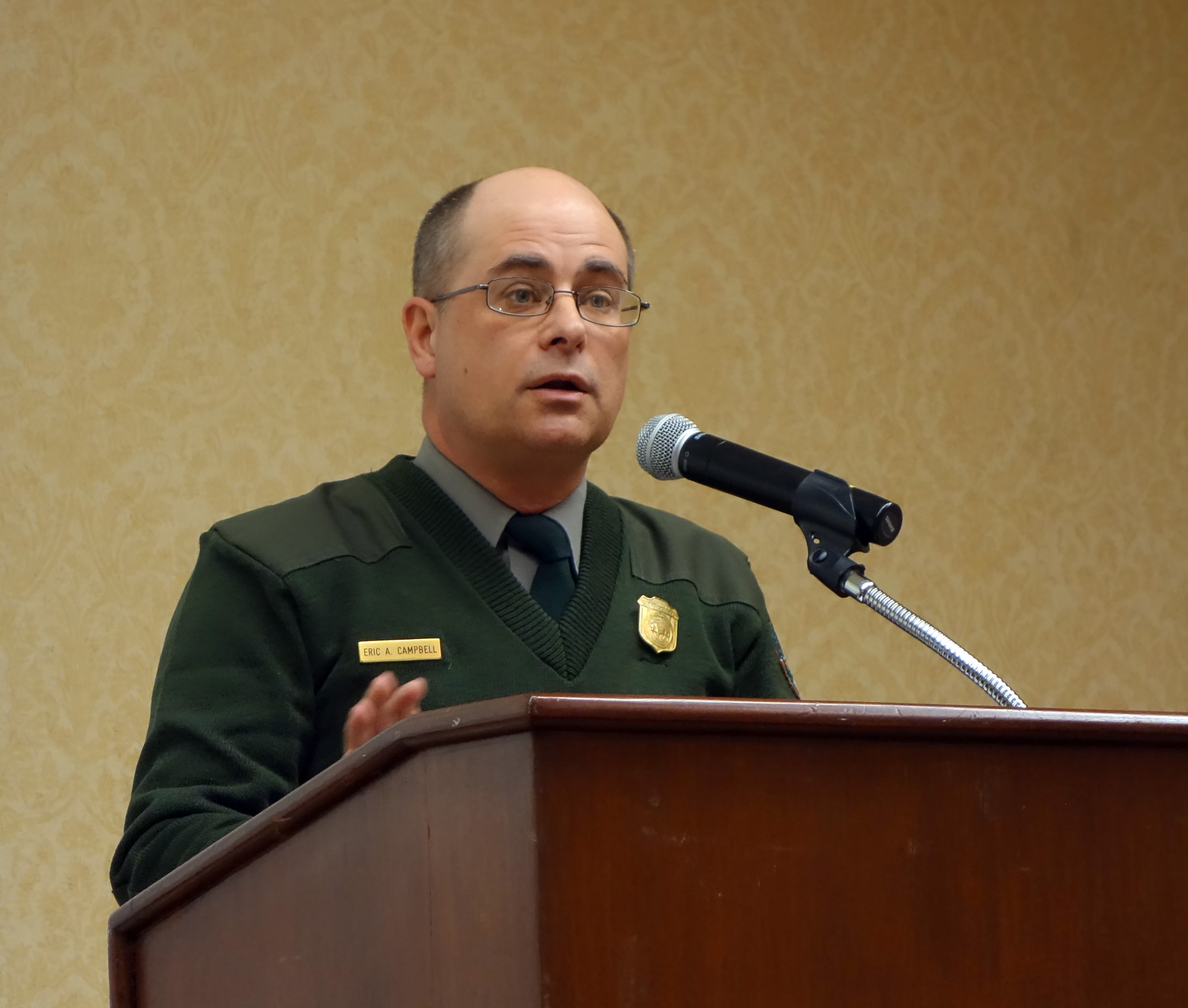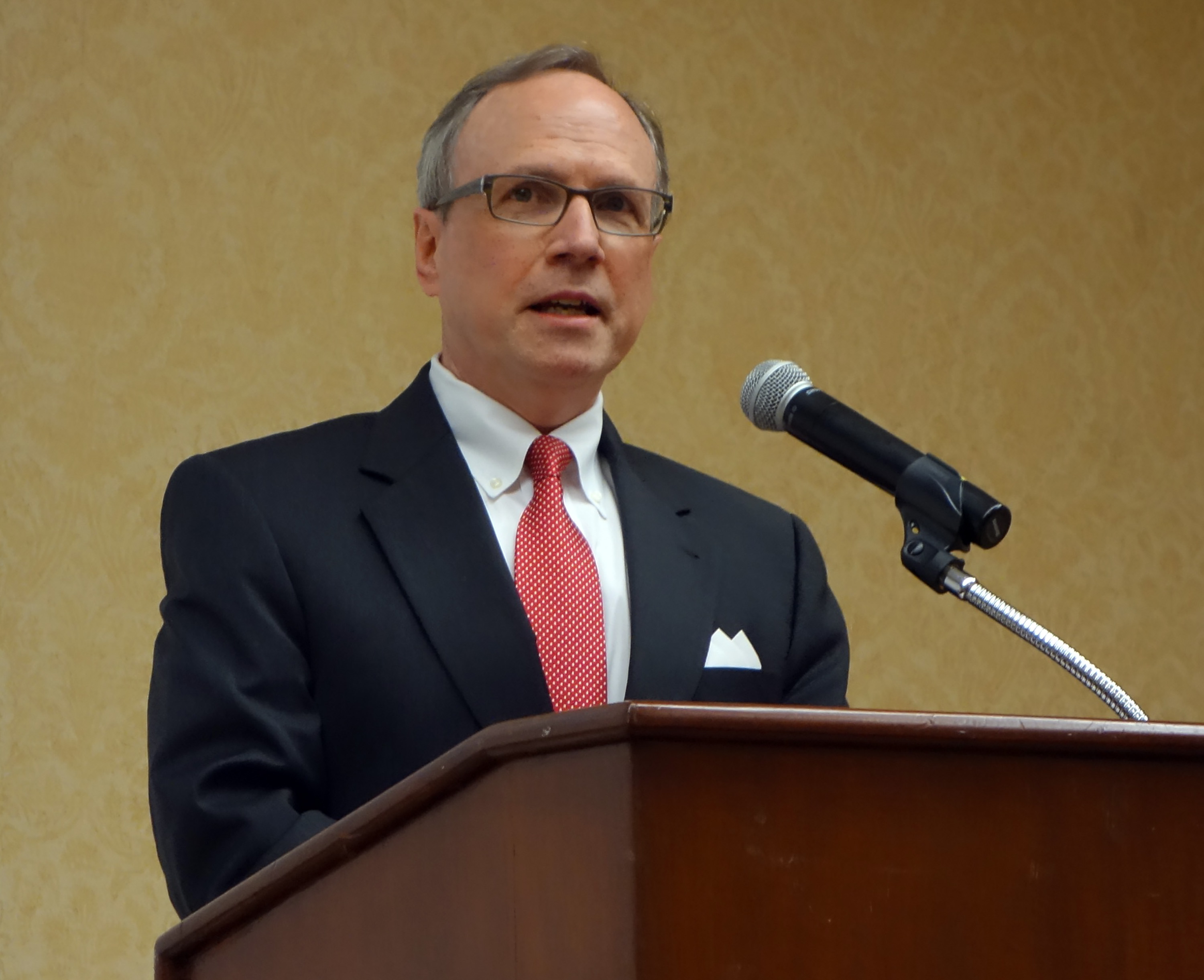 Todd Groce of the Georgia Historical Society read a paper about Sherman's March to the Sea. It was well written, but I did not glean many new insights. He did say that the concept of a 60-mile-wide tsunami of fire is overstated, as the advance was more like four narrow fingers that bypassed everything in between them. His research said that most Georgians had a positive impression of Sherman, which only changed with the emergence of the Lost Cause narrative a decade after the war. It was a hard war that led to a soft peace, in Sherman's words. A questioner asked whether our current US policy is actually soft war leading to a hard peace, which I thought was insightful.
The afternoon ended with a roundtable of most of the historians. In answer to audience questions, they discussed some recent book recommendations, and how/when to take your grandchildren to battlefields. They talked about how historiography has changed since the Centennial and discussed revisionism. Bud Robertson said that the quality of modern scholarship has gone downhill. Richard McMurray said that Sam Watkins was so unreliable that Ken Burns used him as a major source.
We had a group dinner followed by a lengthy, humorous presentation about dozens and dozens of Civil War movies by Brian Steel Wills.
Saturday, April 9 – Chattahoochee and Peachtree Creek
We started with a members' breakfast in which we heard two updates on preservation: Charlie Crawford on Georgia and Kevin Walker on the Shenandoah. Everyone is excited about the acquisition of the West Woods at Winchester closing this month, but they will need $2.8M or so to finish the purchase. Kevin said that the Valley saw actions every three or four days on average, which made it like the Civil War Gaza Strip. He passed out tiny packets of dirt, which were collected from the graves of Georgia soldiers interred in Winchester and encouraged us to return them to Georgia soil.
Then, back on the bus for our final day. The morning was dedicated to the River Line, the string of Confederate fortifications in front of the Chattahoochee River, which was active July 5–9. The designer, Brig. Gen. Francis Shoup, created an unusual arrangement of arrowhead-shaped forts, now called "Shoupades," each housing an infantry company, separated by a sawblade-like zigzag pattern of log palisades with two-gun artillery redans in between. They were not used on any other Civil War battlefield and General Sherman judged them to be the most formidable he had ever seen. Modern historians have used the term American Maginot Line to describe the River Line, because they were both impregnable, but bypassed by the enemy army.
Michael Shaffer guided us through Shoupade Park, which contains three fortifications about a third of the way from the northern end of the line, nestled inside a development of townhouses. Here I sprinkled the dirt from the grave of John Hatchet. Our other stop was the Discovery Boulevard tract, which is currently closed to the public, but the River Line preservation folks and the Cobb County Parks Department are working on a plan to develop it in a couple of years. They will add walking paths, interpretive signs, restrooms, and a full scale replica of a Shoupade. Right now you have to walk up a rather steep slope and follow your way in the woods without any formal paths. We saw some trenches, a Shoupade, and a fort that represented the extreme southern anchor of the line, on a bluff over 100 feet above the Chattahoochee. We went to a public park in Smyrna for a picnic lunch. The weather was bright and clear, but very chilly, so a number of us ate on the bus. Afterward, we found yet another Shoupade. (The line had 36 of them originally, but only a few are left.) None of these are particularly impressive because of their original 14 foot high walls are now only about 2–4 feet high, and some are covered by vegetation.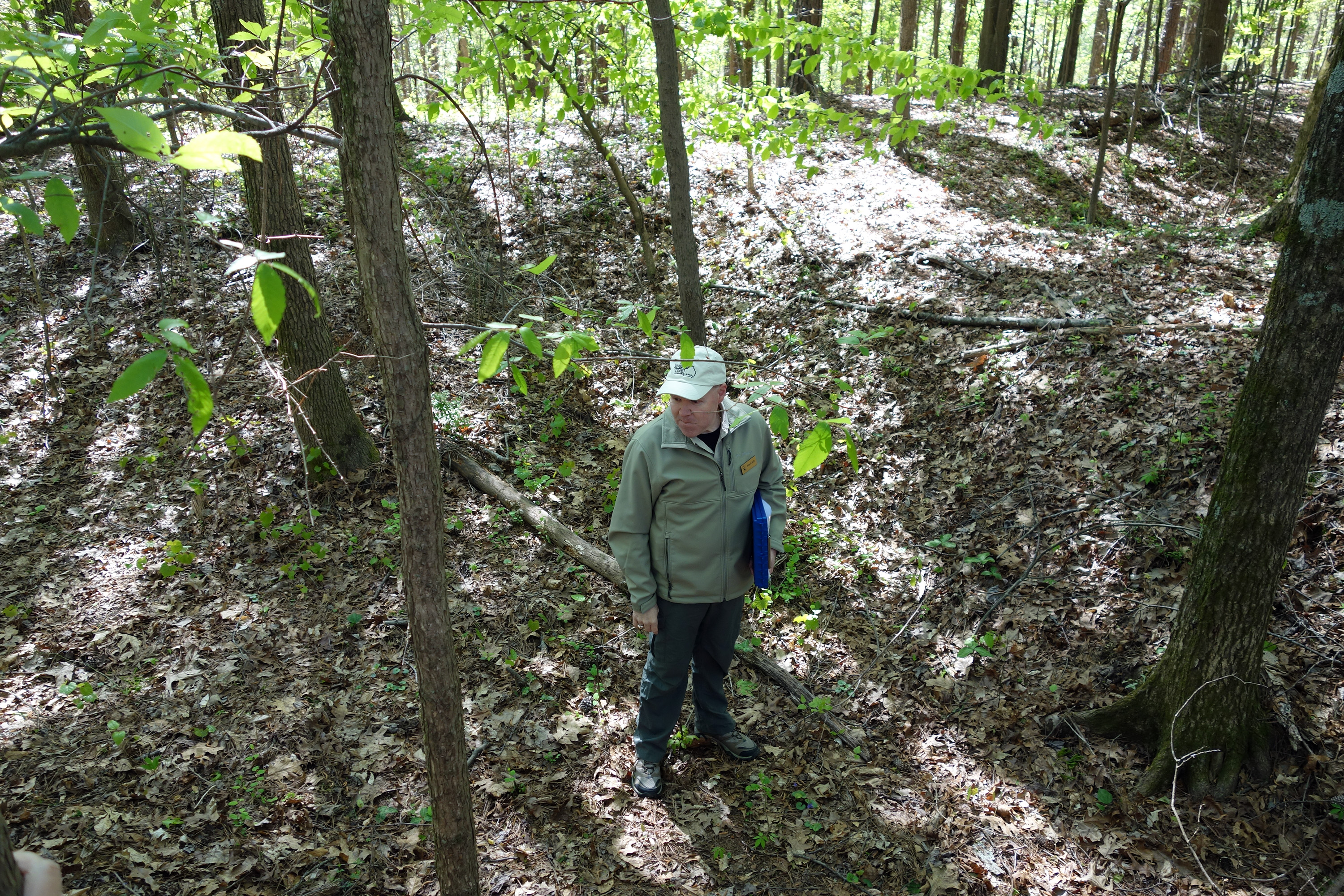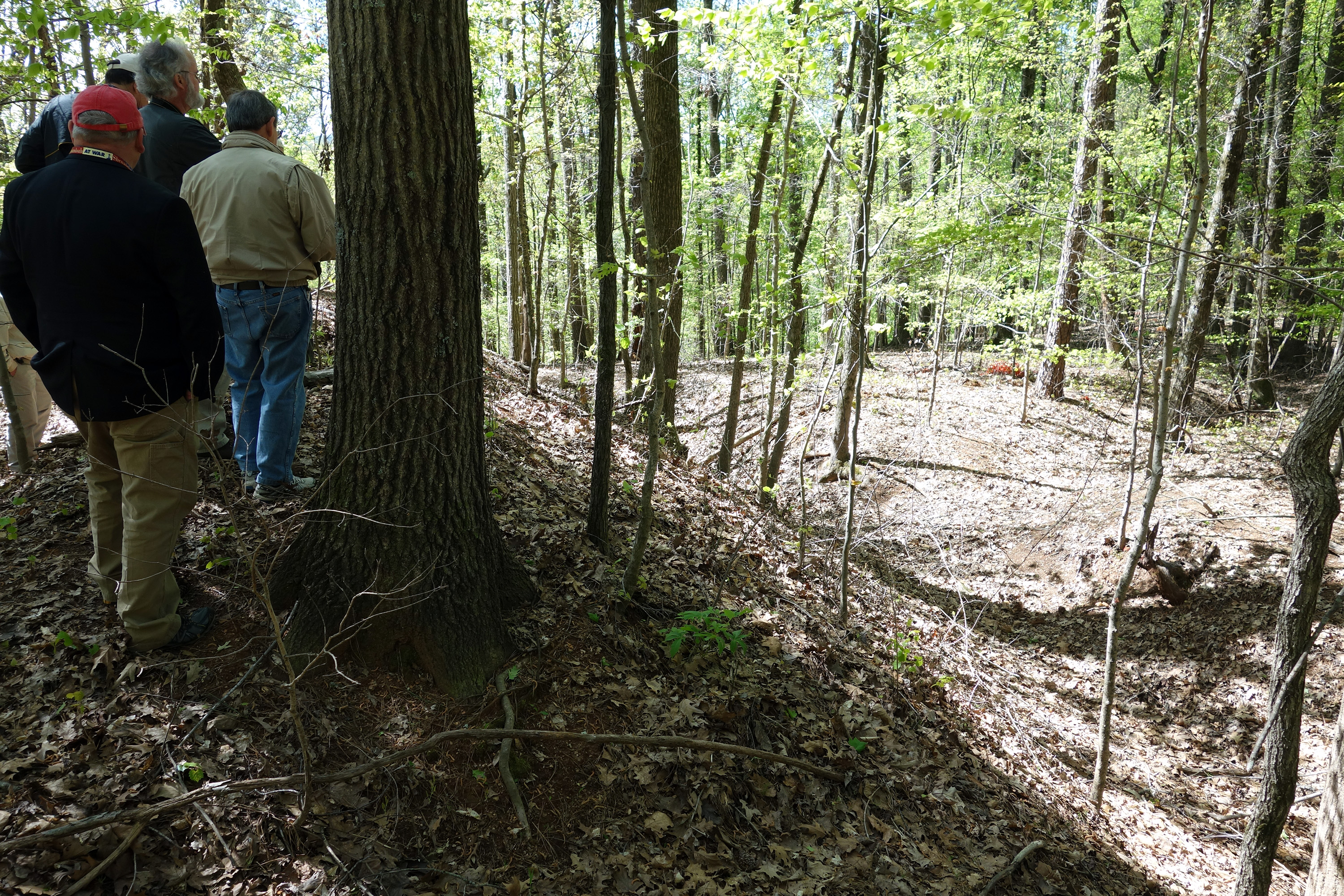 Our guide for the afternoon was Charlie Crawford, who passed out some maps he drew himself, which were quite excellent—colored annotations by hand on modern street maps, as well as hand-drawn maps showing both wartime and modern major roads. We drove to the end of the Outer Line, which was defended by the Confederates just north of the city, July 18–21. We were in another townhouse development, next to a giant railroad switching yard. Here we talked about the Union approach to the battle of Peachtree Creek. We drove to the intersection of Peachtree Road and Peachtree Creek, where George Thomas had his headquarters for the battle, now an elementary school. This large battlefield has been almost entirely obliterated by development. The only portion that is not developed is Tanyard Creek Park and Collier's Mill, where Loring's division attacked Benjamin Harrison's brigade and others in Ward's division. The park has an area with half a dozen large metal text signs describing the campaign and battle. There used to be one of the famous metal maps, but it was stolen 50 years ago and I guess they don't know any cartographers. I deposited the dirt from George Walleeor's grave here.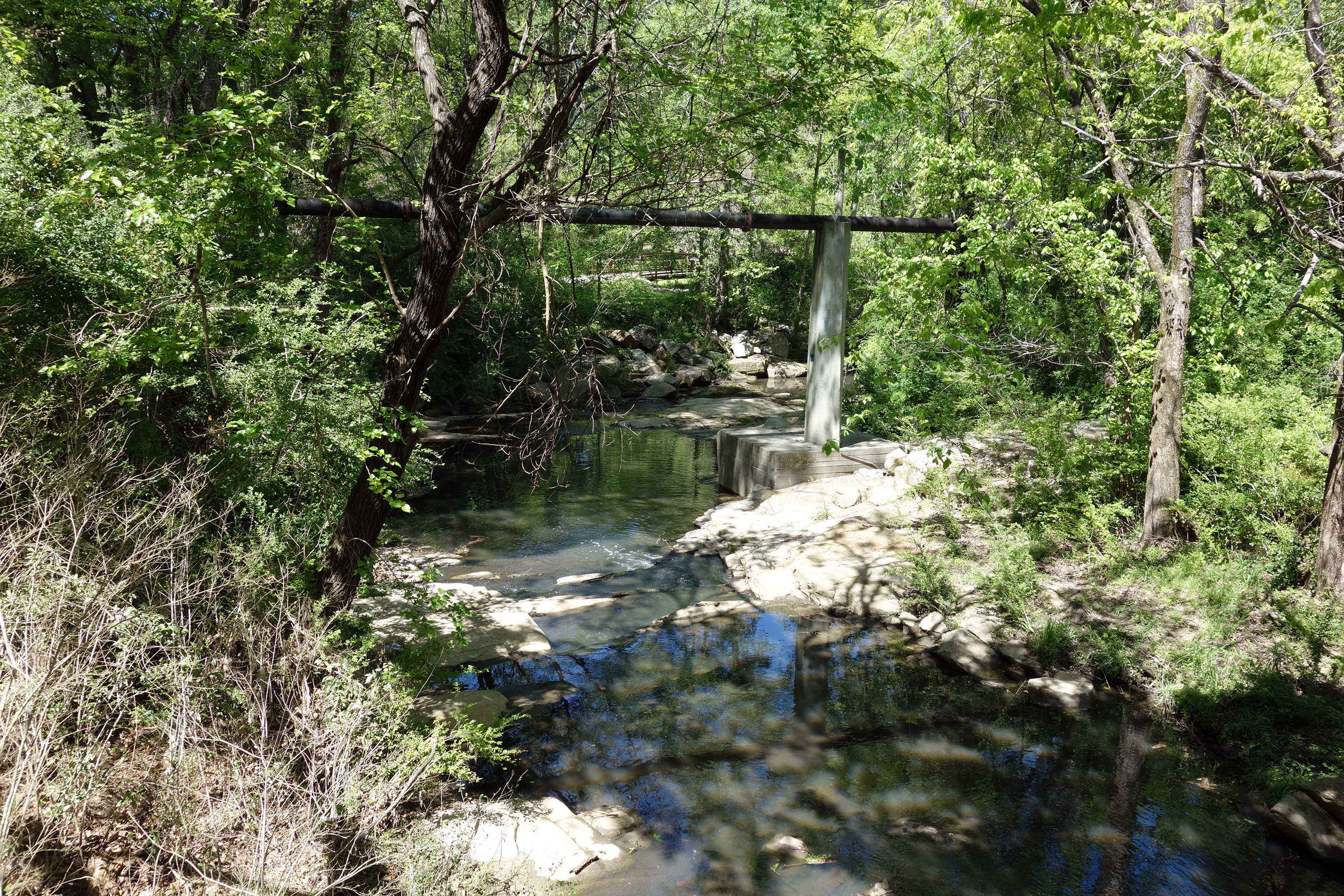 We finished up by visiting the Atlanta History Center, which is a nice, modern museum that has a large Civil War collection. Nothing particularly unusual or noteworthy. Two years from now the Atlanta Cyclorama is going to open up there, having moved from Grant Park. (And I think the locomotive Texas will be going there as well.) That evening we had a reception and farewell dinner in the Brumby house, which is the only unburned remnant of the Georgia Military Institute, and served as George Thomas's headquarters for a time.  Michael Shaffer gave a brief speech on the history of the GMI.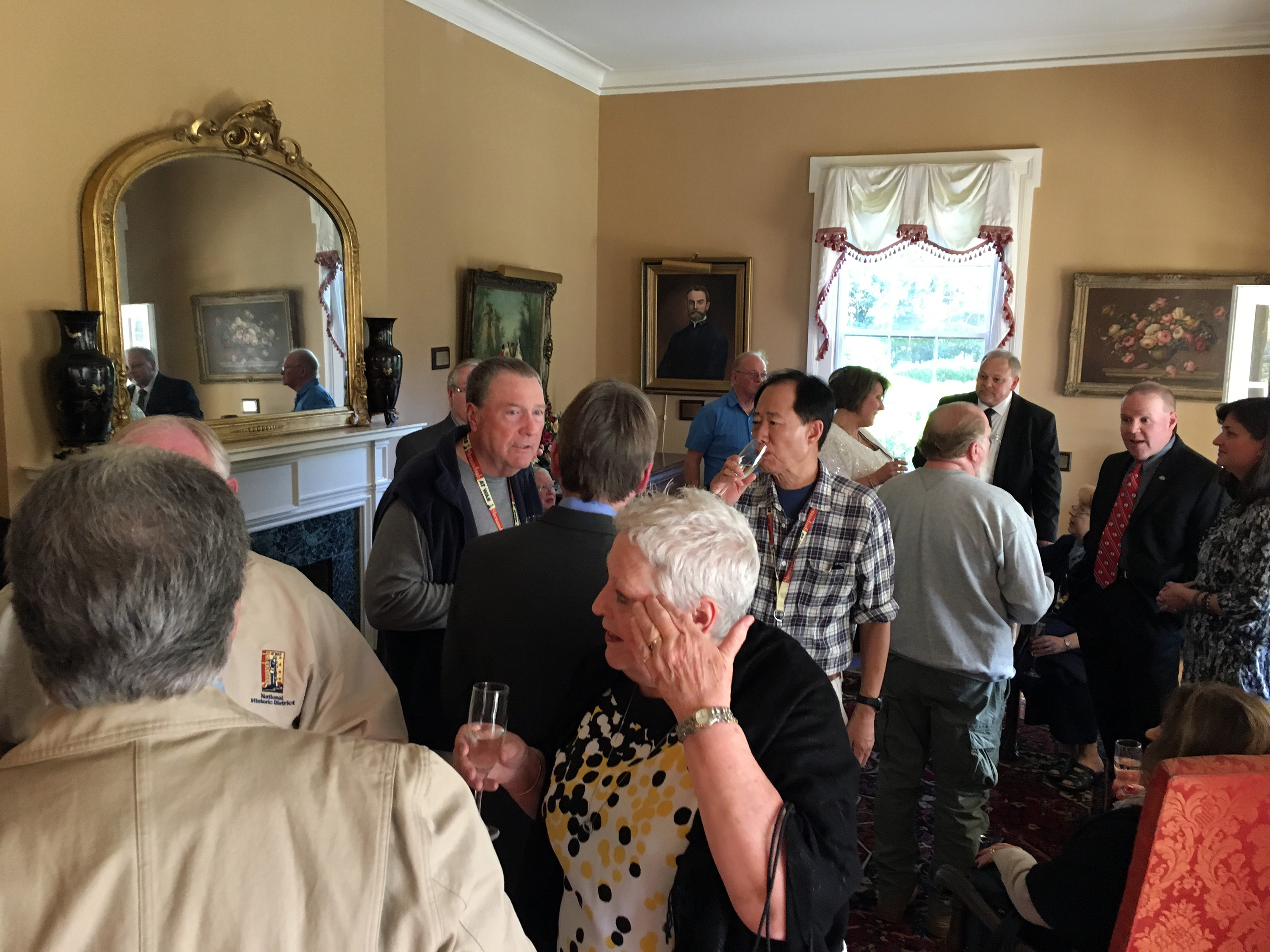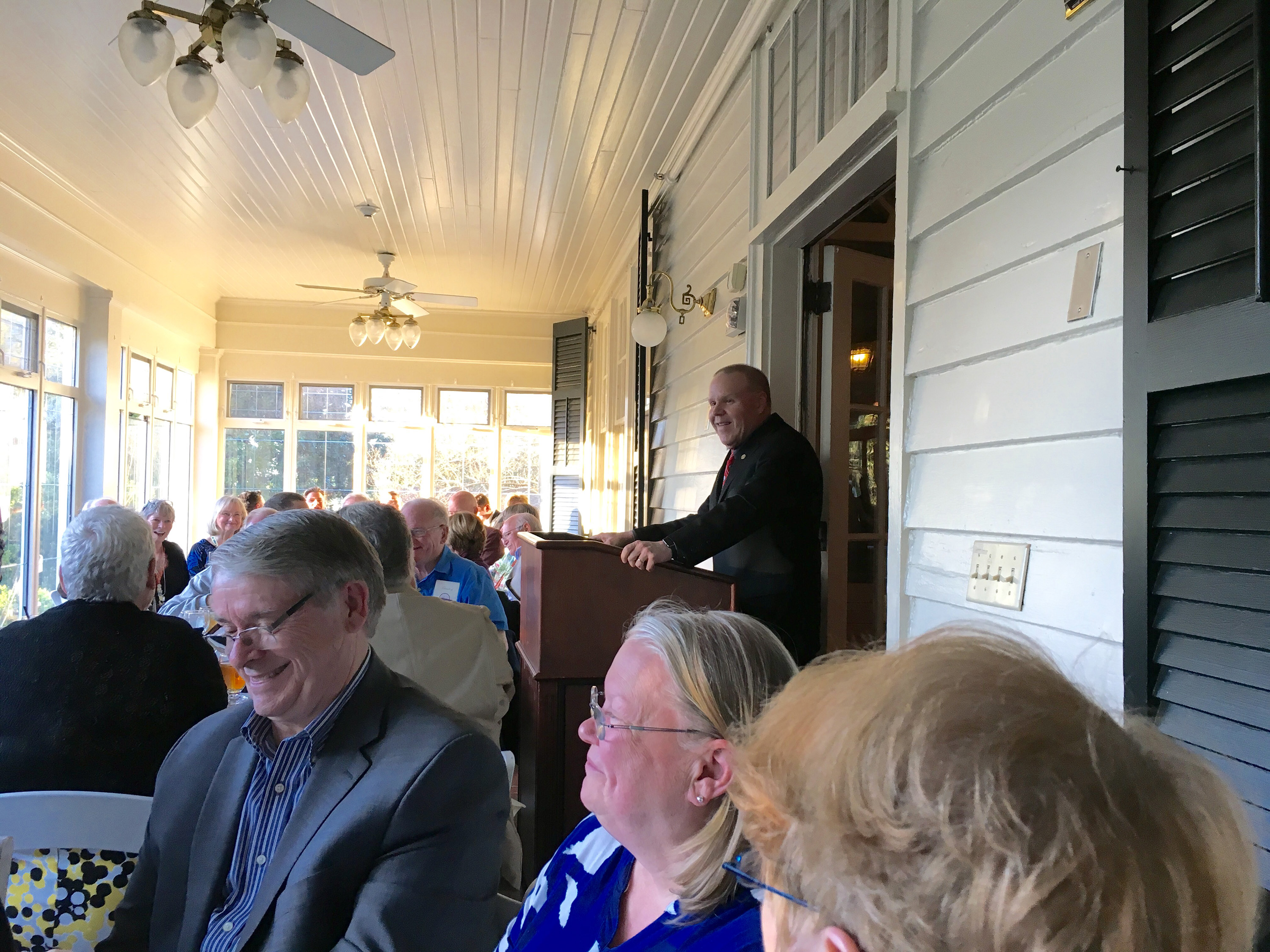 I was quite impressed with the inaugural national conference of the SVBF. They had excellent speakers and programs and everything worked out perfectly, logistically. I will consider going to the next year's conference, will which will be back in the Valley next April.
Sunday, April 10 – Ezra Church and Stone Mountain
I have over two days of open time until my BGES event in Dalton. I started today with a visit to the Ezra Church battlefield. Not much there, sorry to say. In Mozley Park I found one of the typical collection of verbose metal signs and the old fashioned metal map, not stolen this time. The significant part of the battle—Brown's division attacking Morgan Smith's 15th Corps division—appears to be on the ground of the Sadie G. Mays rehab center. Right next to it is Anderson Park, which is posted no trespassing for some reason, which is the location of the so-called Battle Hill, about the end of the Union line. (Alas, I found none of this very photograph-worthy.)
Then I drove east to Stone Mountain, which is sort of a Confederate Mount Rushmore with a low-level amusement park attached. Carved into the side of the giant granite monadnock is an immense bas relief sculpture of Jefferson Davis, Robert E. Lee, and Stonewall Jackson riding on their favorite horses. It's so large, about about 90 by 190 feet, that Lee's head is 15 feet high. I had a moderately fun day on a variety of activities: mallard duck races; riding an amphibious DUKW; a museum about the sculpture; fried Oreos (pretty much beignets with melted Oreos inside); riding the scenic railroad, a 50s-era Diesel engine with open cars, around the mountain; visiting a farm with pigs, goats, and sheep. The most interesting part was a ride up to the top of the mountain on a cable car. The view is quite stunning, although today was seriously overcast, and it was cold and windy.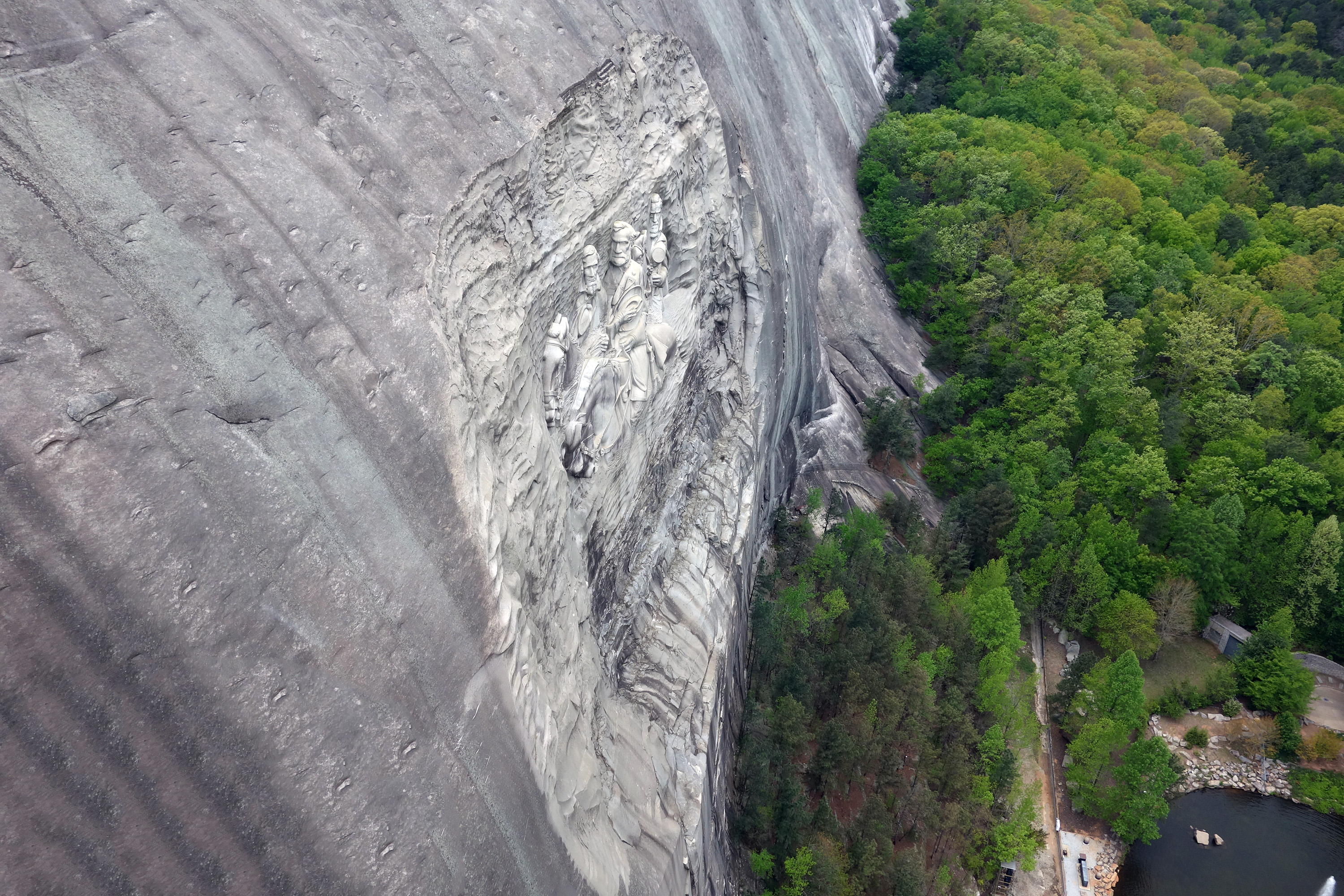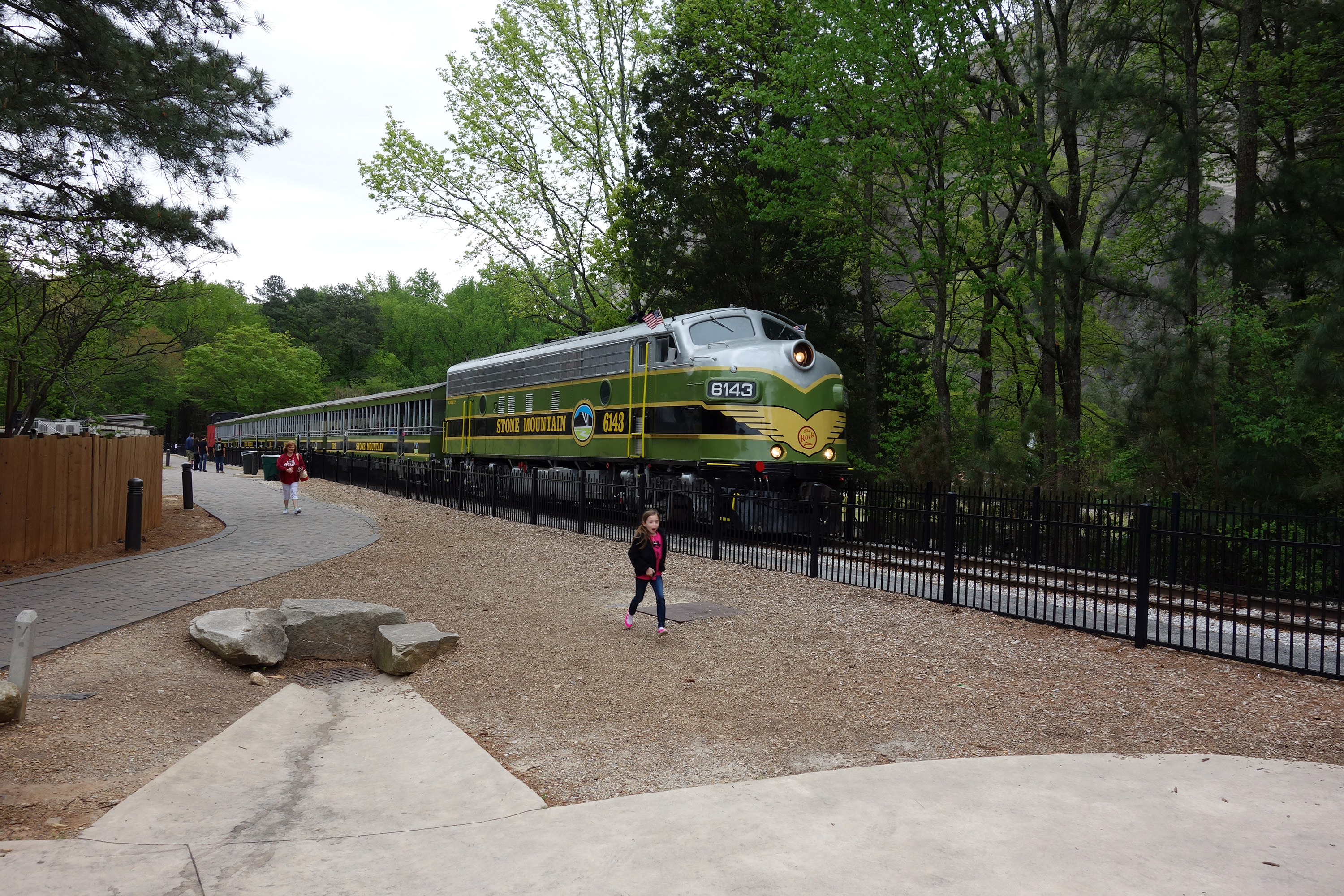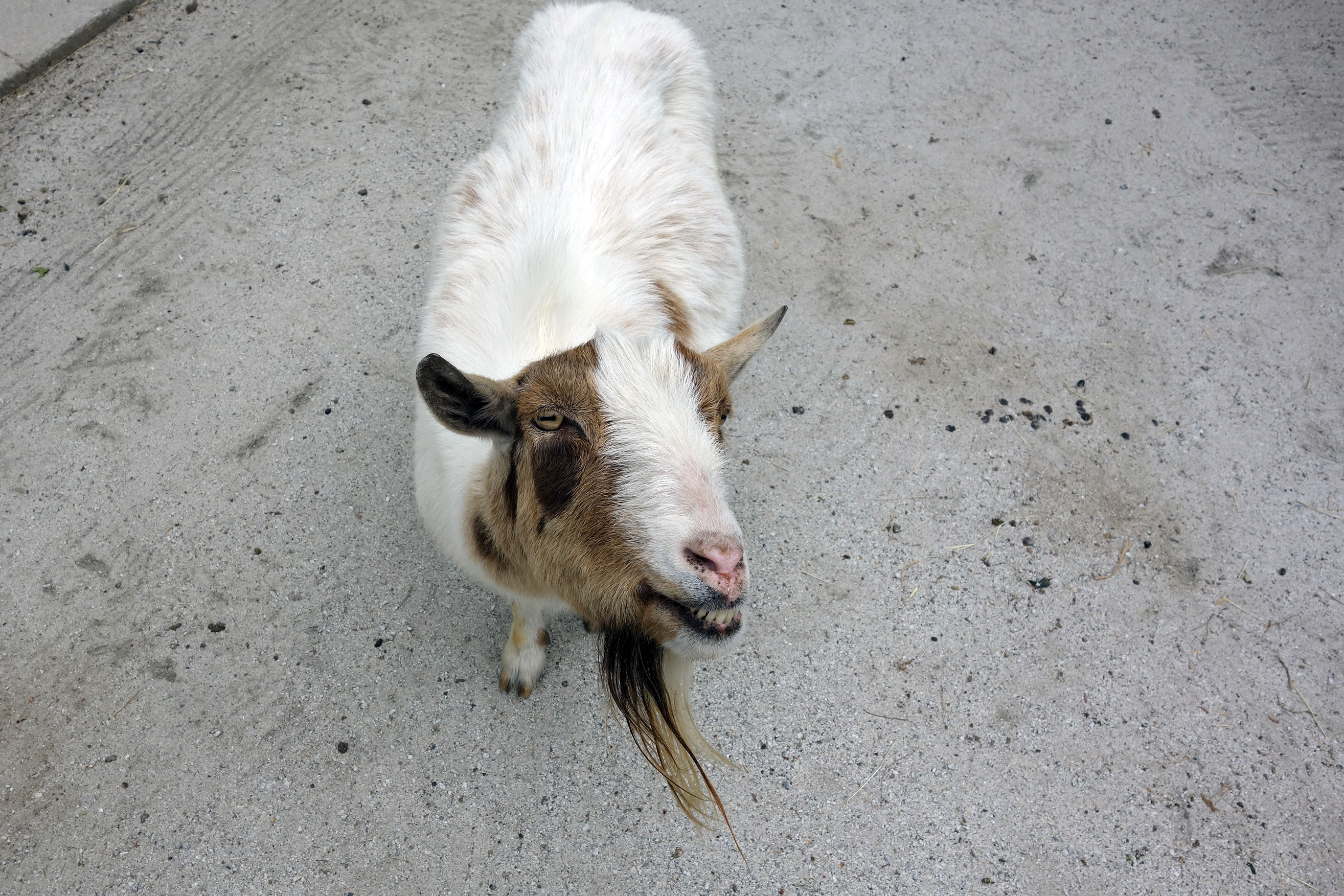 I concluded the day with a two-hour drive to Chattanooga, where I checked into the Holiday Inn downtown, a brand new hotel. Dinner at Mellow Mushroom, my favorite pizza chain in the southeast.
Monday, April 11 – Chickamauga Run
Today was a down day. I slept late, ran a 14-mile training run on the Chickamauga battlefield, which I describe (in very little detail, actually) on my running page. Afterward, being pretty tired I took a nap and went to the movies, just down the street.
Tuesday, April 12 – Chattanooga Parks
I drove to the top of Lookout Mountain and found that it was pretty foggy at the NPS visitor center. I suppose I could have anticipated that if I had looked before I drove up. I had a long talk with Jim Ogden about Chattanooga maps, and by the time I finished the fog has lifted and I got some nice views of Moccasin Bend, downtown Chattanooga, and Missionary Ridge. Then I drove to MR, starting at the Sherman reservation on Tunnel Hill. I drove down Crest Drive for the entire length of the ridge until the Rossville Gap, stopping at the DeLong reservation and the Bragg reservation.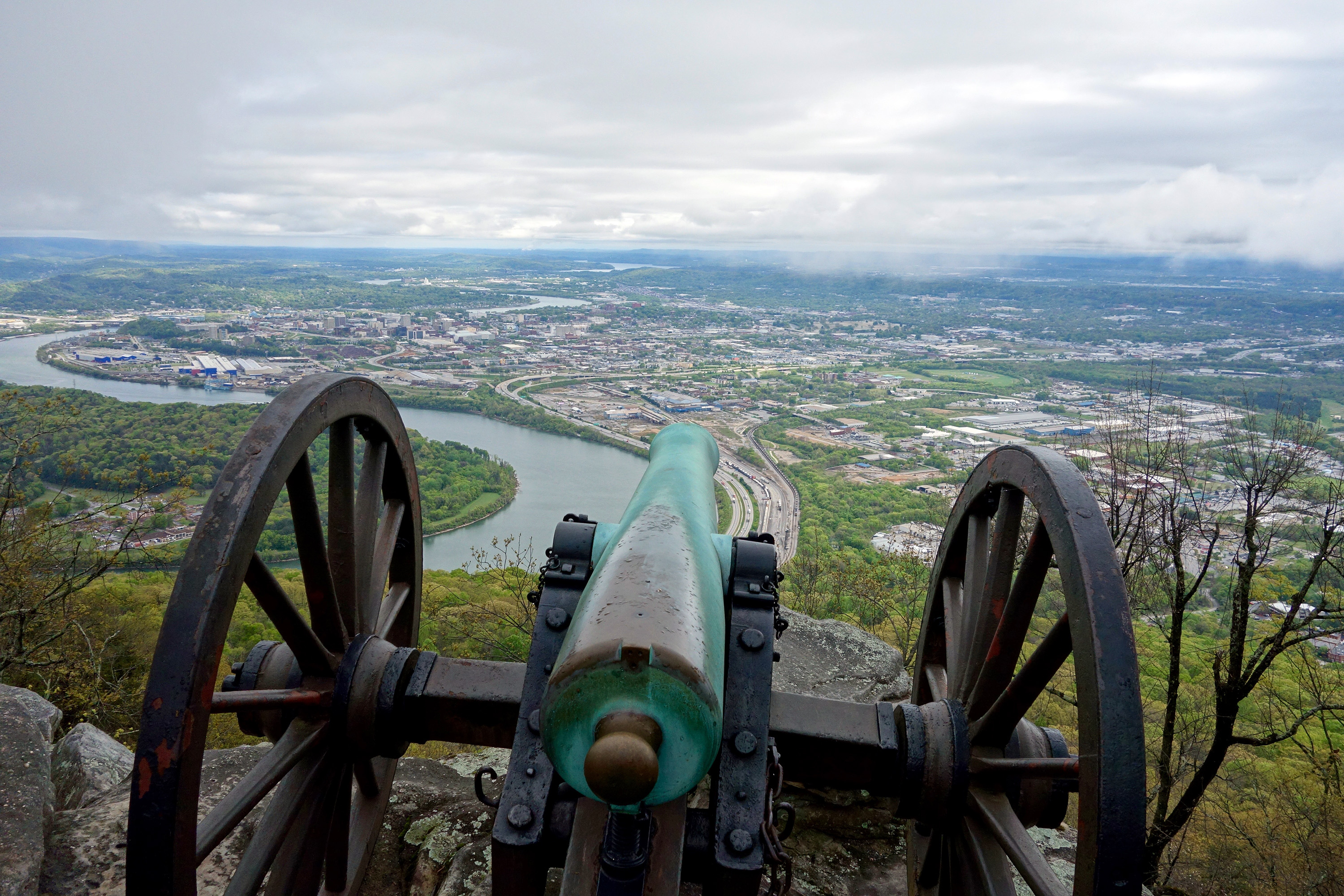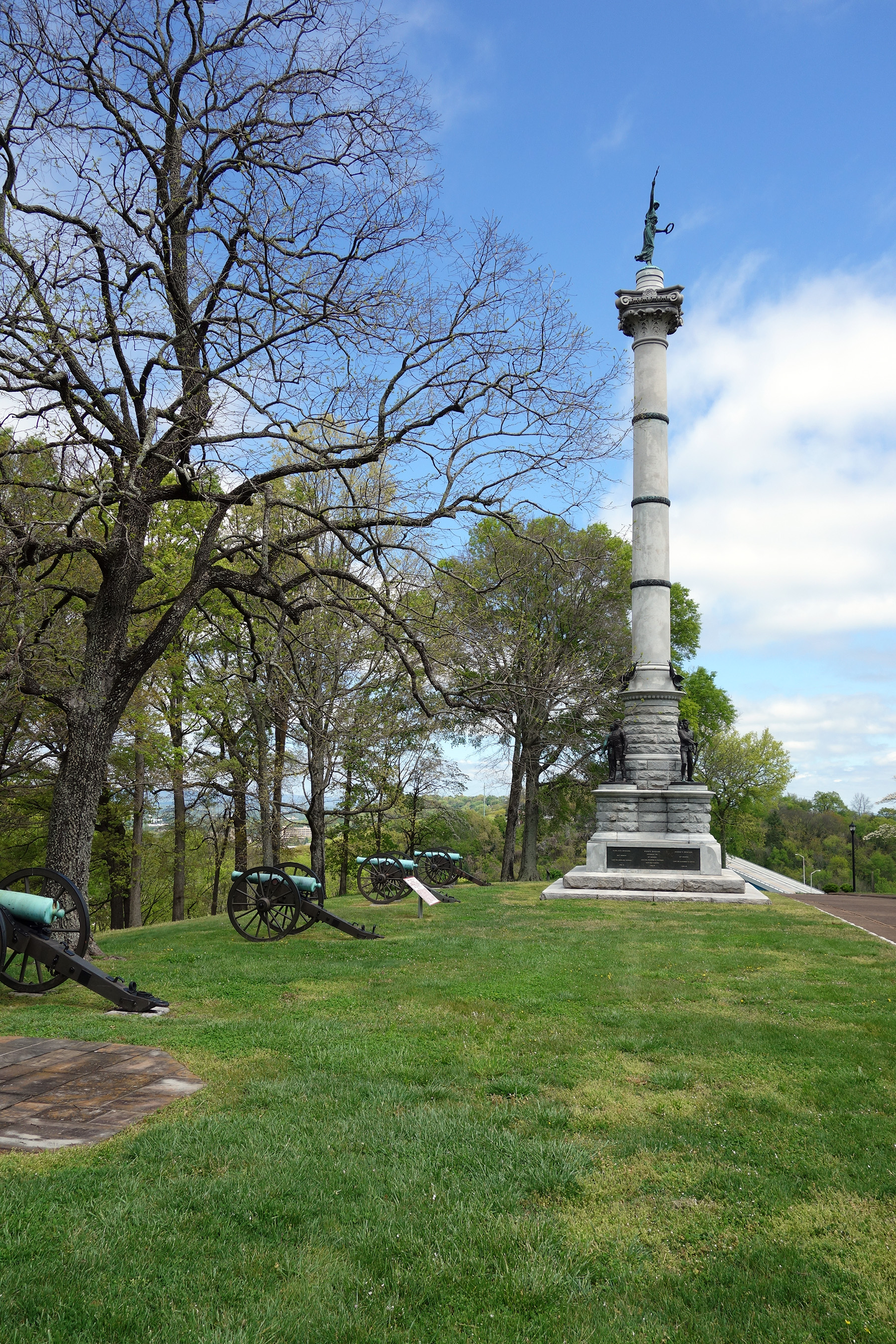 Since I had reached US 27, I took a quick jog down to the Chickamauga visitor center to see if they had any new exhibits. I watched a new 27 minute film, which was pretty good, although they certainly omitted a lot of battle detail. I also examined the campaign maps that they used to cover the entire Civil War, and I have to say that these were some of the worst simplified maps I have ever seen for this purpose.
I drove to Dalton, Georgia, and checked in at the Country Inn and Suites, our headquarters hotel. The Blue and Gray Education Society session started at 6 PM. We have nine participants, two historians, and Len Riedel, the BGES executive director. Gary Ecelbarger started with an overview of the strategic situation in March 1864. I know Gary from a previous tour, but I also drew the maps for his upcoming book on Ezra Church, Slaughter at the Church. He tossed off an interesting statistic: Sherman's Army Group consumed 150 railroad boxcars a day of supplies. Bob Jenkins is a local attorney in Dalton and has written a couple of books about the war, including his recent one on Peachtree Creek. He also had some interesting statistics. Whitfield County and Dalton together have more earthworks than anywhere else in United States. Also, the five counties surrounding Dalton are responsible for 97% of the carpet manufacturing in the United States, and 75% of worldwide manufacturing. He described the first battle of Dalton, which occurred primarily on February 25, when George Thomas sent a large reconnaissance in force to determine the defenses on Rocky Face Ridge and the Dalton area. There was some skirmishing in Mill Creek Gap and the Crow Valley. They found that Dug Gap was undefended and John Wilder's Lightning Brigade seized it, although they were pushed back on the 26th. One of the results of this action was that it prompted Joseph E. Johnston to improve the earthworks in the area. He originally did not want to defend Dalton, considering that it was too easy to turn.
Wednesday, April 13 – Dalton
Our first day on the road. Instead of squeezing 11 of us into the 12-passenger van, Bob drove his Chevy Suburban and took three of us along with him, leaving everybody with a bit more comfort. We drove to downtown Dalton and stopped at the Joseph E. Johnston statue, which the town recently discovered had been cast by Tiffany Studios in New York a century ago. We discussed the winter of 63–64 and Johnston's role in restoring the morale of his army, as well as the supply situation. One of the ways he improved morale was to vigorously execute deserters, and Bob suggested that the Army of Tennessee had shot more of their own soldiers than any other Confederate Army. There was a discussion about why Jefferson Davis kept appointing Johnston even though he did not like him personally.
At the Western & Atlantic railroad depot, which has been a restaurant for a number of years, but was recently closed by the fire department, we discussed the Confederate supply situation. We drove over to Bob's legal office and passed by the curve in the Western & Atlantic tracks where the Great Locomotive Chase almost derailed. From there we walked a block to the Huff house, which was Johnston's headquarters that winter. A local historian give us a tour through the house and talked about the restoration process. The most significant event that occurred was on January 2, 1864, when General Patrick Cleburne presented his proposal for drafting slaves into the Confederate Army; this proposal was hushed up, of course, and Cleburne's career was essentially stalled at major general. The house was filled with life-size silhouette figures of all of the generals at the meeting and we used this opportunity to discuss the backgrounds of many of them.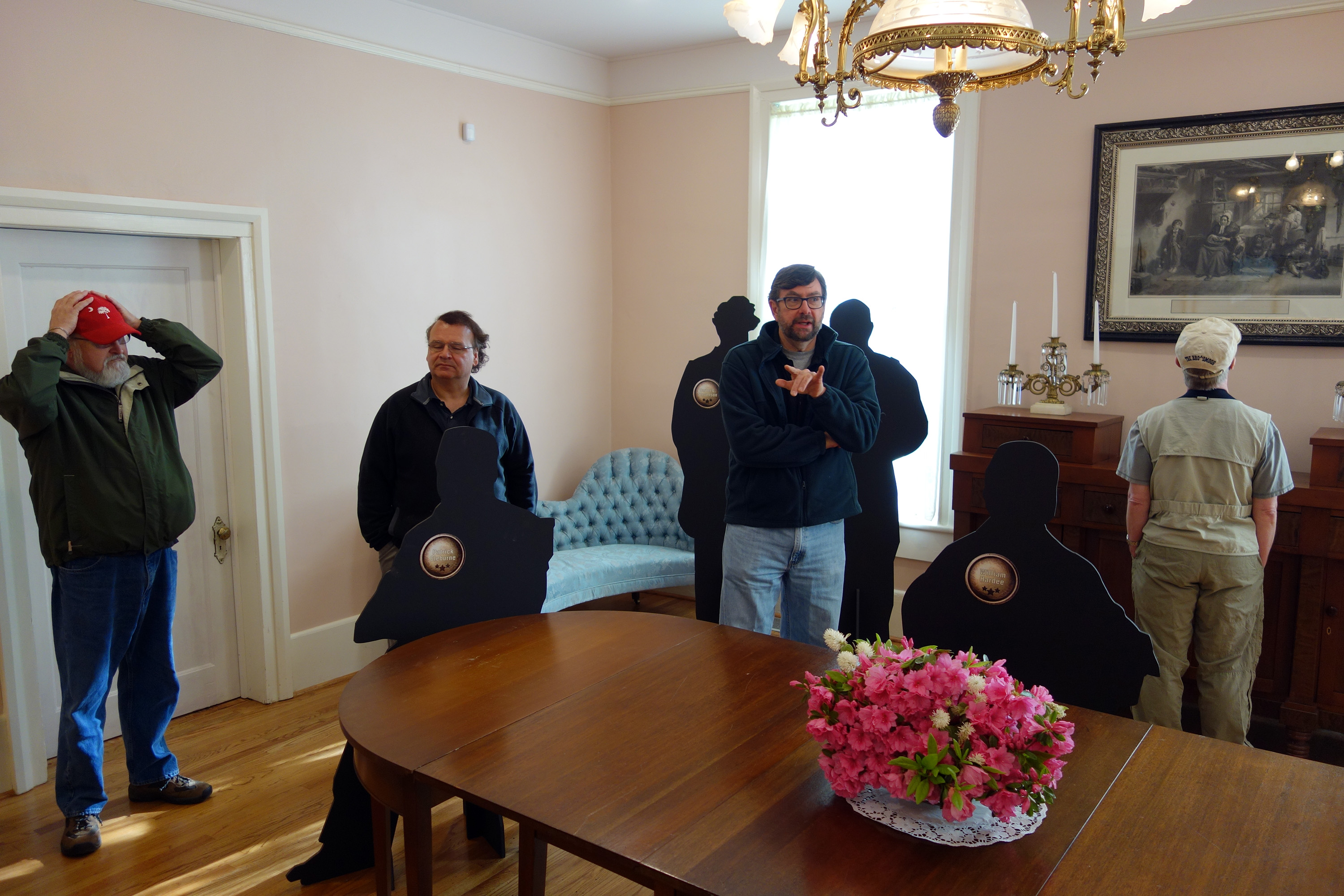 We visited the cemetery at which, on April 19, Johnston conducted a grand review of his army.  We discussed Confederate troops strengths and evaluated John Bell Hood for the first time. Next we drove to the state police barracks in Mill Creek Gap, where we looked at the "pocket park" that was built by the WPA to commemorate the campaign. Now we started discussing the Union side and talked about how William T. Sherman was selected to command the western army despite his checkered career of mental stability and tactical battlefield prowess. Gary thought that he demonstrated a reverse of the Peter Principle, in that he had been largely unsuccessful as a brigade, division, corps, and army commander, but excelled at the Army Group level. Both of our historians were critical of Albert Castel's book on the campaign, thinking that he was uniformly too caustic in his opinion of Sherman. (My opinion is that his use of the "historical present" tense makes it almost unreadable.)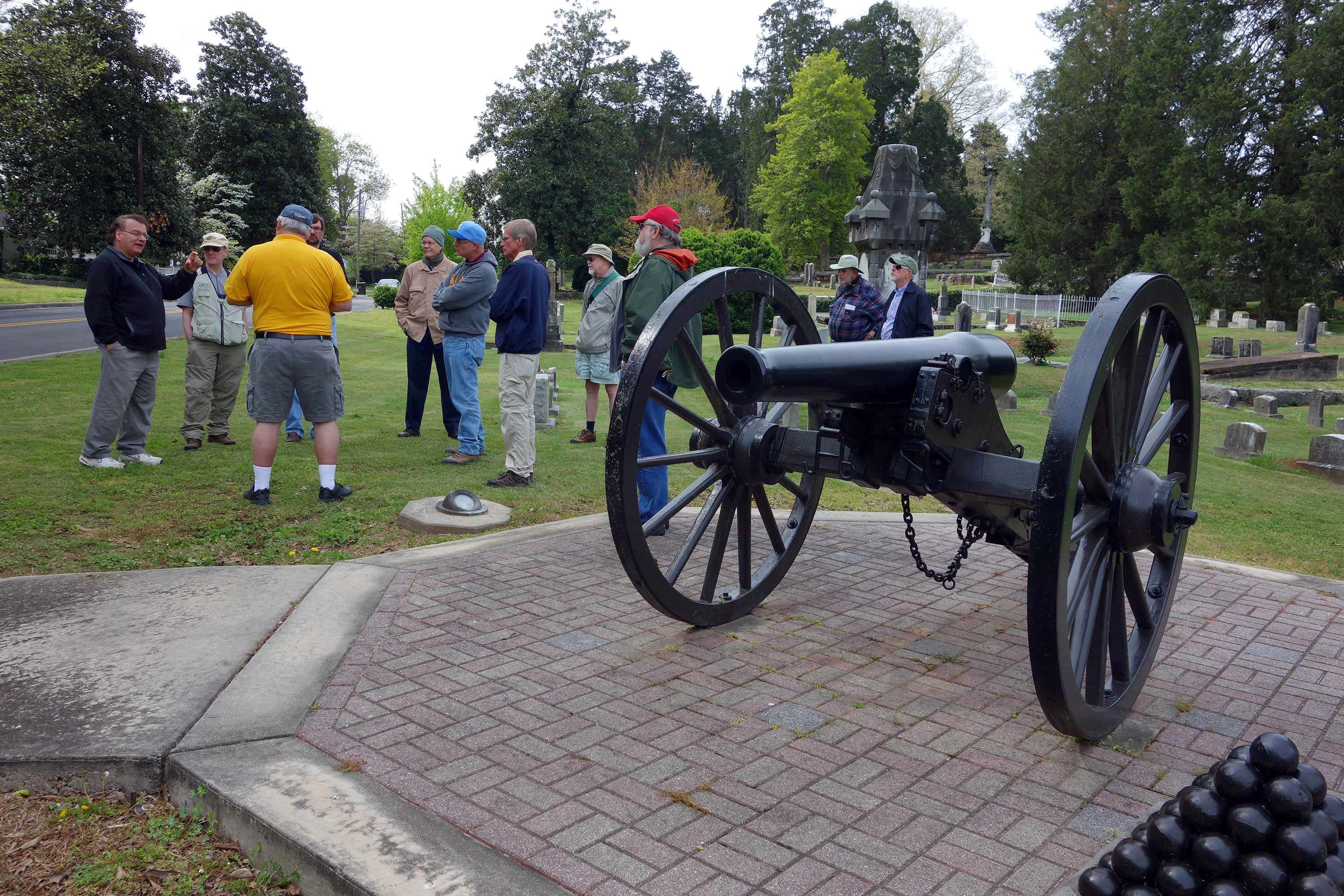 At Tunnel Hill, we visited the Clisby Austin House. Here Hood spent a night on his trip to Richmond after losing his leg at Chickamauga. More importantly, it was Sherman's headquarters for five days at the beginning of the campaign. We drove to the Buzzard's Roost area and had a delicious Texas BBQ lunch and then returned to Tunnel Hill for a discussion of the organization of the Army of the Cumberland and General George Thomas. Then we proceeded to the small community of Mill Creek (which is not very close to Mill Creek Gap) where we got a good look at Dug Gap Mountain from the perspective of Geary's division—very steep and imposing.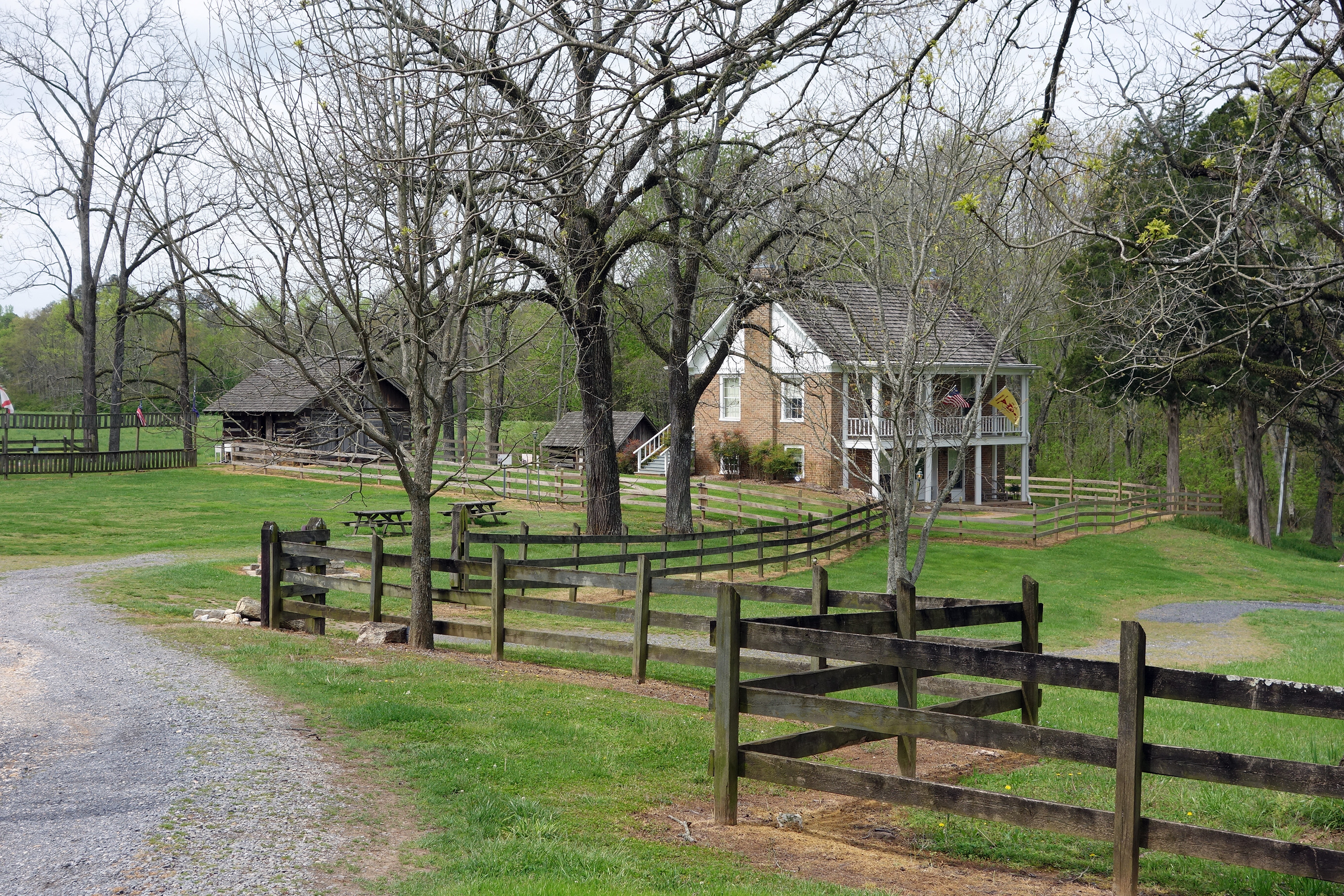 Our final stop of the day was Dug Gap itself. We did not start with the little battlefield park, but instead marched up Communication Drive, on the other side of the ridge. This was a very steep climb on a gravel road to reach the cell towers on the highest point. We walked over some of the ground traversed by the 33rd New Jersey, which attempted to turn the Confederate left flank, the 1st Arkansas. Returning to the little park, we saw the position of the 9th Kentucky Cavalry, where about 10% of the fighting occurred. In both places, I was really awed by how difficult the terrain was for the attackers on May 8. There were many places I could not have climbed up without a ladder! Beautiful views of Dogwood Valley.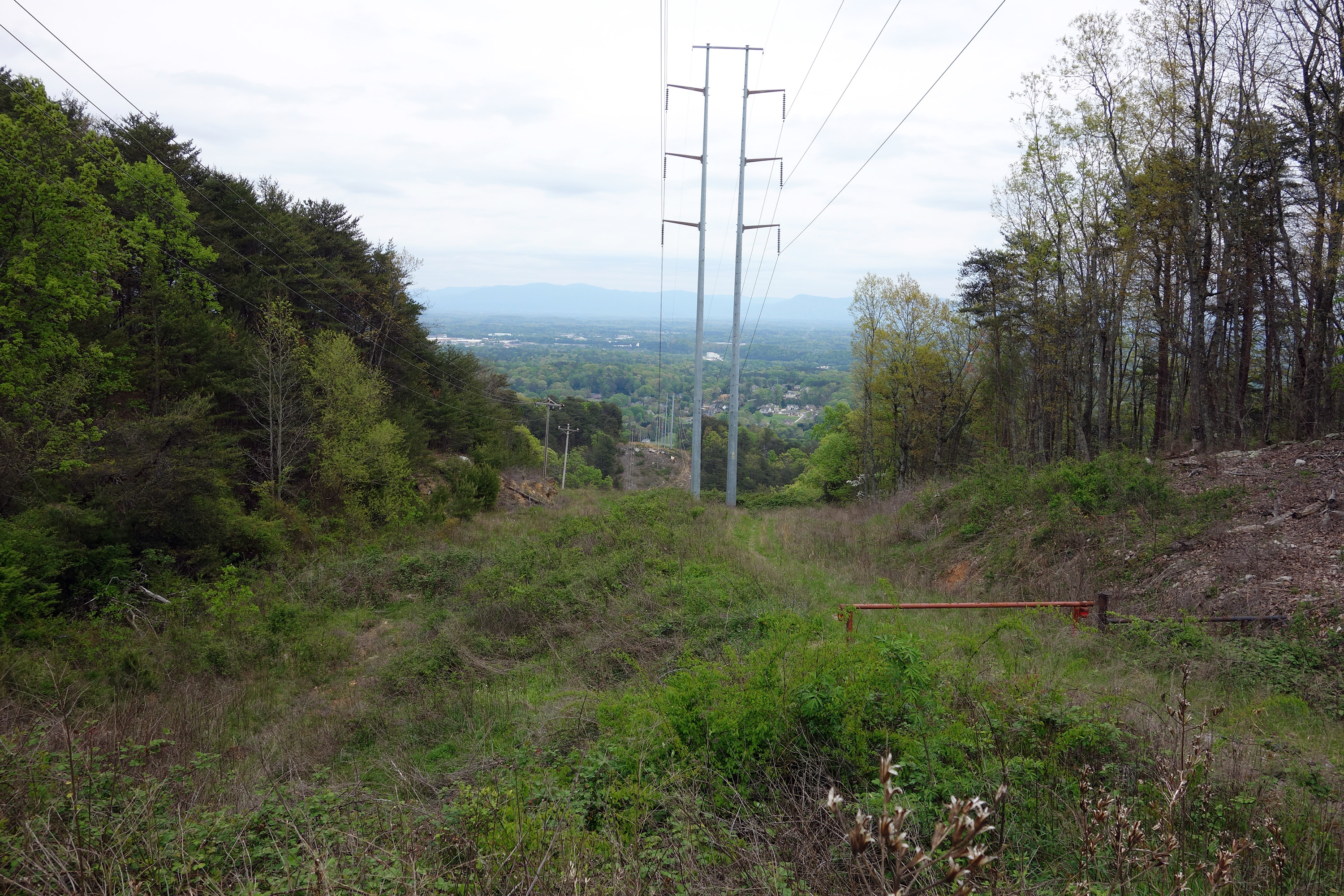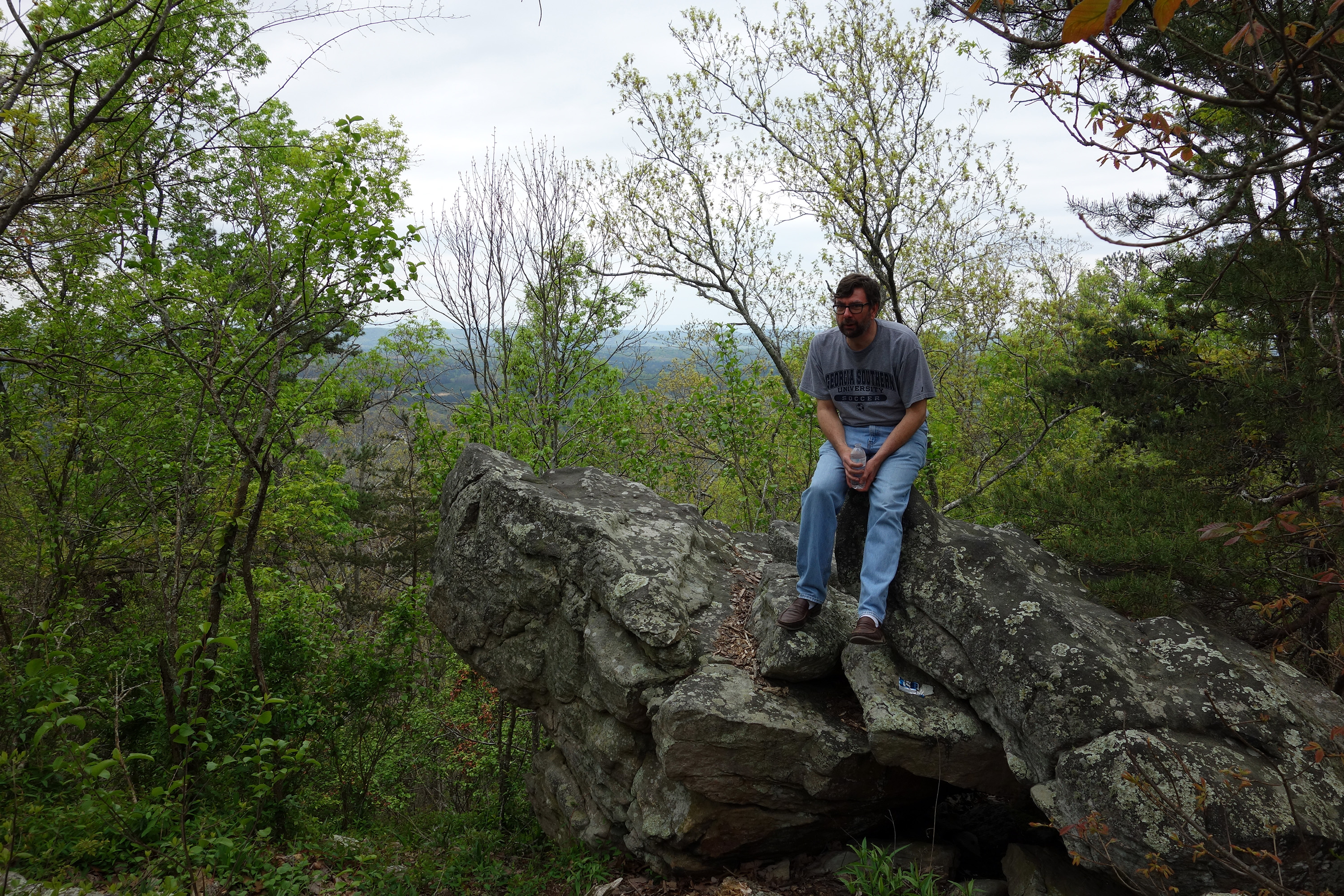 Thursday, April 14 – Dalton
We started our day at the Hamilton house in downtown Dalton. There was a museum, but it was too early to go in and we did not have time allotted for it, so we stood in the parking lot. The house belonged to Captain John Hamilton, a railroad engineer who was responsible for the railroad tunnel at Tunnel Hill as well as the 30-foot embankment that the Confederates used as a dam to back up Mill Creek as an obstacle. The building was used as headquarters for the Kentucky Orphan Brigade and was part of the scene of the famous great Confederate snowball fight of February 1864. We did a map review of the Confederate defensive line, which, like Gettysburg (and Resaca tomorrow), was sort of in the shape of a fishhook.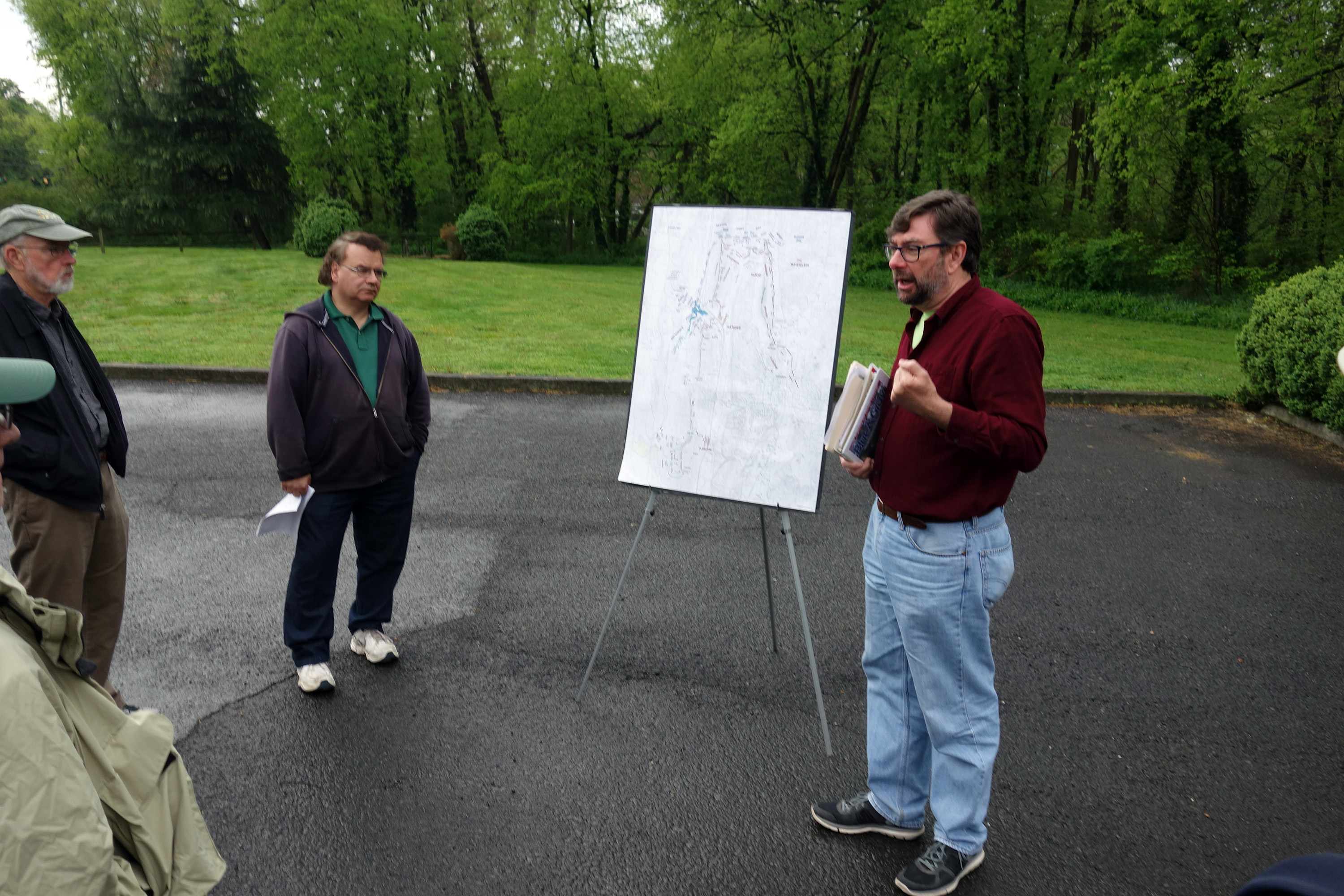 We returned to Mill Creek Gap's state police station and the pocket park, driving north across the Dixie Highway and walking toward the railroad. Here we saw the primary culvert where the Confederates dammed up the creek. Bob promised us that we would be seeing seven different varieties of earthworks today and the first was after a long climb up the hill to Fort Fisk. I did not place a lot of significance into the differences between the seven, except that one was reinforced with stone, but the others were all either holes in the ground or mounds of dirt above the ground. The earthworks we saw today were very well preserved in most cases, primarily because they are in out-of-the-way or private places.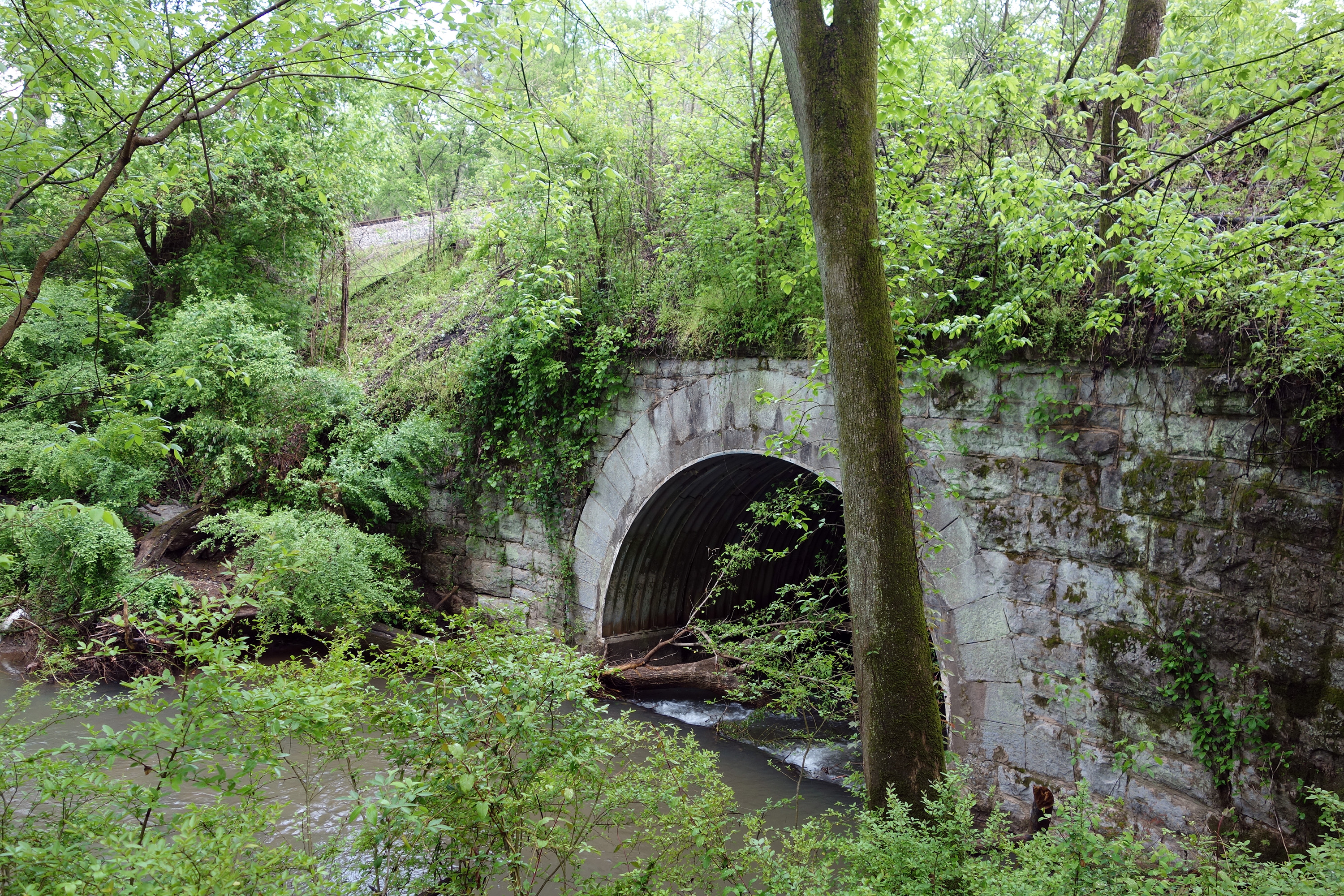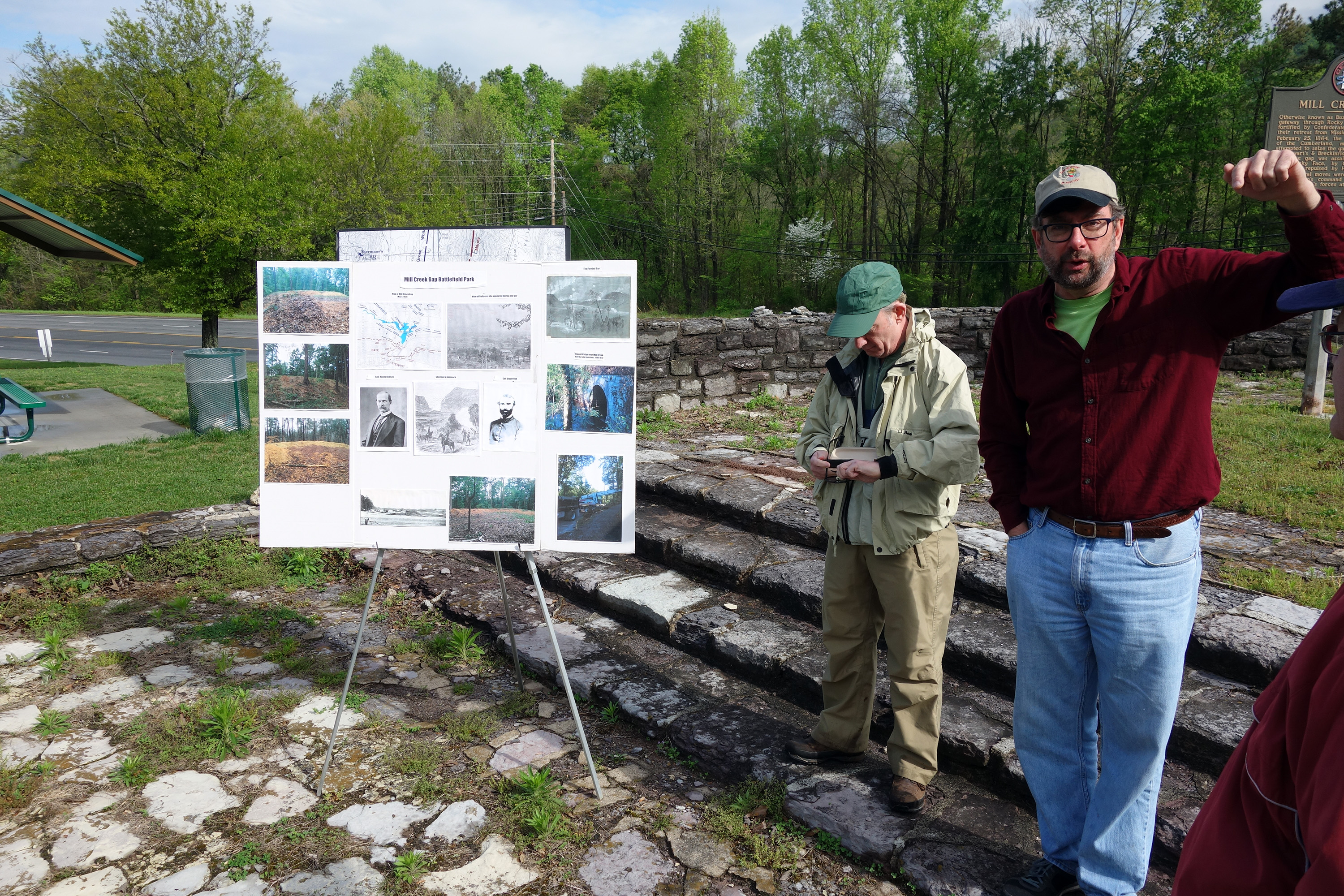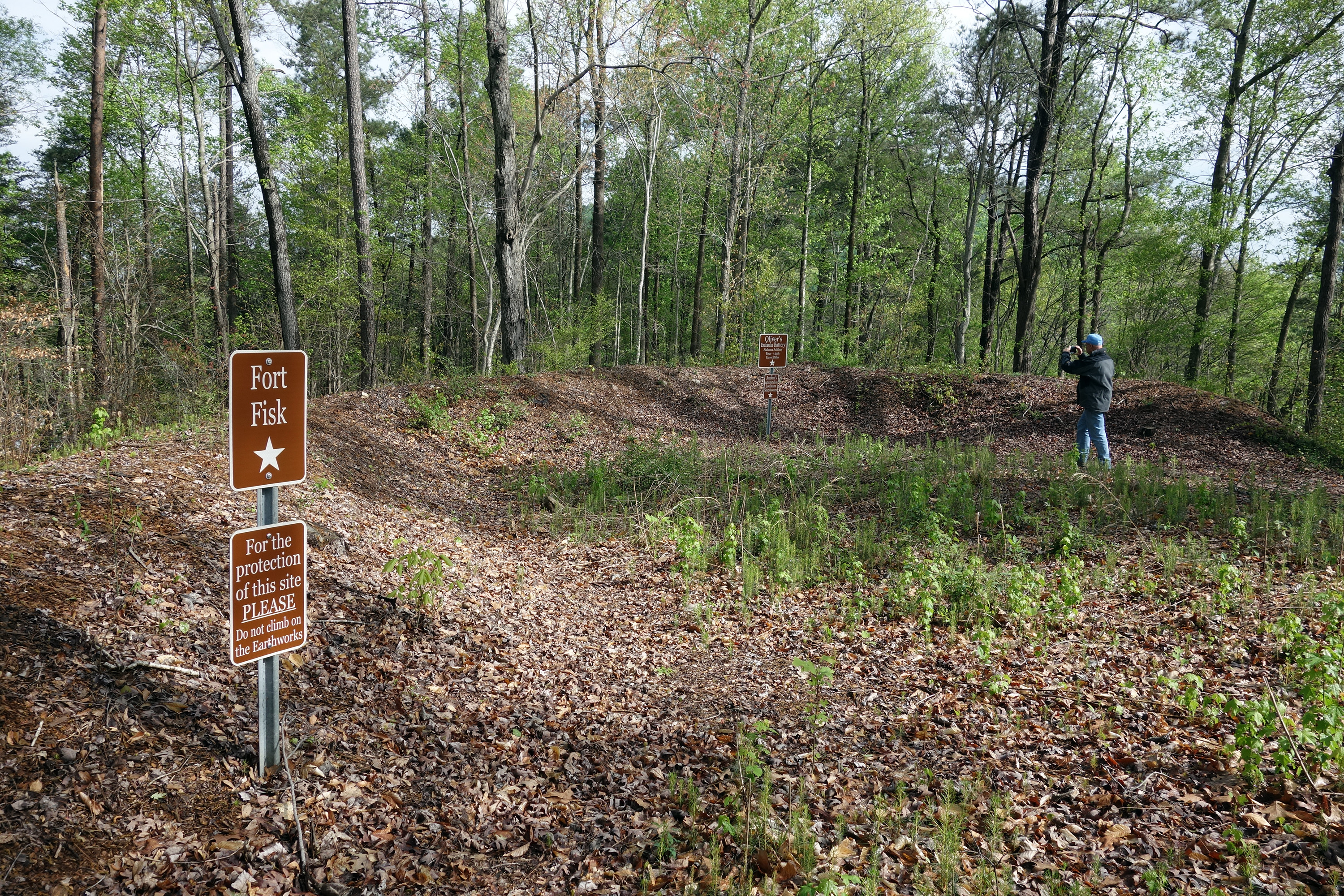 We went to the start of the George W. Disney trail, which is billed as the most challenging short trail in Georgia, but did not climb our way in that direction. Instead we ascended Buzzard's Roost on a narrow trail that is closed to the public. We walked alongside a zigzag line of infantry trenches with traverses, which was used by Gibson's Louisiana brigade, and reached the first of a series of earthworks that were reinforced by large rocks, Fenner's Battery. We walked along another stone wall that was the first in a series of six that was used as an ambuscade. Bob described this as stadium seating. And we saw a series of 13 lunettes or rifle pits.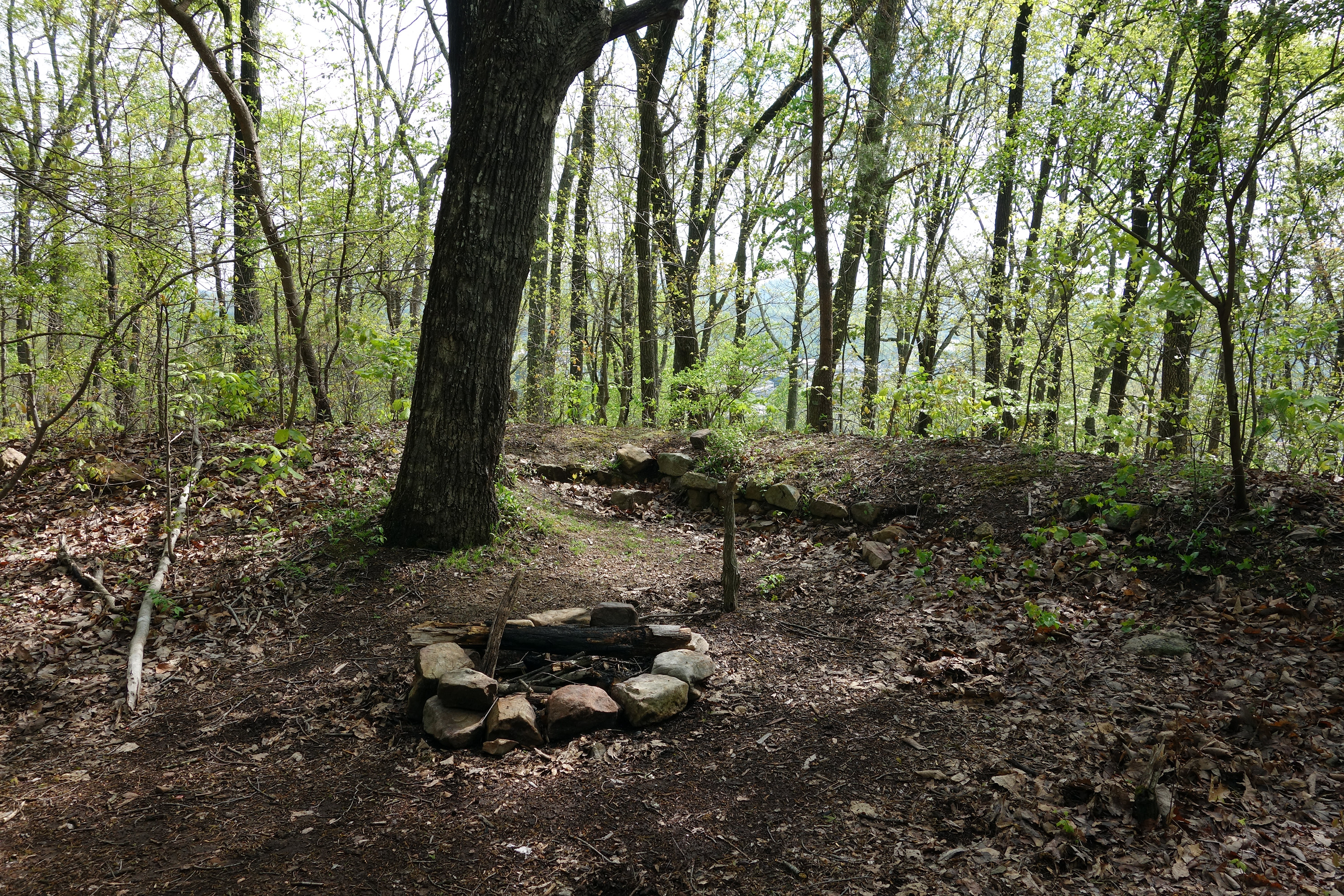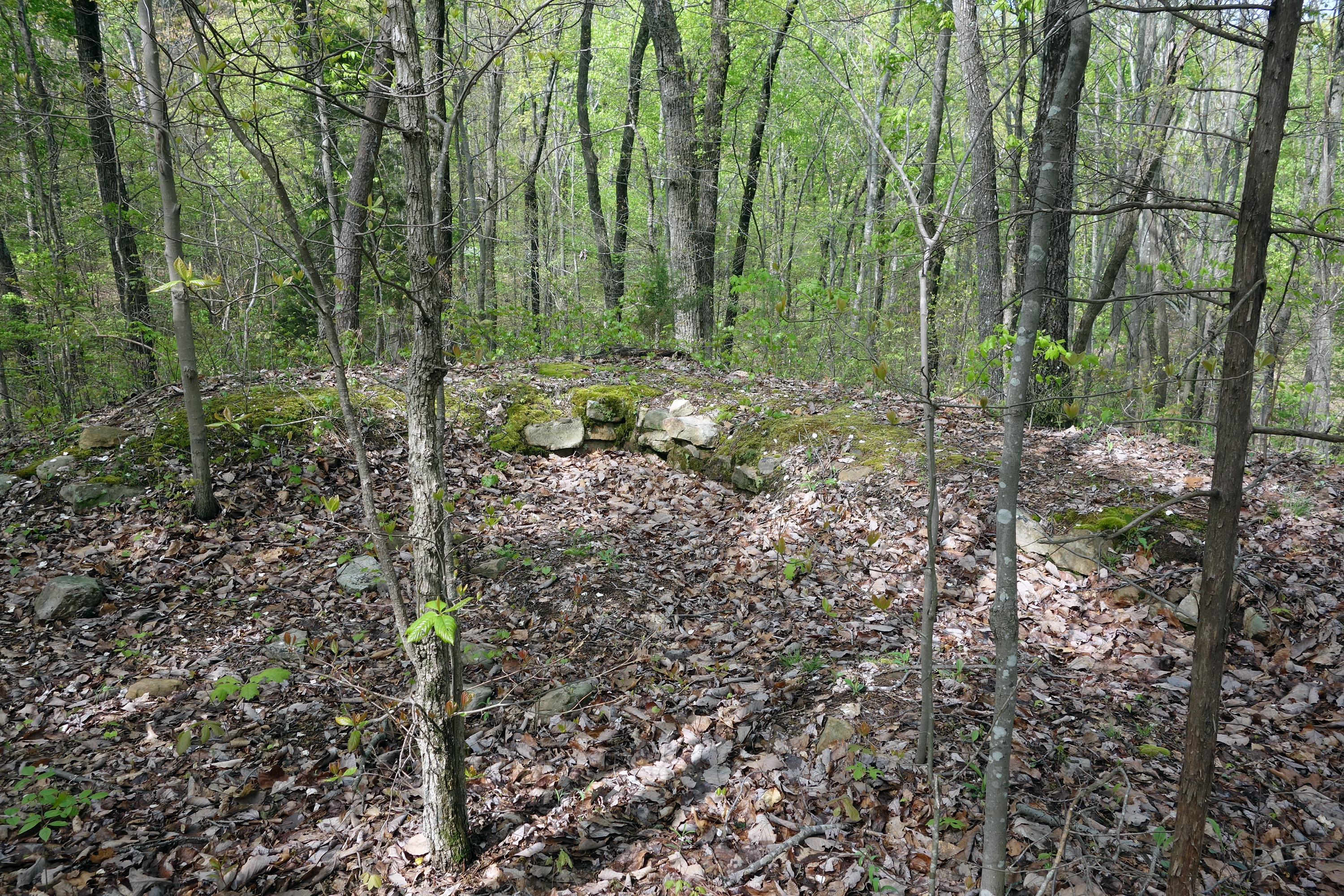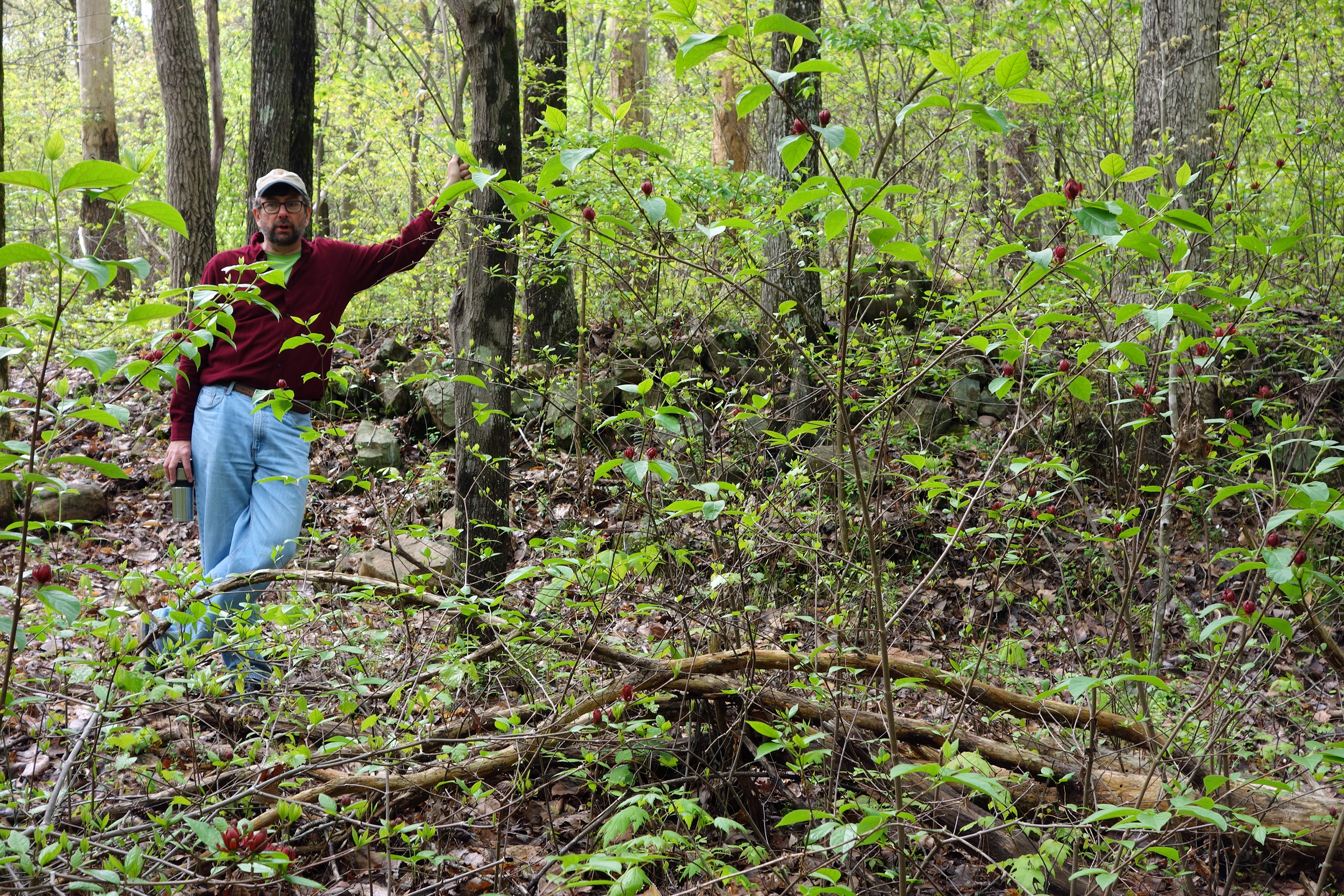 After a lunch of burritos downtown, we visited Stanford's Mississippi battery, which is on the southern end of Rocky Face Ridge, just north of Mill Creek Gap. Then to a water treatment plant to see Stovall's brigade position. In Crow Valley, we stopped at a private farm that belongs to one of Bob's clients. It is just south of Cumming's brigade line. Once again we struggled up a steep hill, although this time with a cute little dog along for the hike. Here were the remnants of a 12-gun battery that was used in the February battle's defensive line. I managed to blunder into a crop of poison ivy (which is something I have rarely seen in 50 years), and spent the rest of the day worrying about what effects it might have. Fortunately I was able to wash my hands and then I took a shower as soon as I returned to the hotel. I found that I took a tick along with me for the ride.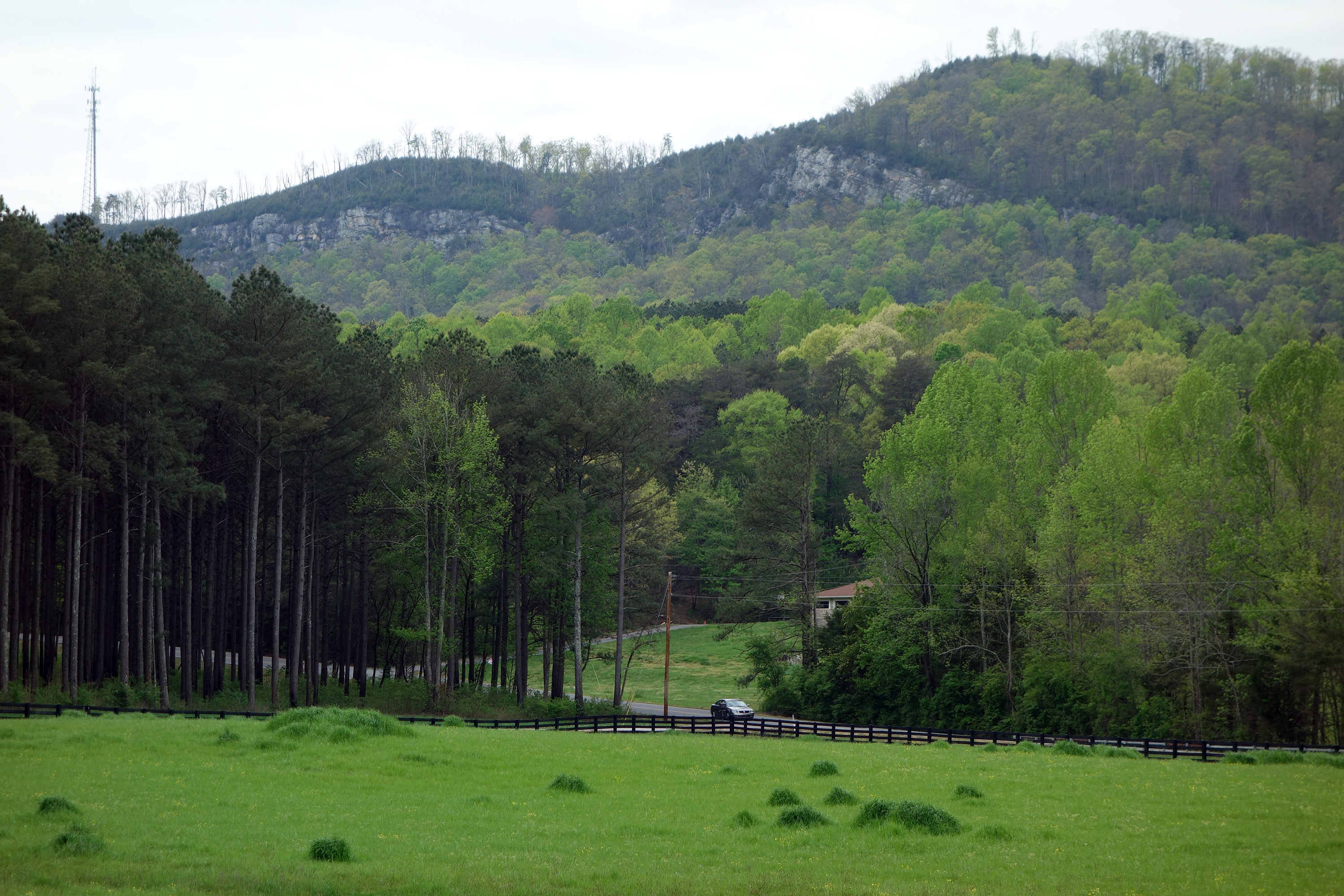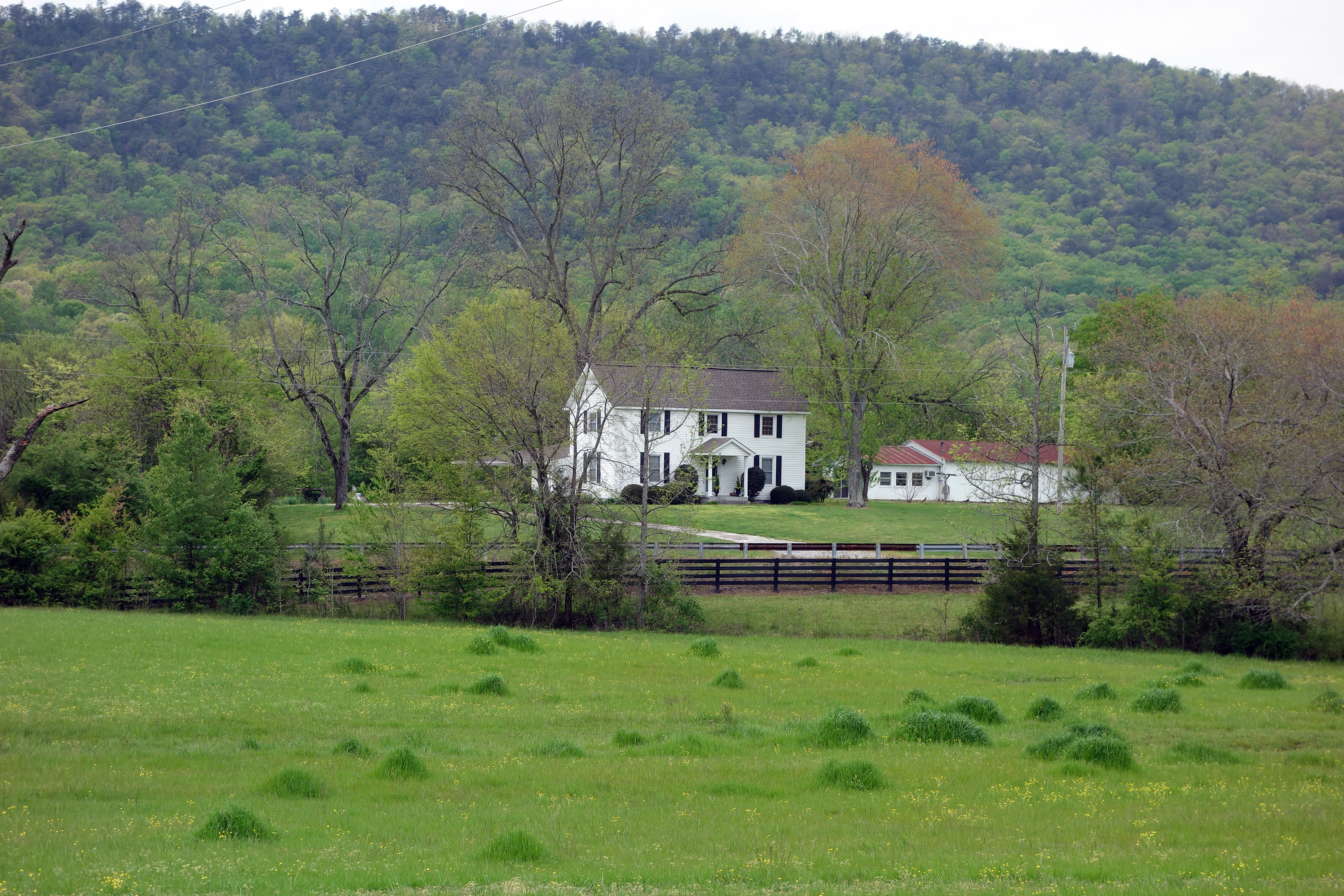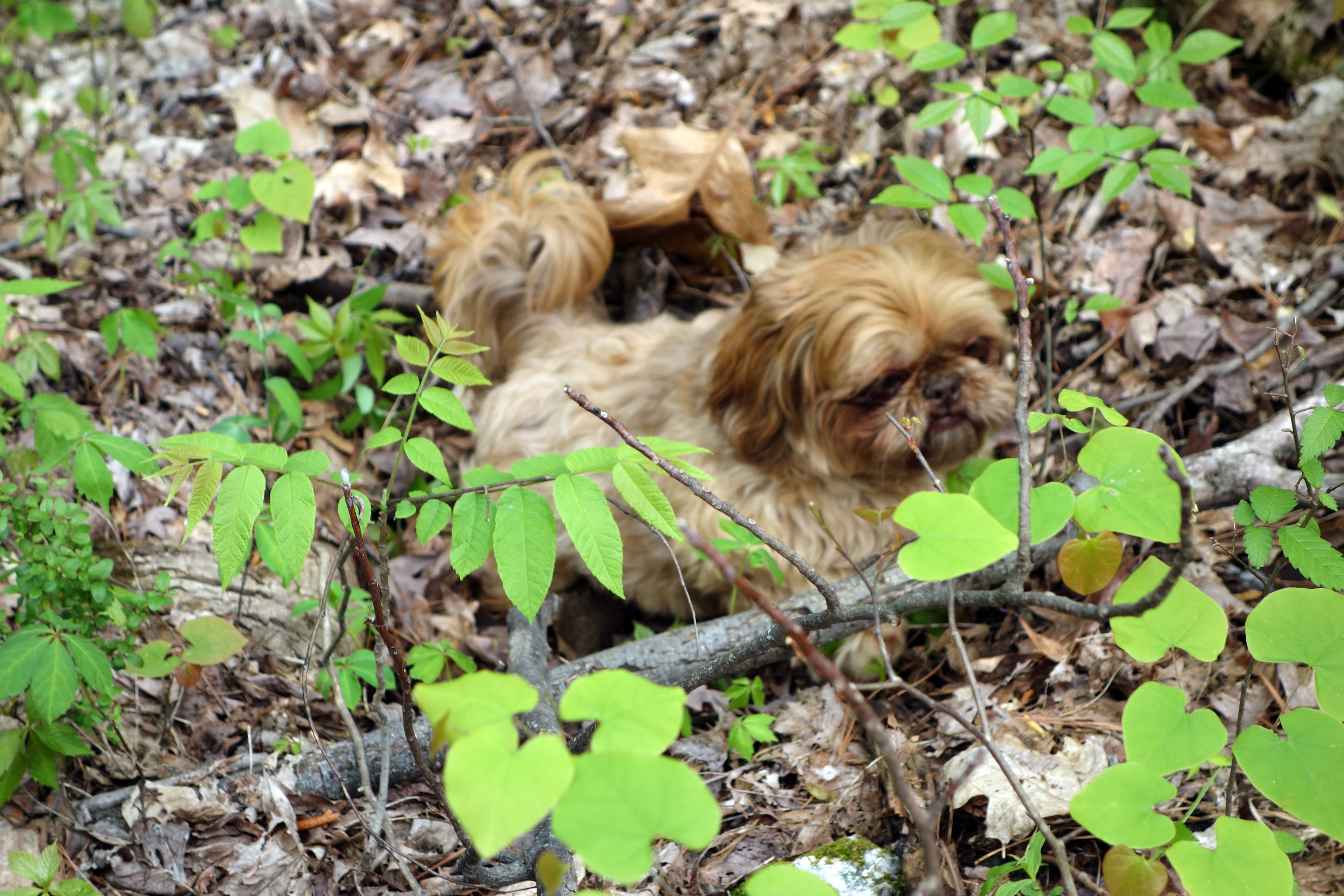 At Poplar Springs Church, we stood in the cemetery and did more map and strategy discussions, including the background of the Army of the Ohio and John Schofield. We climbed another steep hill—if you haven't noticed, this is becoming a theme for the week—to visit the line built by Brown's brigade, but which was actually occupied by Mercer's on May 9. Nearby was Van Den Corput's Battery, whose earthworks were noticeably tall and well preserved. We drove to Potato Hill, but rather than struggle up the 600 yard trail to the summit, we stayed in the parking area as the day was getting late. Here we had a discussion of the battle casualties, Gen. Hood's dissatisfaction that no offensive action was taken during the battle, and the incompetence of Joseph Wheeler, the Confederate cavalry commander. Our final stop in a long and tiring day was in the Battery Ridge housing development, where we climbed another hill to visit Walthall's brigade at the northeast corner of the February line, and found an interesting battery position on a slope, using a stairstep approach for each gun.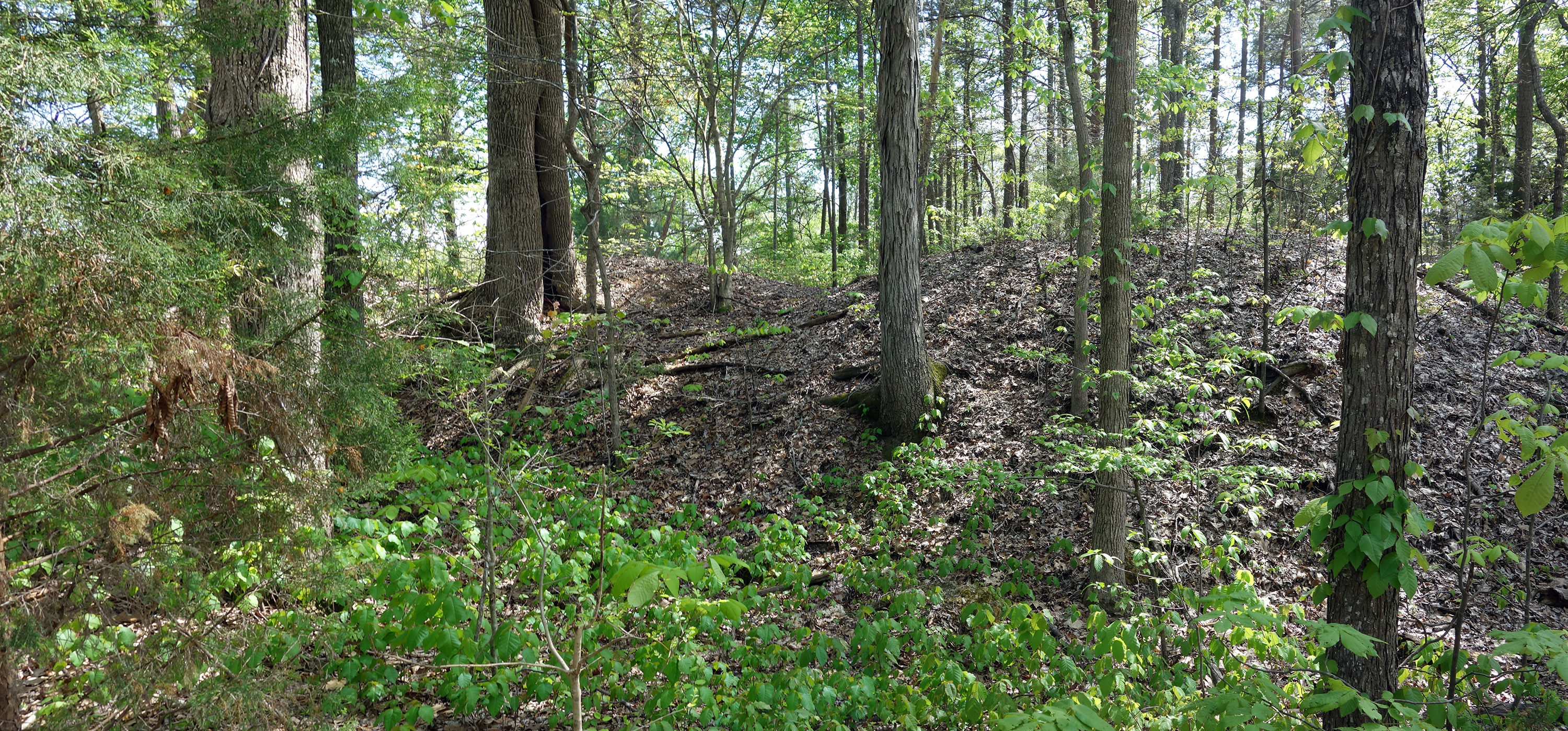 Friday, April 15 – Resaca
We followed some of the course of the Army of the Tennessee in their flanking march toward Snake Creek Gap. At Villanow, we discussed the potentially ambiguous orders from Sherman to McPherson. (The conventional wisdom is that McPherson really blew it by failing to seize Resaca and the railroad, but I am of the opinion that Sherman's order was not bulletproof and he also did not outfit McPherson with sufficient strength to give them confidence in the plan.) We stopped at the parking lot for Fort Wayne, but rather than going into the park, we merely discussed more about McPherson on May 9. Our next stop was near Bald Hill, where we discussed the actions of John Logan's corps. We went to one of the famous pocket parks, which was notable for a very bad map of the battle, about the location of Bate's division in the Confederate line. We made note of how tightly packed Confederate line would have been, at least six men per yard. Gary considers this a three day battle, but the first day, May 13, was pretty uneventful. On May 14, the Union attacked with three corps and demonstrated with one more. It was not, as the conventional wisdom sometimes holds, a "red clay minuet," but quite a significant battle. (The casualties for both Dalton and Resaca amounted to 11,000 men on both sides, so this was not simply maneuvering by Sherman and Johnston.) We visited a cemetery that was in Oliver Howard's line, and Gary pointed out the maps here are quite inexact. We saw where the 5th Indiana Battery stood alone.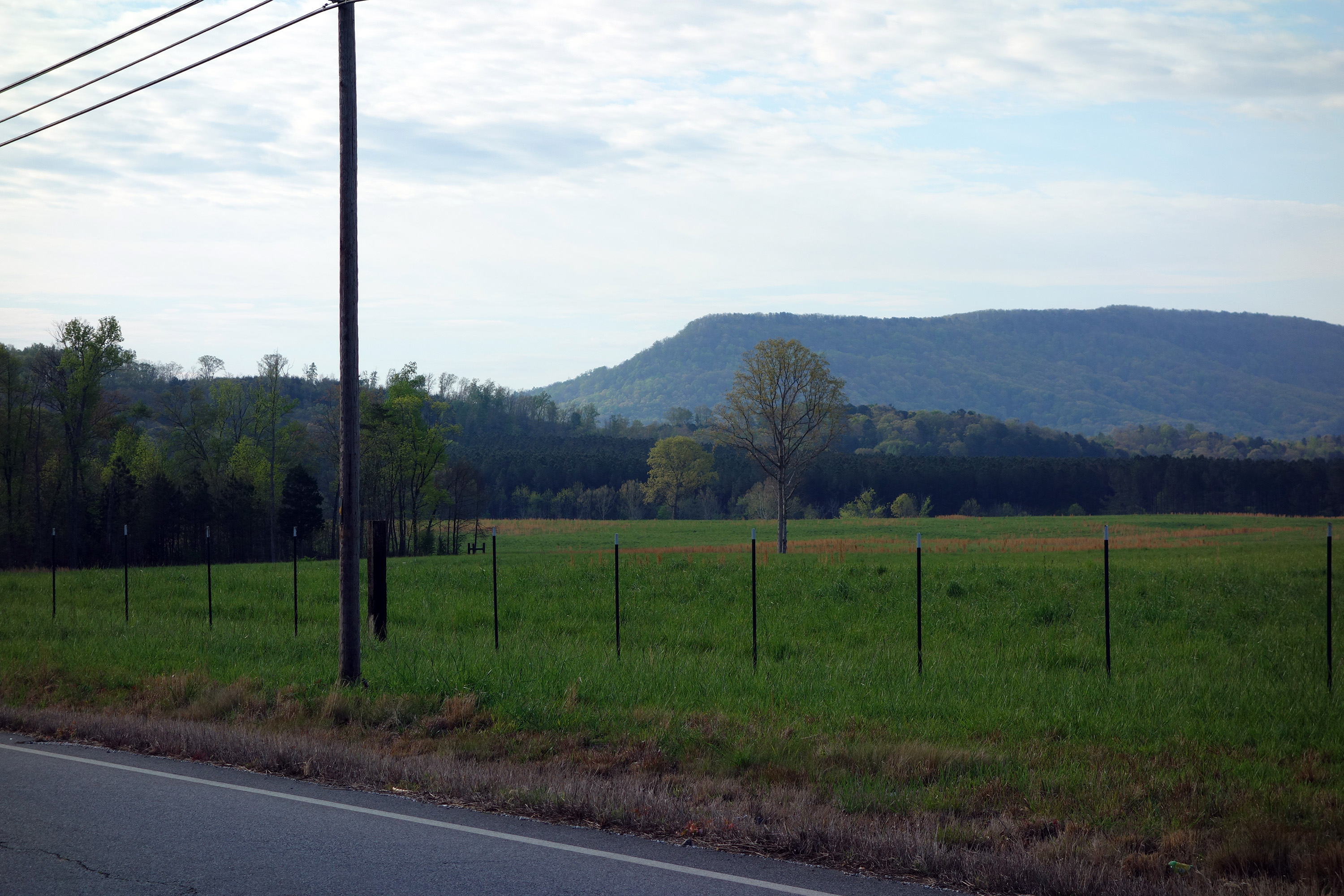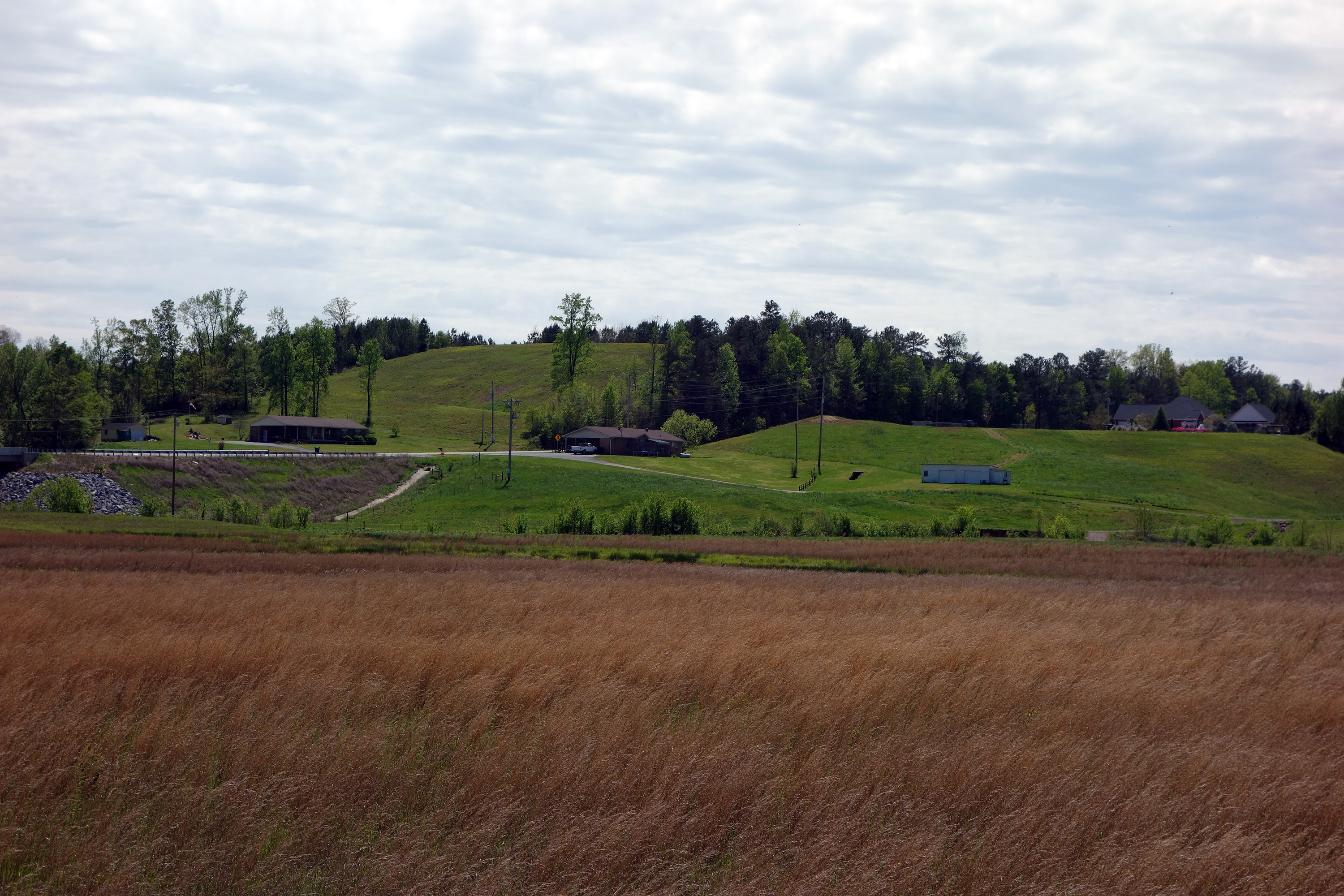 The highlight of the day was our visit to the brand-new Resaca Battlefield Park, a 540-acre county park that is scheduled to open on May 13, but Bob arranged a special preview visit for us. We were greeted by Ken Padgett, the prime mover for battling the state bureaucracy over 20 years to achieve a great feat of preservation. The park will be open Friday to Sunday, with group visits available other times by appointment. The area covers at least 50% of the battle action, which in the past has always been difficult to visualize. There are three marked trails—red, white, and blue— and we walked for about half of the blue trail, which covered the lines of Turchin and Hascall. At this early date, there are very few interpretive markers on the well constructed blue trail, so we wandered and looked for earthworks. We also covered part of the red trail, going up the hill to see Granbury's Texas brigade. Then we interpreted Carlin's advance over the creek, which is about 400 yards away, and the XV Corps attack south of the east-west road (which was actually located where a line of trees is today, quite a bit farther north than the existing highway). This attack was the only part of the Union effort that actually captured any Confederate ground.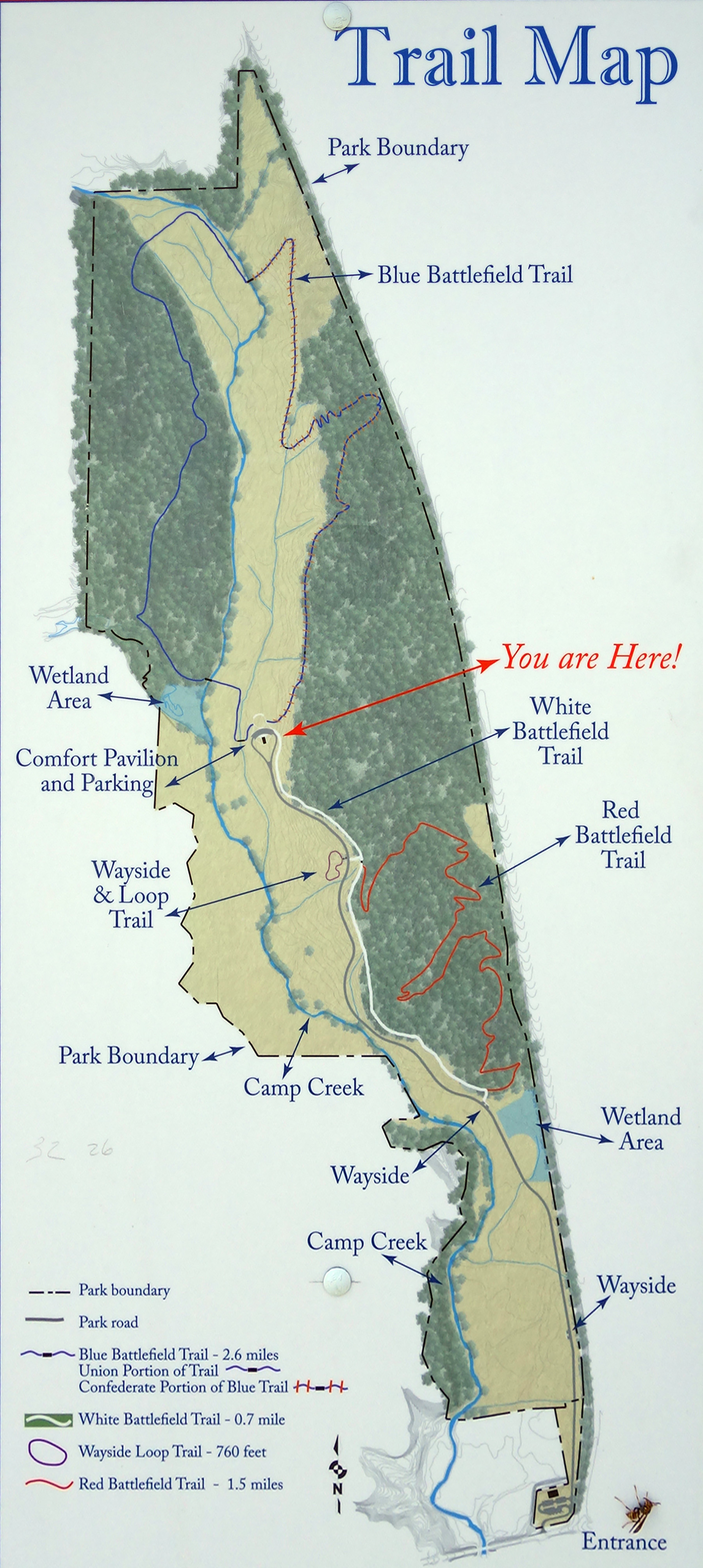 Discussing the May 15 actions, we visited the location of Van Den Corput's Battery at the Chitwood farm, which is only accessible by parking on a private driveway (and being careful not to disturb the occupants) and trudging up a long hill. Bob described this battery salient as being like the Spotsylvania Mule Shoe of Resaca. There are 50 acres controlled by the Friends of Resaca, but this area is not open to the public yet. We drove to the Confederate cemetery, which claims to be the first Confederate cemetery in Georgia, and tied with Winchester for the first Confederate cemetery anywhere, the work of a memorial lady named Mary J. Green.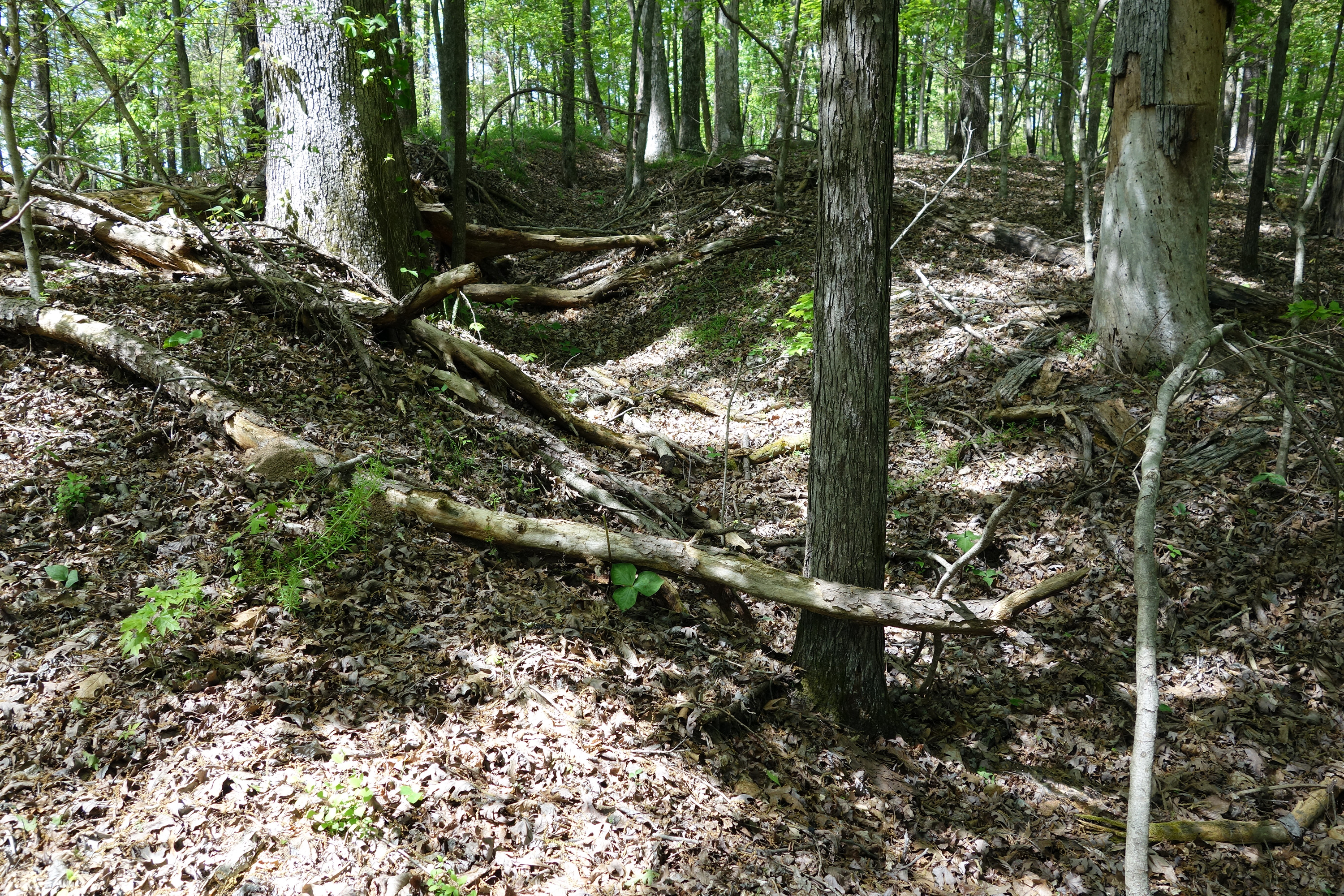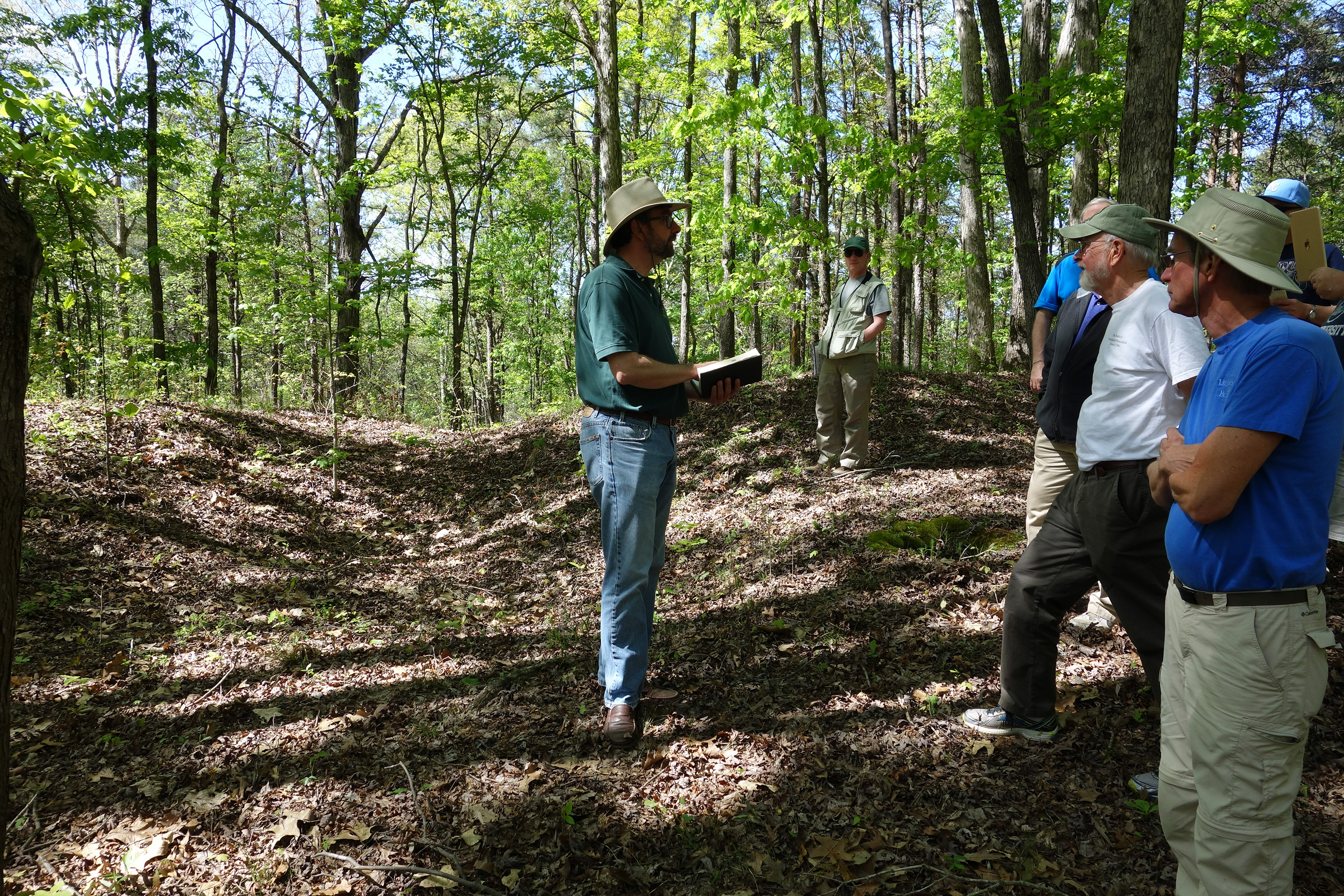 All of us went to a local Italian restaurant, Tony's, which I would recommend for quality, inexpensive cuisine.
Saturday, April 16 – Rocky Face Ridge
Our final morning was really the highlight of the trip. The weather was glorious and we were the first organized Civil War group to visit the crest of Rocky Face Ridge. (Even Ed Bearss has never been there!) Bob had to shuttle us up in his four-wheel-drive Suburban on a gravel road, which was steep and precarious in some places, providing access through two locked gates. We took a rather strenuous four mile hike, highlighted by the Confederate signal station, which is the highest point on the ridge. The view was simply stupendous and we saw landmarks over 50 miles away, including buildings on Lookout Mountain above Chattanooga, Ringgold Gap, Snake Creek Gap, and (faintly) Kennesaw, Lost, and Pine Mountains. We went as far north as the Union attack against Goldthwaite's Battery. The ground was quite rocky (which should probably be expected on a ridge named that), but the path was pretty flat and it was so narrow that it was impossible to get lost. We saw a number of fortifications that were built from large rocks, which seemed perfectly preserved. As we waited to be shuttled down the mountain, four of us were entertained by a local resident who hiked up with a loaded AR 15 and pistol. He was a Marine Corps veteran and when we pass by his property on the way down, we noted how accurate his shot was in the metal silhouettes he used for target practice.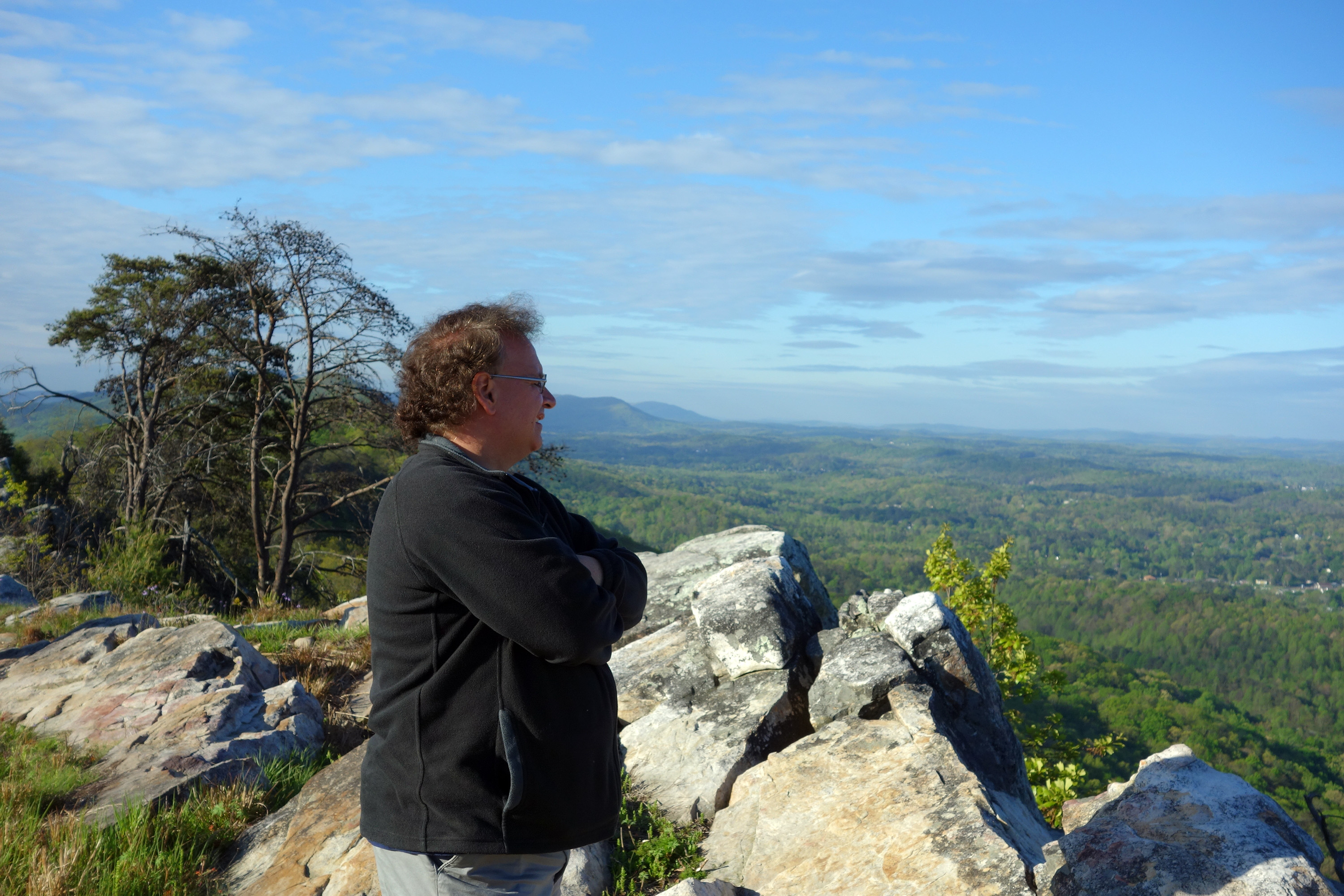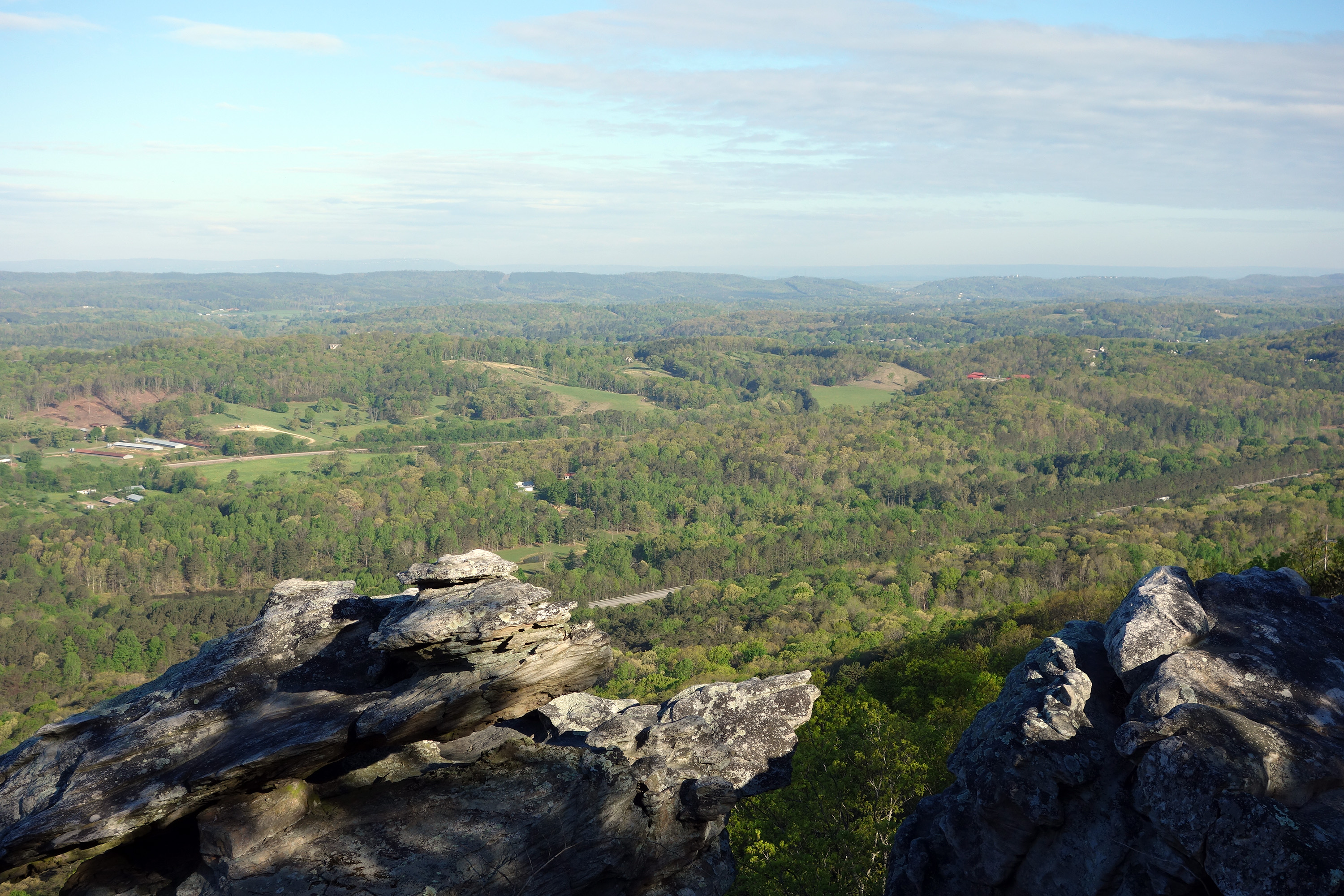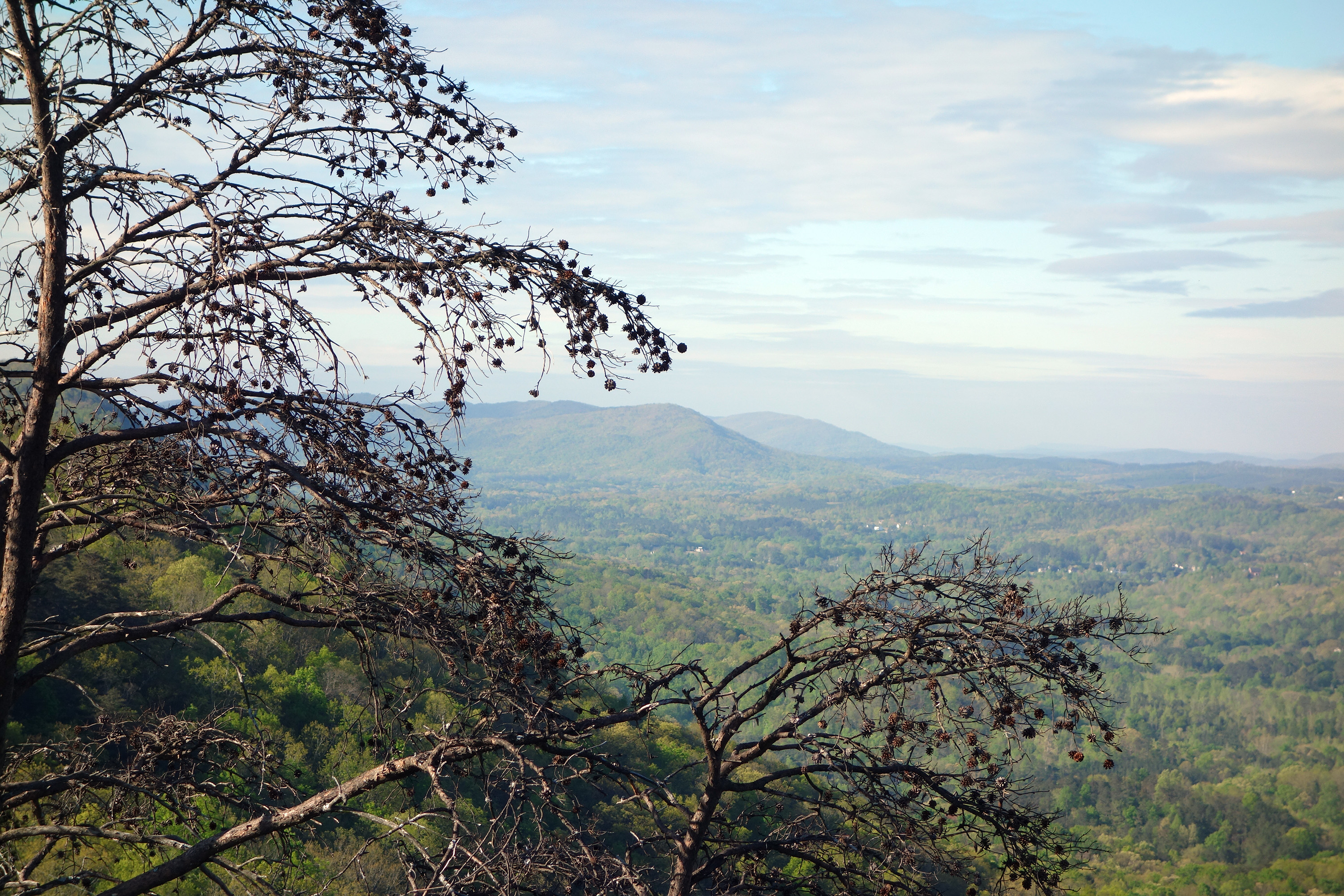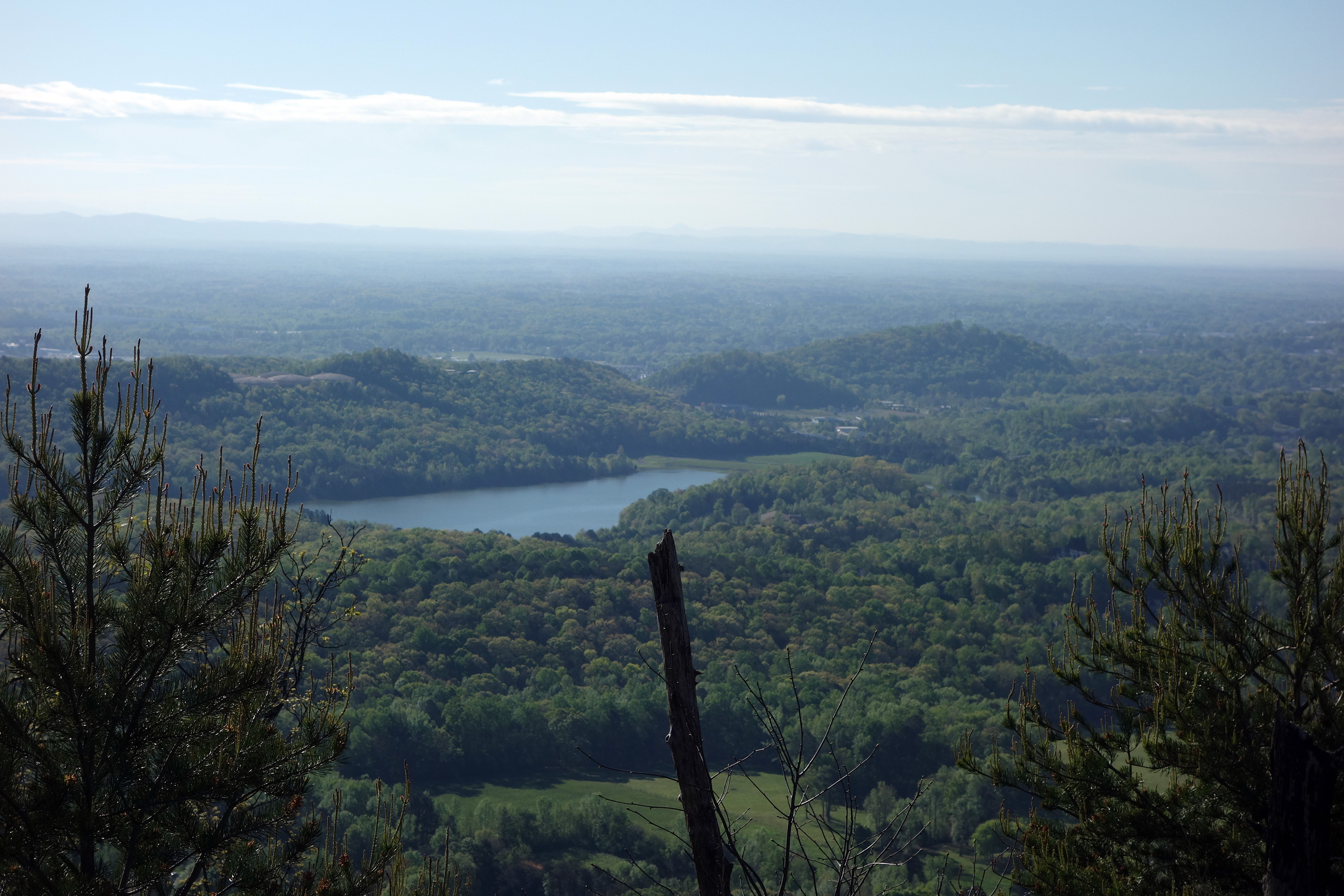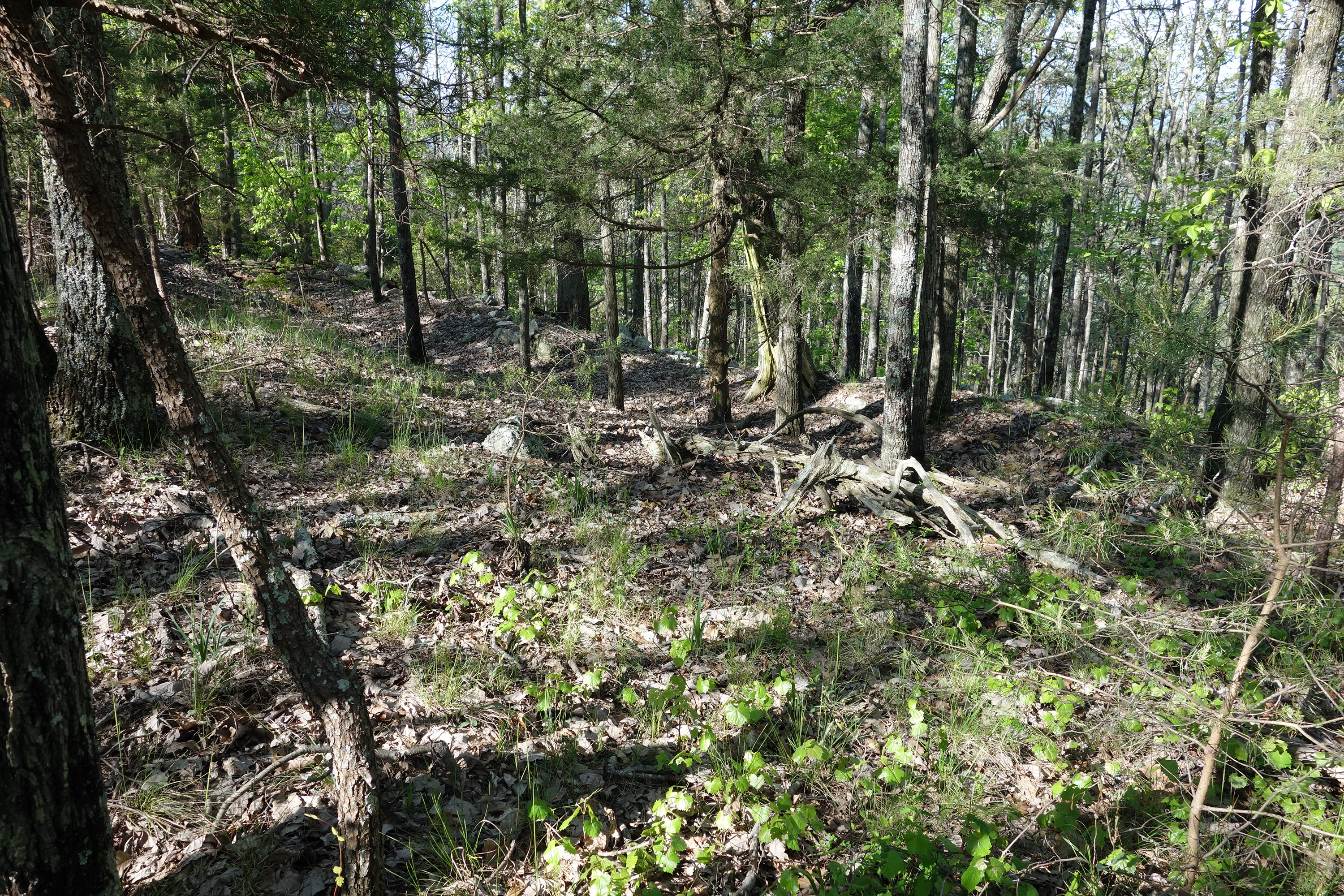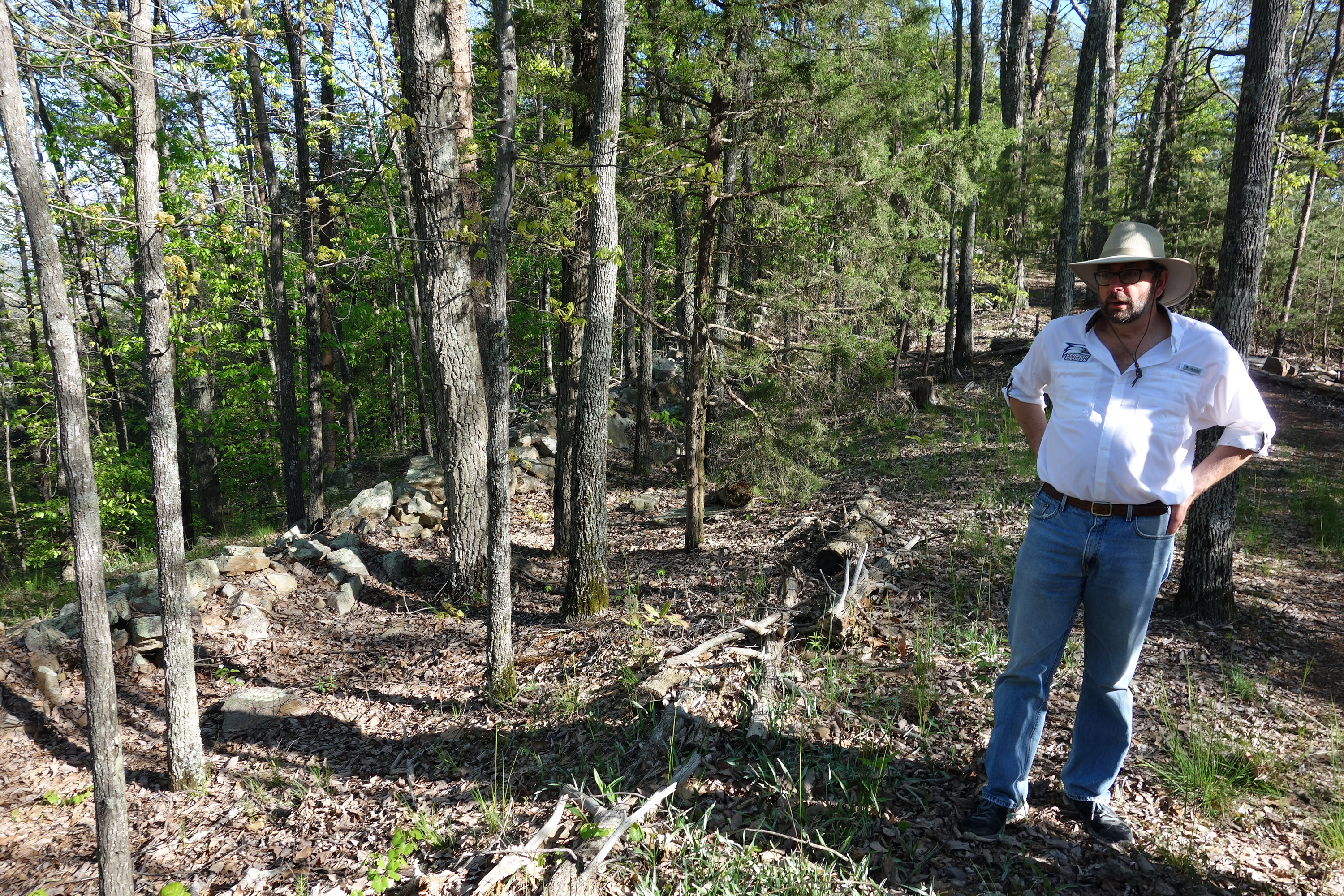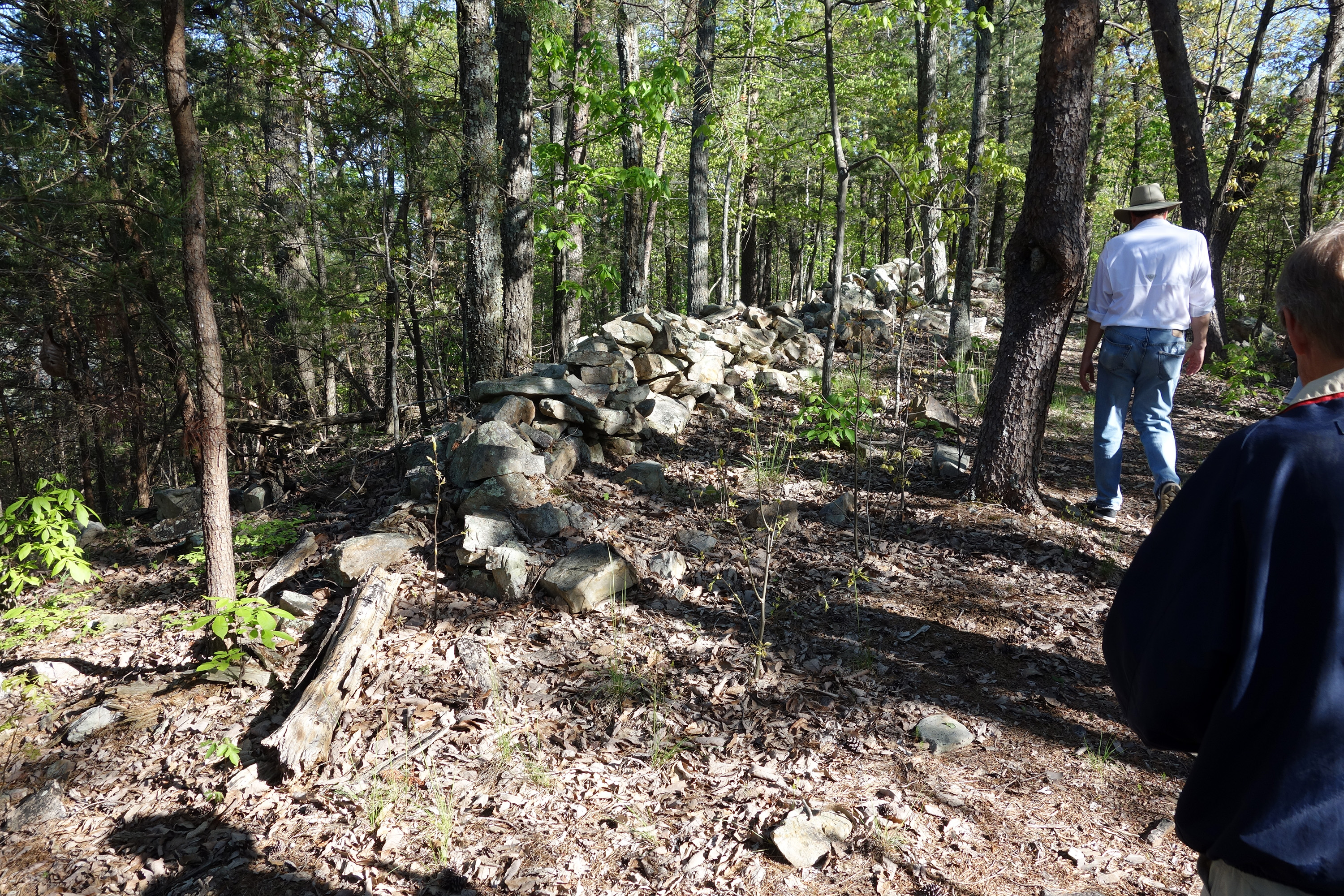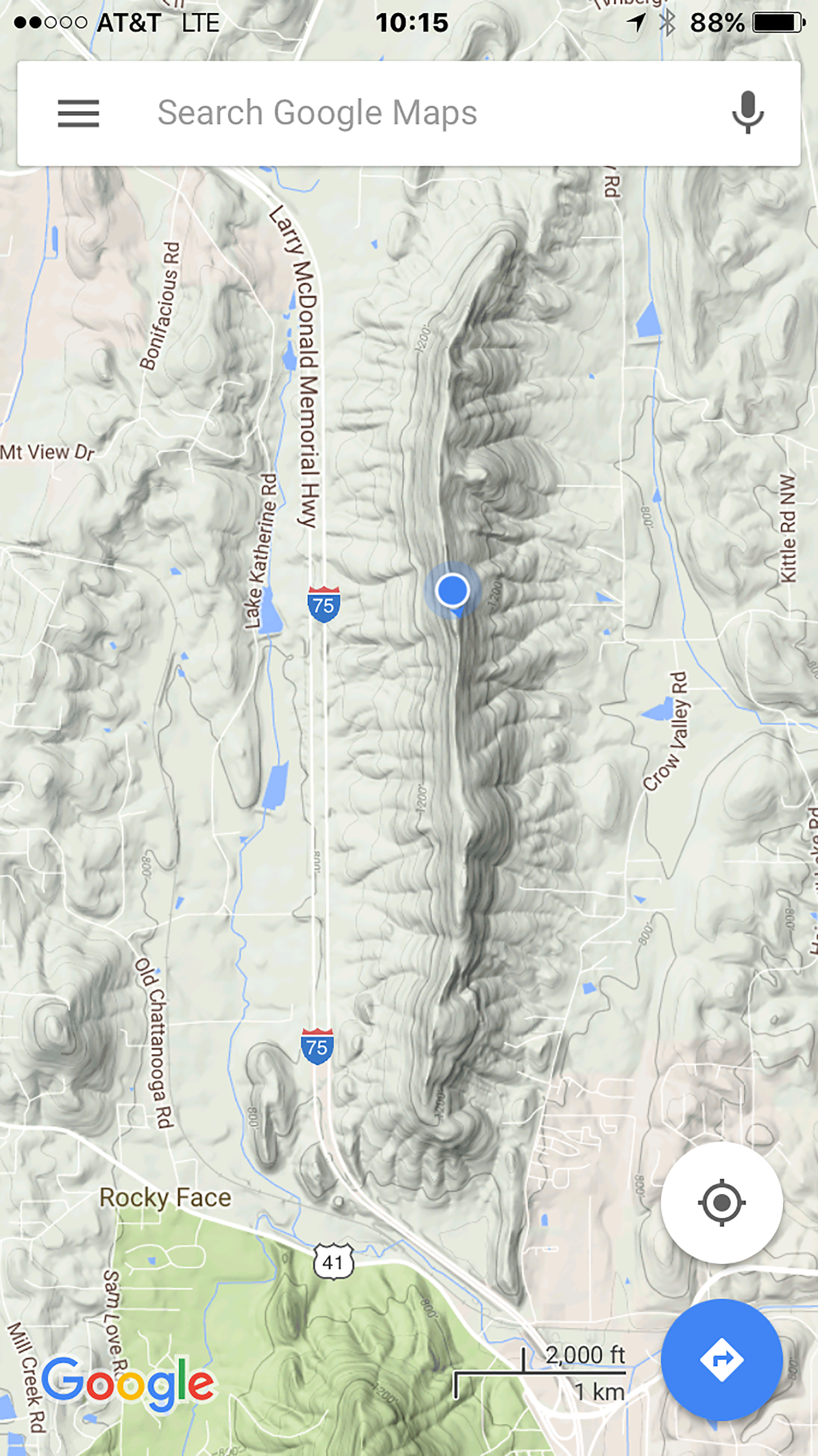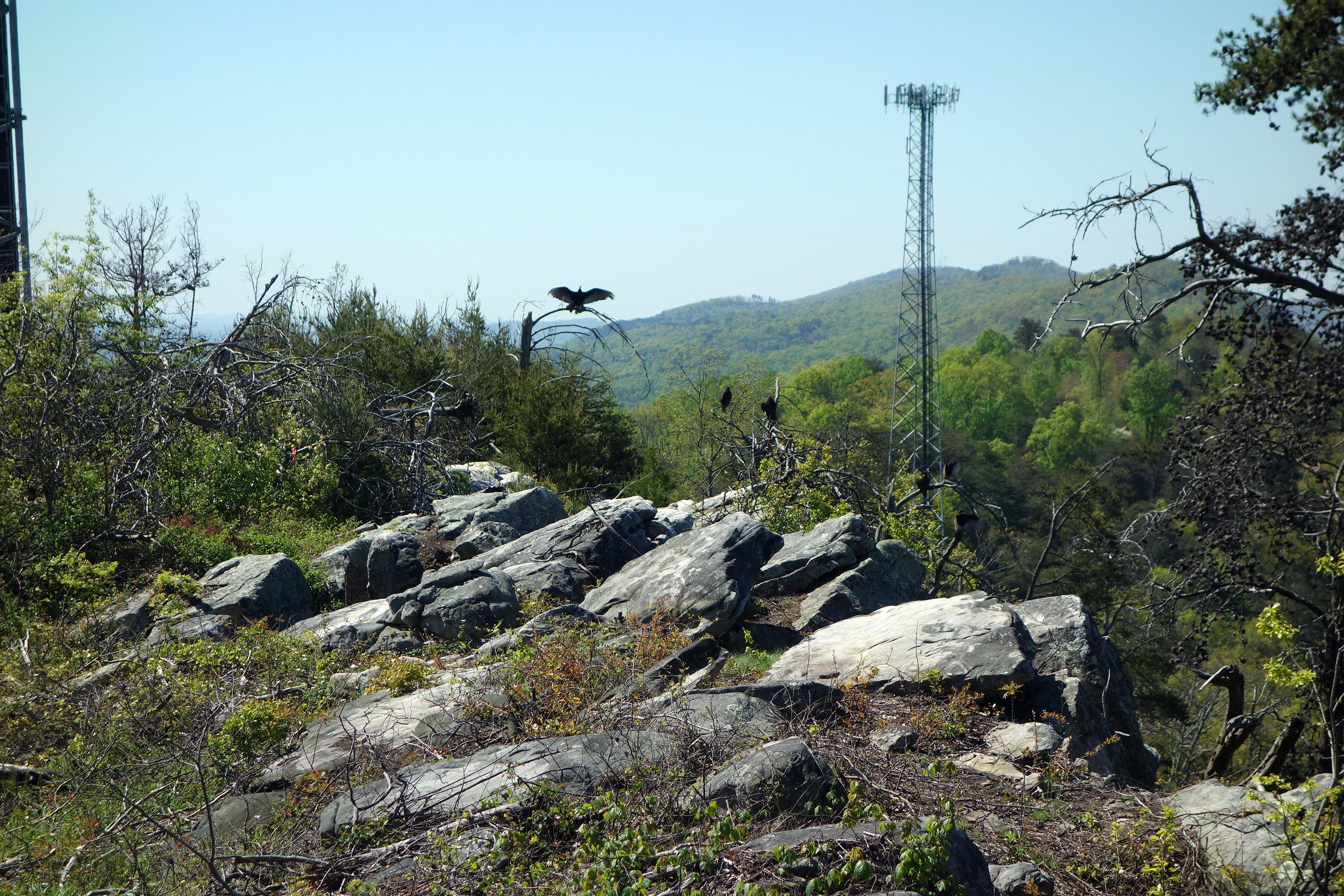 We said our group goodbyes and everyone scattered in many different directions. My flight did not leave for seven hours, so I made a few stops on the way to the Atlanta airport. First was Fort Wayne in Resaca, which we did not get to visit the other day. I'm sorry to say that this was a snooze—a few improved walking trails in the woods with one small example of earthworks underneath a wooden boardwalk. I had hoped to get a good view of the Oostanaula River, but I got only one tiny glimpse through the foliage. My next stop was the Southern Museum of Civil War and Locomotive History in Kennesaw, which was named Big Shanty during the war. I was surprised to see that the town was totally gridlocked with a giant art fair, but eventually found parking and visited the museum. I had been here once before, so there were no surprises, but it is a pleasant stop. They have a movie about the Great Locomotive Chase (Andrew's Raid) and the famous locomotive, the General, is displayed in immaculate condition. There are exhibits about the importance of railroads during the war and there is also an actual machine shop that was used by a builder of small locomotives, Glover Manufacturing. Checking out the fair, I think it should have been titled a Junk Food and Art Fair because it seemed like half of the booths were serving fried food.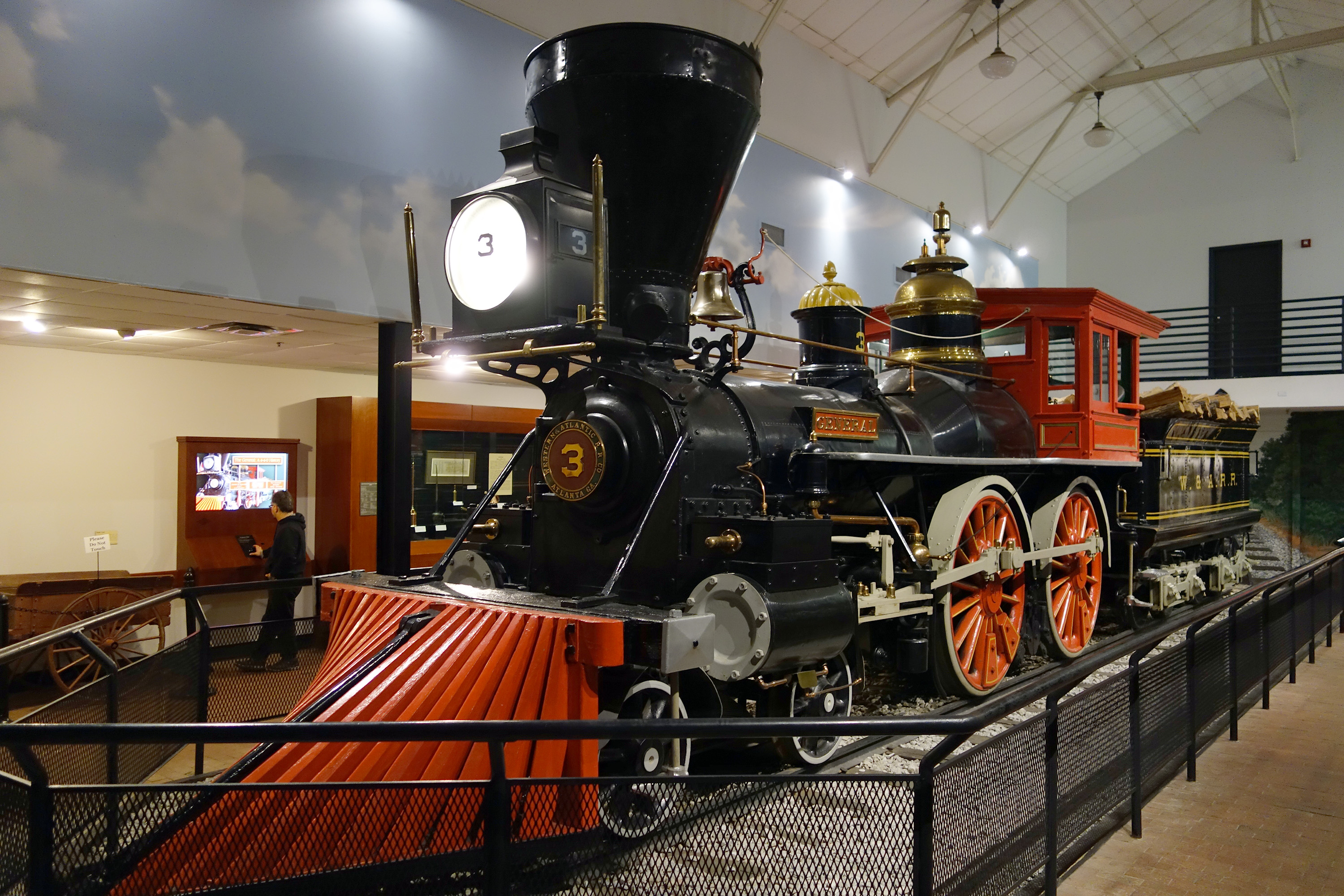 My flight out of Atlanta was fine and I returned home late Saturday evening, pretty worn out from all the hill climbing of the week. I thought our time in Dalton and Resaca was one of the best BGES outings ever. I am going to seriously consider Part Two of the Atlantic campaign series next April.
My next Civil War trip will be to Harrisonburg, Virginia, in May for the Chambersburg Chamber of Commerce seminar, Stonewall Jackson in the Valley.